Donate to Adalah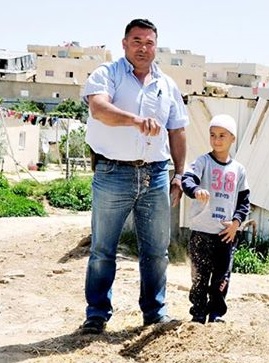 Save Um al-Hiran! The Israeli Supreme Court just approved the village's demolition. 1,000 Arab Bedouin citizens will be made homeless. And an Israeli Jewish community will settle in their place.
But you can help by donating. We will litigate, advocate, campaign and mobilize so that all homes remain standing. Join our efforts by donating today.
A dedicated donation page with regular updates on how your money is making a difference will be live on 25 May. Check this space.
Donate Online:
Other donation methods
> Donate via check
Checks can be sent in any currency to Adalah at:
94 Yaffa Street, PO Box 8921, Haifa 31090, Israel
> Donate via bank transfer
bank transfers (in any currency) can be made directly to Adalah's bank account. Our account name is "Adalah: The Legal Center for Arab Minority Rights in Israel". Account no: 219201. Bank name and address: Bank Hapoalim, Branch no. 731, Shafa-amr 20200, Israel. SWIFT code: POALILIT, and IBAN code: IL75-0127-3100-0000-0219-201. Please inform us of your donation to make sure the transfer is done.
> Tax-Exempt Donations
Tax-exempt donations can be made from the USA, Canada and the UK via the New Israel Fund (NIF). To donate via the NIF, please mark contributions as donor-advised to Adalah and send to:
New Israel Fund, 1101 14th Street, Sixth Floor, Washington DC, 20005-5639, USA.
T: 202-842-0900
F: 202-842-0991
OR
New Israel Fund G.B., 26 Enford Street, London, W1H 2DD, Great Britain
T: 207-724-2266
F: 207-724-2299