Adalah demands Israeli authorities cancel warnings for land-use violations issued to over 100 Arab businesses in Majd al-Krum
Authorities allege construction and land-use violations, but 2019 plan allows for residential and commercial development, and provides path to retroactive legitimacy for area businesses.
Adalah – The Legal Center for Arab Minority Rights in Israel sent a letter to Israeli officials on 20 October 2020 calling on them to cancel hundreds of warnings that have been issued to Palestinian Arab business owners in the northern Galilee town of Majd al-Krum in Israel by Israel's national planning and construction enforcement unit.
In the letter sent by Adalah Attorney Myssana Morany on behalf of the Majd al-Krum Local Council, she demanded that Avi Cohen, director of the land enforcement unit, deputy Israeli Attorney General Erez Kaminitz, and Israeli Finance Minister Yisrael Katz move to cancel the warnings for alleged land-use violations issued to more than 100 businesses located in Majd al-Krum in the "Between the Roads" complex situated along Highway 85.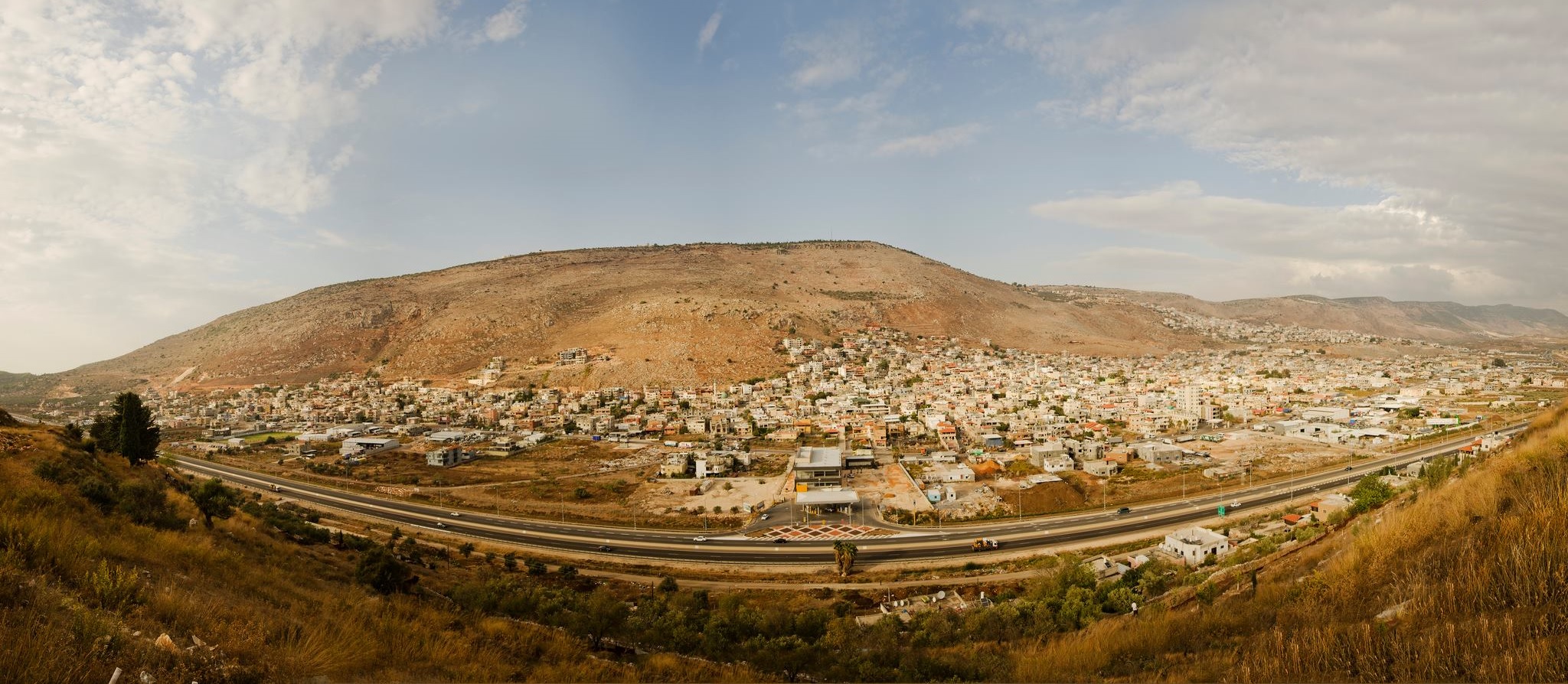 (Photo of Majd al-Krum and Highway 85 courtesy of Fareed Nasser)
Adalah maintains that the decision to issue such warnings at this time is perplexing for a number of reasons: it is based upon a misinterpretation of regulations in place since the end of 2019; it contradicts existing enforcement policies; and it acts against the public interest during an period of emergency and widespread economic distress triggered by the COVID-19 pandemic.
The "Between the Roads" complex is located on the south side of Majd Al-Krum. Plan No. 260-0295931, approved late in 2019, allows for the "expansion of Majd al-Krum to the south, for the purpose of establishing a residential neighborhood combined with commercial areas, [places of] employment, and public buildings" and the plan provides a path for legitimizing use of these structures.
Indeed, as Adalah stressed in its letter, in the 11 months that have passed since the approval of the development plan, Majd al-Krum Local Council has worked hard to complete the final state of the development process, to secure a budget, and to sign a planning contract.
With the outbreak of the COVID-19 pandemic this past March, work on the project naturally slowed due to lockdowns, bans on gatherings, and other coronavirus-related restrictions.
Adalah stresses that there is no justification for Israeli state authorities to initiate legal proceedings against Majd al-Krum business owners for alleged land-use violations.
Read more: