Adalah to Israel's Shin Bet security agency: Stop sending threatening SMS messages to Palestinian citizens
Israel's internal security agency has not denied that it sent text messages reading "We will punish you"; Adalah: This is illegal and violates previous Israeli court rulings.
Adalah – The Legal Center for Arab Minority Rights in Israel sent an urgent letter yesterday evening, Wednesday, 12 May 2021, to Israeli Attorney General Avichai Mandelblit and Nadav Argaman, director of Israel's Shin Bet internal security agency, demanding that they act to halt the agency's reported practice of sending threatening text messages to Palestinian citizens.
The messages, written in Arabic, read:
"Hello. You have been identified as someone who participated in acts of violence at Al-Aqsa Mosque. We will punish you."

Adalah Attorney Sawsan Zaher wrote in the urgent letter that, in response to a report on the Israeli news site Ynet, the Shin Bet did not deny its involvement in the sending of these messages, stating only: "We do not comment on operational activities."
Adalah emphasized in its letter that, in addition to the nature of the threatening text messages that violate the privacy of their recipients, the sending of such messages by the Shin Bet is illegal and extends beyond the scope of its authority.
Adalah further stressed that this reported activity violates the Israeli Supreme Court ruling regarding the Shin Bet's use of location surveillance of Israeli citizens in the context of the COVID-19 pandemic.
CLICK HERE to read the letter [Hebrew]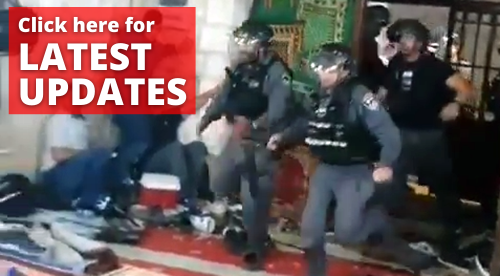 Read more: