Adalah's Statement Commemorating 21 years since the October 2000 killings
Following the killing and injury of Palestinians by Israeli forces in the Al-Aqsa Mosque in Jerusalem and in the West Bank, twenty-one years ago on 29 September 2000, Palestinian citizens of Israel went out to the streets in massive numbers to protest against these horrifying events. During these protests, later known as the October 2000 Uprising, 13 Palestinians (12 citizens of Israel and one person from Gaza) were killed and hundreds more were wounded by police from 1-8 October 2000. Since then, two decades later, the Israeli police and other law enforcement authorities continue to treat Palestinian citizens of Israel as "enemies", using brutal, repressive means against them.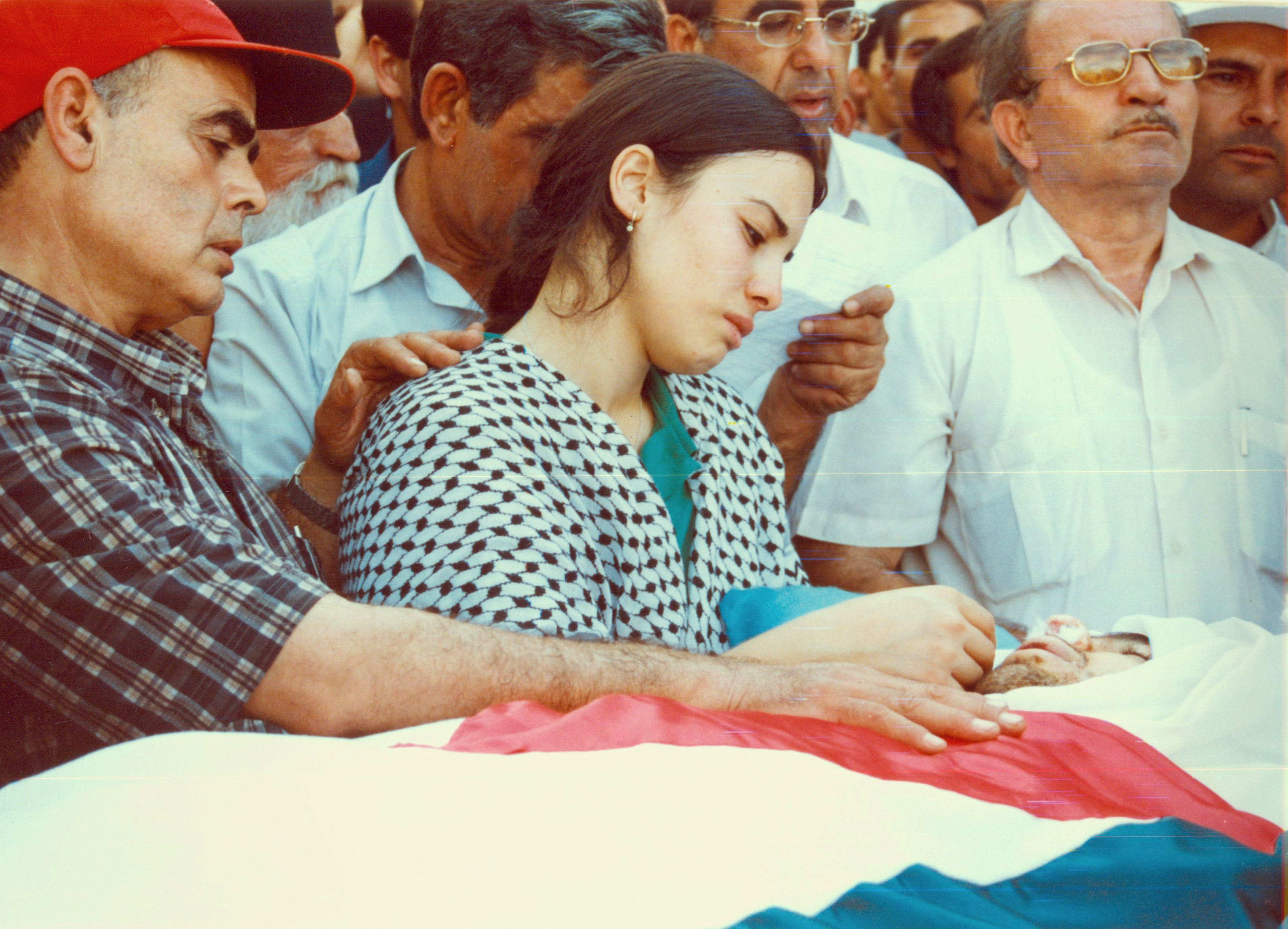 The funeral of Asel Asleh – one of 13 Palestinians killed by Israeli police - in Arrabe, October 2000. (Photo: Adalah)
During the recent May 2021 protests, which also erupted amid police violence against worshippers at the Al-Aqsa Mosque and threats to evict Palestinian residents from their homes in the Sheikh Jarrah neighbourhood in Jerusalem, the police violently suppressed legitimate Palestinian demonstrations in Israel. At the same time, the police allowed groups of ultra-right-wing Israeli Jewish extremists to attack Arab neighbourhoods and their residents and properties in mixed Jewish-Arab cities throughout the country. The police, in cooperation with the Shin Bet security agency, also launched a campaign of mass arrests and detentions targeting Palestinian citizen youth, in order to intimidate and deter them from exercising their right to protest. The police also beat and abused many of these youth, after detaining them at police stations in acts that amounted to inhumane and degrading treatment and even torture.
In addition to police violence, Palestinian citizens of Israel are facing an intensive wave of internal violence, with an unprecedented number of murders. Adalah strongly opposes the Israeli government's attempts to use drastic and illegal measures such as the deployment of paramilitary undercover units (Mista'aravim) and the Shin Bet, and the granting of broad, sweeping powers to the police in Arab towns, to fight crime within the Palestinian Arab community in Israel. All of these heavy-handed, repressive measures, in Adalah's view, amount to a direct continuation of policies pursued by the military regime over Palestinian citizens of Israel from 1948-1966.
Following the May 2021 events, the UN Human Rights Council voted to establish a commission of inquiry to investigate the occurrences in Jerusalem, the West Bank, Gaza, and in Israel, and for the first time, to address the root causes of the systemic racial discrimination against Palestinian citizens of Israel. Adalah considers the policy of the police and the granting of systematic and sweeping immunity to them for the killing and injury of Palestinians to be an integral part of the root causes of the crimes perpetrated by the Israeli regime against the Palestinians since 1948.
Read more: