22 years since October 2000 Killings
Adalah: Over two decades later, Israel still grants sweeping impunity to its police and military forces, as well as for Israeli Jewish civilian vigilantes when Palestinians are killed or wounded
Twenty-two years ago, between 1-8 October 2000, against the backdrop of the killing and wounding of scores of Palestinians by Israeli forces at Al Aqsa Mosque in Jerusalem and in the West Bank, Palestinian citizens of Israel went out to the streets in massive numbers to protest. During these protests, later known as the October 2000 killings, Israeli police officers shot dead 13 young unarmed Palestinian men – 12 citizens of Israel, and one resident of Gaza – and wounded hundreds more.
Today we remember the 13 Palestinians killed: Ahmed Ibrahim Siyyam Jabareen, Mohammed Ahmed Jabareen, Rami Khatem Ghara, Eyad Sobhi Lawabny, Aseel Hassan Asleh, Ala Khaled Nassar, Misleh Hussein Abu Jarad, Walid Abdul-Menem Abu Saleh, Emad Farraj Ghanaym, Ramez Abbas Bushnaq, Mohammed Ghaleb Khamayseh, Wissam Hamdan Yazbak, and Omar Mohammed Akkawi.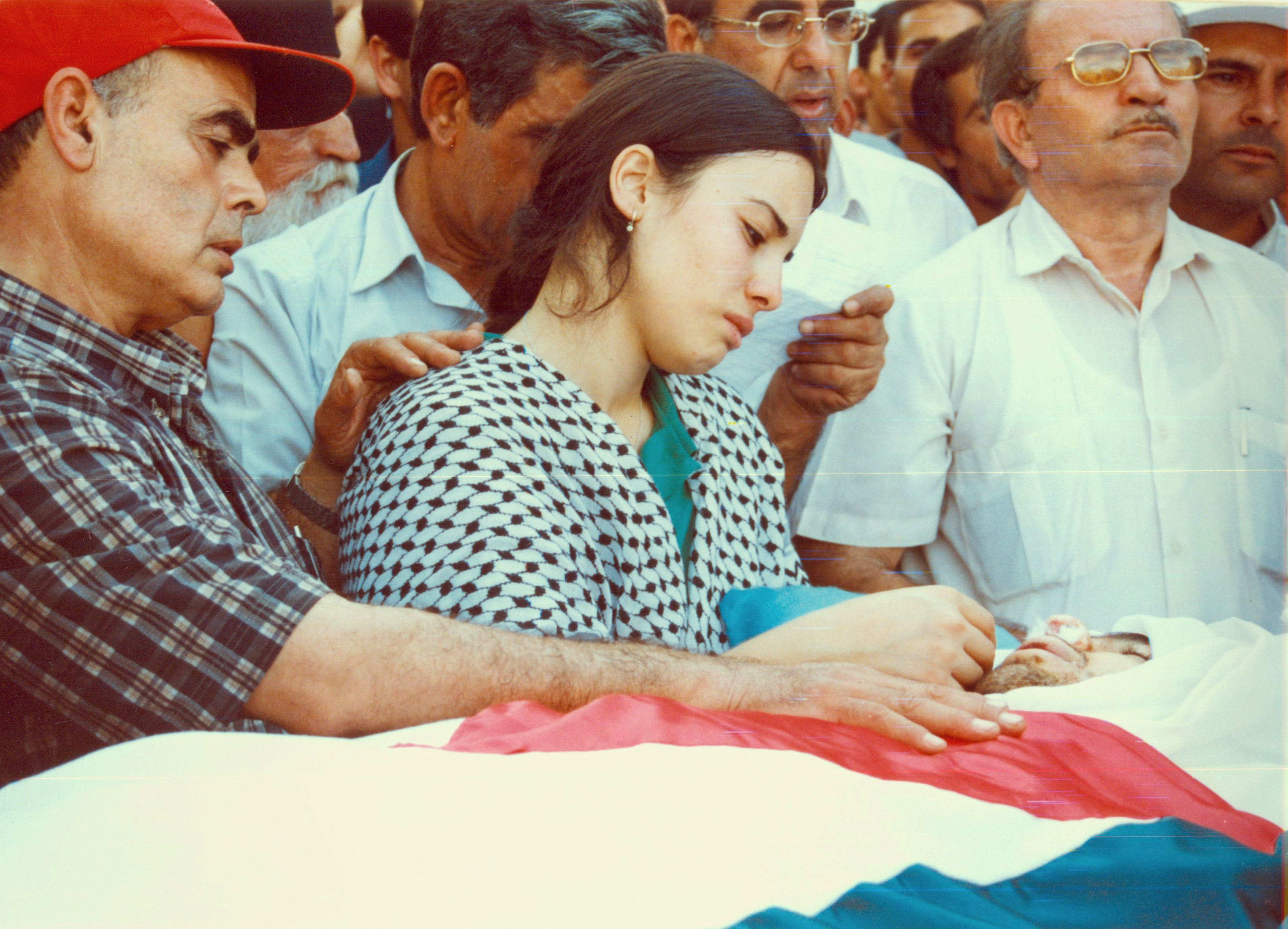 The funeral of Asel Asleh – one of 13 Palestinians killed by Israeli police - in Arrabe, October 2000. (Photo: Adalah)
More than two decades later, Israel continues to employ repressive measures, excessive force, and illegal weapons to disperse demonstrations, in violation of Palestinians' freedom of expression and their right to protest. Israel is also proposing to introduce a series of draconian measures which would grant broad and sweeping powers to Israeli police forces in Palestinian Arab communities in Israel, under the pretext of fighting crime in these communities. These acts are a direct continuation of policies pursued by the Israeli military regime that was imposed upon Palestinian citizens of Israel from 1948-1966.
Israel failed to hold its armed forces accountable for the killing of the 13 Palestinians in the October 2000 Killings, and its political and law enforcement leaders for persistently inciting against Palestinian citizens of Israel. Israel's policy of near blanket impunity for its police and other armed forces is evident in the frequent extra-judicial executions of Palestinians and almost nightly raids by Israeli forces throughout the Occupied West Bank; and the killing of civilians and the extensive destruction of civilian property in Gaza during Israel's military offensives on the Gaza Strip, most recently this past summer; and the killing of over 200 Palestinians in Gaza as they demonstrated during the Great March of Return in 2018-2019.
Israel has extended its sweeping policy of impunity to include Israeli Jewish settlers and armed vigilante groups that attack Palestinians and their property. Israeli authorities cleared all five Israeli Jewish suspects in the killing of Palestinian citizen of Israel Mussa Hassouna during the May 2021 violent events, under false pretexts and unsubstantiated claims, sending a clear message that killing is permissible as long as the victim is Palestinian. Adalah has appealed this decision.
As we commemorate the 22nd year of the October 2000 Killings, Adalah continues to fight for justice and accountability for all Palestinians before Israeli courts and other authorities, and calls upon the international community to protest Israel's ongoing crimes and human rights violations against Palestinians.
Read more: