On Torture - June 2012
'On Torture' is the result of an expert workshop on the persistent and pervasive use of torture and ill-treatment against Palestinian prisoners in Israel. The journal presents documentation alongside international comparative lessons and strategies to heighten the sense of urgency among legal and medical professionals as well as the general public to demand the end of torture in Israeli prisons and accountability for victims.
Download the full journal: English
Contents:
Cover and publication material
PART I
Notes on the History of Torture in Israel - Attorney Lea Tsemel
From the Personal to the Political: The involvement of Israeli Physicians in the Torture and Ill-treatment of Detainees - Dr. Ruchama Marton
Keynote: Torture in the 21st Century: Conclusions - Six Years as UN Special Rapporteur on Torture - Professor Manfred Nowak
Looking Back to Move Forward: Holding the United States Accountable for Torture and Abuse in the Name of Counterterrorism - Attorney Jamil Dakwar
Regimes of Impunity - Attorney Irit Ballas
Torture in Israel – A Question of Getting Away With It - Attorney Bana Shoughry-Badarne
Reflections on the Ill-Treatment of Juveniles - Attorney Gerard Horton
Keynote: Speaking out on Torture: Misgivings and Challenges of a Military Doctor - Brigadier General (Ret.) Stephen N. Xenakis, M.D.
PART II
Excerpts from Adalah's GSS audio-video recordings petition - Adalah – The Legal Center for Arab Minority Rights in Israel
Coerced False Confessions: The Case of Palestinian Children Psychiatric Expert Opinion - Graciela Carmon, M.D
Israel's Use of Torture and CIDT against Palestinians in the Gaza Strip - Al Mezan Center for Human Rights
Book review of Threat: Palestinian Political Prisoners in Israel, Edited by Abeer Baker and Anat Matar Professor Lisa Hajjar
The partners wish to thank all of our colleagues who contributed their expertise both during the workshop as well as to this volume, including the Public Committee Against Torture in Israel (PCATI) and Defence for Children International – Palestine. We are also grateful for and acknowledge the valuable contributions of the following organizations to the lively discussions during the workshop: The Association for Civil Rights in Israel (ACRI), Addameer, Al Haq, B'Tselem, HaMoked, Treatment and Rehabilitation Center for Victims of Torture (TRC), the International Committee of the Red Cross (ICRC), Avocats Sans Frontieres (ASF), UNICEF, and the United Nations Office of the High Commissioner on Human Rights (UNOHCHR). Finally, we wish to thank the European Union for its generous support of this project, which has strengthened our collective efforts to combat the torture and ill-treatment of Palestinians.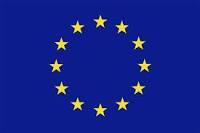 This document has been produced with the financial assistance of the European Union.The contents of this document are the sole responsibility of Adalah, PHR-Israel and Al Mezan and under no circumstances be regarded as reflecting the position of the European Union.