Staff and Board
Adalah's Staff 2018
GENERAL DIRECTOR
Hassan Jabareen, Advocate | Founder of Adalah and General Director, Director of the Civil and Political Rights Unit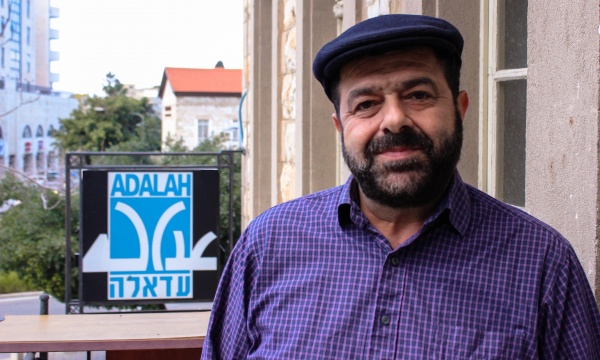 Hassan is the founder of Adalah. He has served as Adalah's General and Legal Director since its establishment in 1996. He has 25 years of experience in litigating scores of landmark constitutional law cases before the Israeli Supreme Court on issues of discrimination, political rights, land rights, and economic and social rights on behalf of Palestinian citizens of Israel as well as humanitarian cases involving the protection of Palestinian civilians living under occupation in the OPT. He is an Adjunct Lecturer for a course that he initiated on the legal status of the Arab minority in Israel in the Faculties of Law at Tel Aviv, Hebrew, and Haifa Universities since 1998. He has received several awards for outstanding public interest lawyering and top human rights law prizes. He has also published several academic articles in edited books and law reviews on the citizenship status of the Palestinians. Hassan was a Yale World Fellow in 2005-2006 and a Senior Robina Law Fellow at Yale Law School in 2012-2014; and a research fellow at the Wissenschaftskolleg in Berlin in 2015-2016.
LEGAL DEPARTMENT
CIVIL AND POLITICAL RIGHTS UNIT
Sawsan Zaher, Advocate | Deputy General Director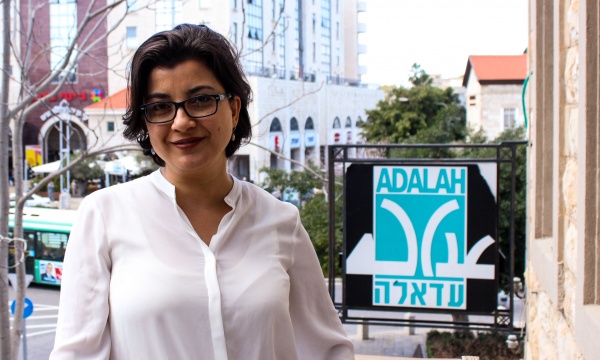 Sawsan was appointed in November 2018 as Adalah's deputy general director. She is a senior lawyer and has been working with Adalah since 2005. She also serves as director of the Social and Economic Rights Unit. Sawsan received an LL.B. from the College of Management, School of Law and an LL.M. in International Legal Studies with a focus on human rights and gender from the American University, Washington College of Law (U.S.). From 1998-2003, she managed a private law office specializing in civil law. Later, Sawsan established and directed the legal department in Kayan – Feminist Organization in Haifa. Sawsan has also worked since 2007 as an academic assistant to Hassan Jabareen for a course on the legal status of the Arab minority in Israel. She is the recipient of several fellowships: Young Global Leaders, World Economic Forum (2015); Yale World Fellow at Yale University (2013); Women in Public Service Project at Wellesley College (2012); and Public Interest Law Institute at Colombia University Law School (2008). In 2012, the Israeli Magazine The-Marker named Sawsan as one of the 40 promising people under the age of 40 in her field of expertise.
Fady Khoury | Civil and Political Rights Unit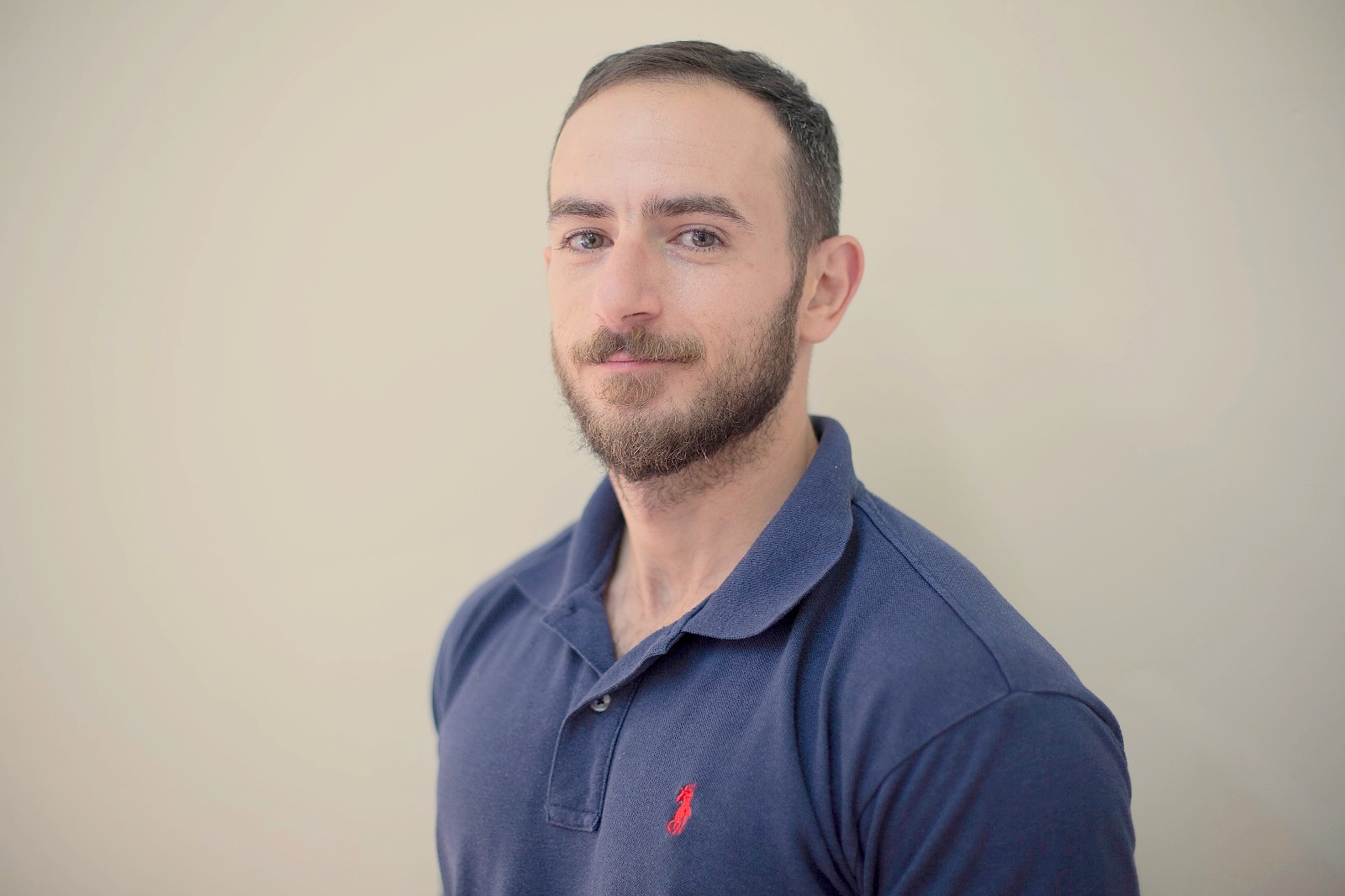 Fady began working at Adalah in 2009. As a law student at Haifa University, he participated in two legal clinics (The Legal Status of Arab Minority Rights in Israel Clinic and the Rights in Society Clinic), served as a TA and RA for several professors, and worked with the Haifa University legal journal "Law and Governance" (on the review board in 2008-2009 and as deputy editor in 2009-2010). Fady received his LL.B. in 2011 and clerked for Justice Salim Joubran at the Israeli Supreme Court in 2012. Upon passing the Israeli bar exam in 2013, he returned to Adalah as an attorney in the Civil and Political Rights Unit. In 2015, Fady completed his LL.M. studies at Harvard Law School, and is currently in the process of completing his Doctorate in Law (SJD) at Harvard Law School.
Rabea Eghbariah | Civil and Political Rights Unit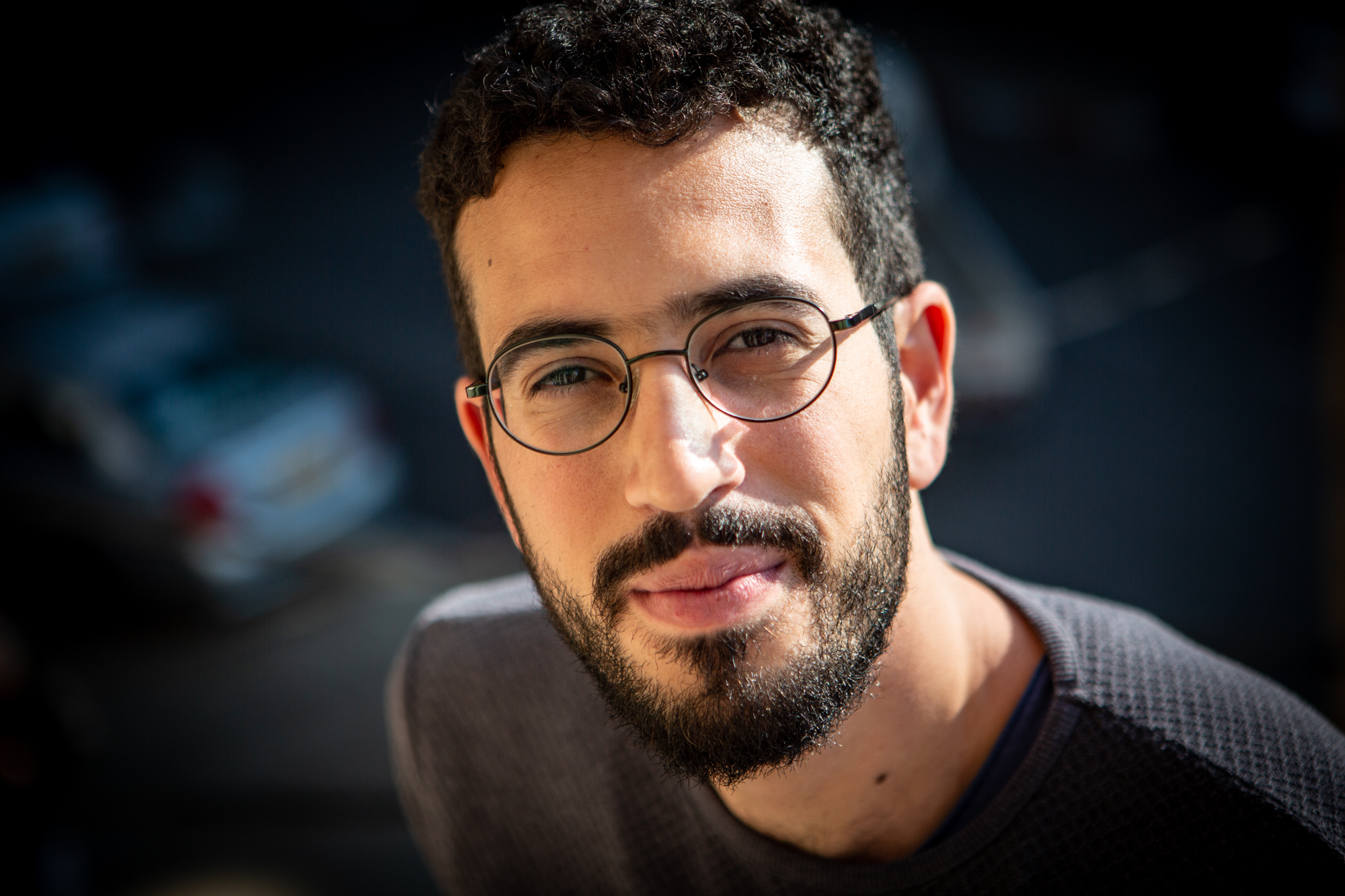 Rabea is a 2016 graduate of Tel Aviv University's law school and also holds a bachelor's degree in computer science from Haifa University (2012). During his studies, he worked at Adalah as a pre-legal intern and established the Arab Students Legal Forum at Tel Aviv University. During that same period, Rabea also served as deputy editor of Law, Society, and Culture journal and was a research and teaching assistance in constitutional and international law courses. Upon completing his studies, Rabea clerked in the national public defender's office and, upon receiving Israeli Bar Association certification, he continued working for the public defender in the Supreme Court cases department. Rabea joined Adalah in 2018 and works in the Civil and Political Rights Unit.
Maria Zahran | Freedom of Protest Project Coordinator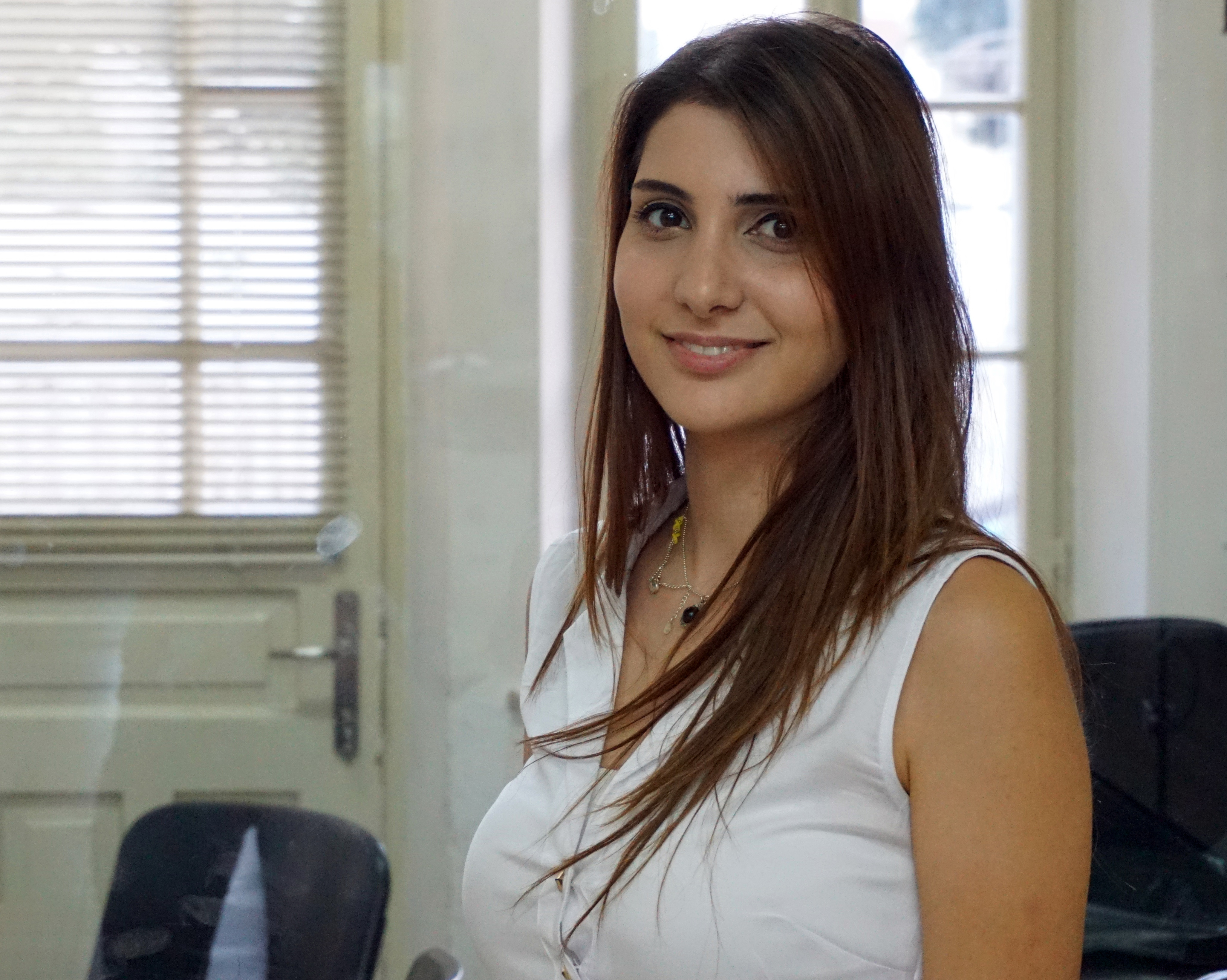 Maria received her LL.B. from Haifa University and began working at Adalah in 2012, initially as a legal intern and
an assistant to the general director &
online fundraising coordinator.

She previously worked

for two years as legal coordinator for the

Working Group for Equality

in Personal Status Issues. She also serves as d

irector of the Monitoring Department at

Women Against Violence Organization.
LAND AND PLANNING RIGHTS UNIT
Suhad Bishara, Advocate | Director of the Land and Planning Rights Unit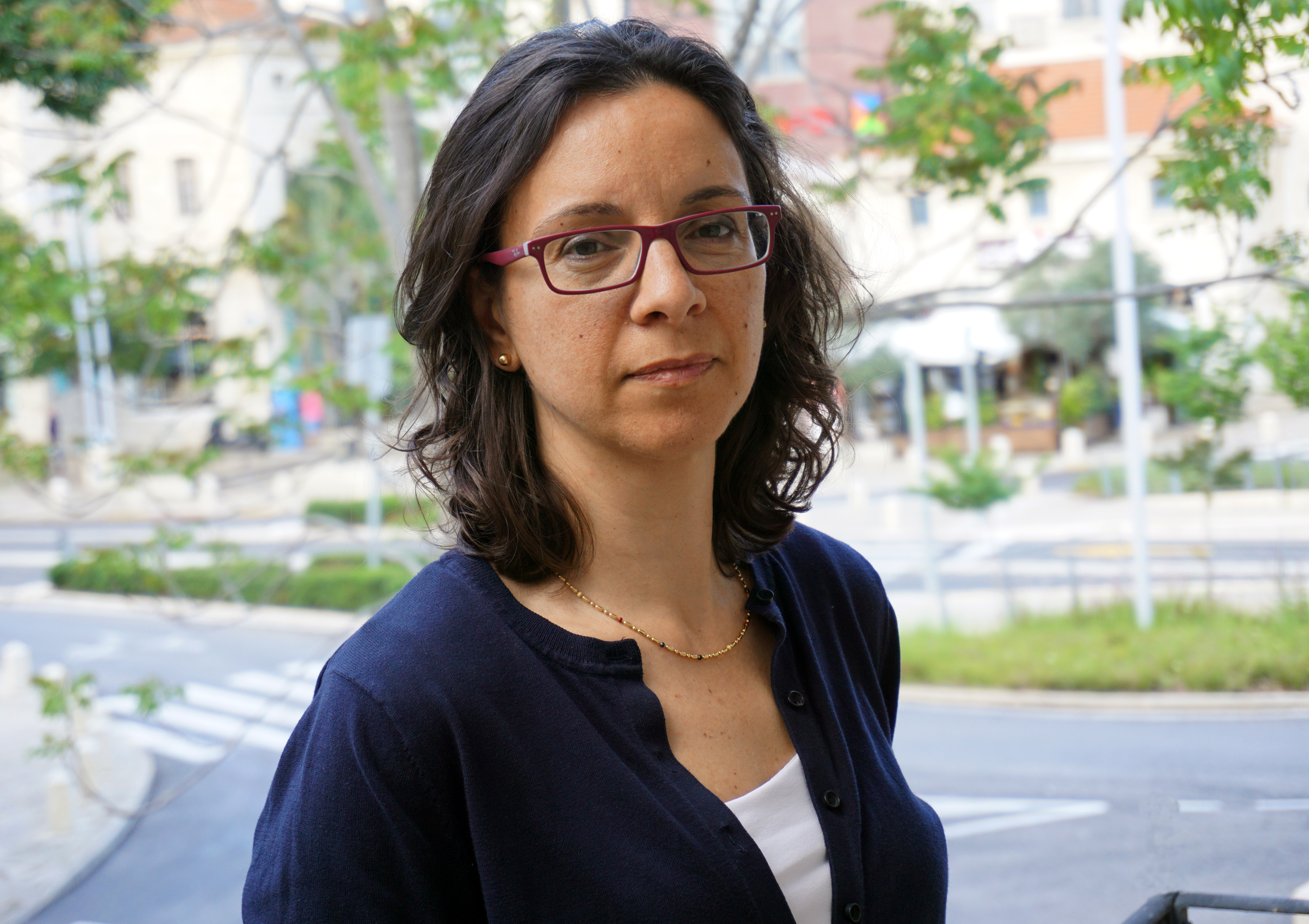 Suhad is a senior lawyer with Adalah specializing in land and planning rights. She has worked with Adalah since 2001. From 1996-2001, she was a partner in a private law firm specializing in urban planning, and served as a legal consultant to the Association of Forty, the Arab Steering Committee for Urban Planning in the Galilee Society , and the Hotline for Battered Women. Suhad is also a former Chairperson of the Committee for Educational Guidance for Arab Students and a founder of Kayan - A Feminist Organization. She received an LL.B. from the Hebrew University of Jerusalem in 1993, and an LL.M. in Public Service Law from New York University's School of Law (USA) in 2001. Suhad was the first Palestine & Law Fellow at Columbia University Law School (2014-2015). She is currently a PhD student at the King's College School of Law in London.
Myssana Morany, Advocate | Land and Planning Rights Unit Coordinator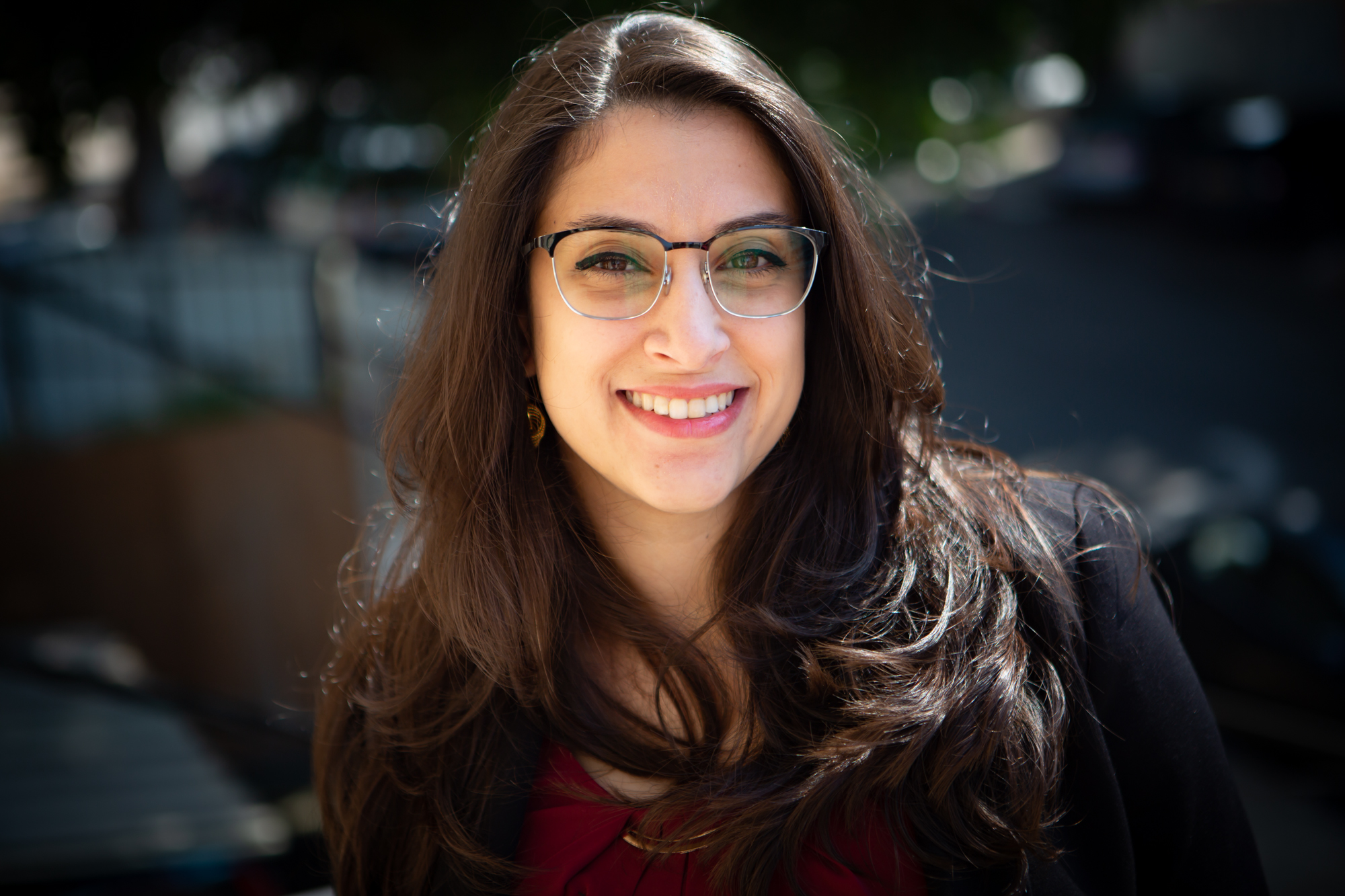 Myssana joined Adalah in 2014 and in 2019 she was appointed coordinator of the Land and Planning Rights Unit. Myssana received her LL.B and LL.M from the Faculty of Law at Haifa University. As a student, she worked with the Haifa University legal journal "Law and Governance" (on the board of review in 2008, and as a vice-editor in 2010), as well as a writer with the student journal "Legal Lighting" (2010). Since 2009, she has been working as an assistant to lecturers of several constitutional and administrative law courses in the Faculty of Law at Haifa University. Following her studies, she completed a legal apprenticeship in the legislation and legal advice unit in the Attorney General's Office in Jerusalem.
ECONOMIC AND SOCIAL RIGHTS UNIT
Nareman Shehadeh-Zoabi | Economic and Social Rights Unit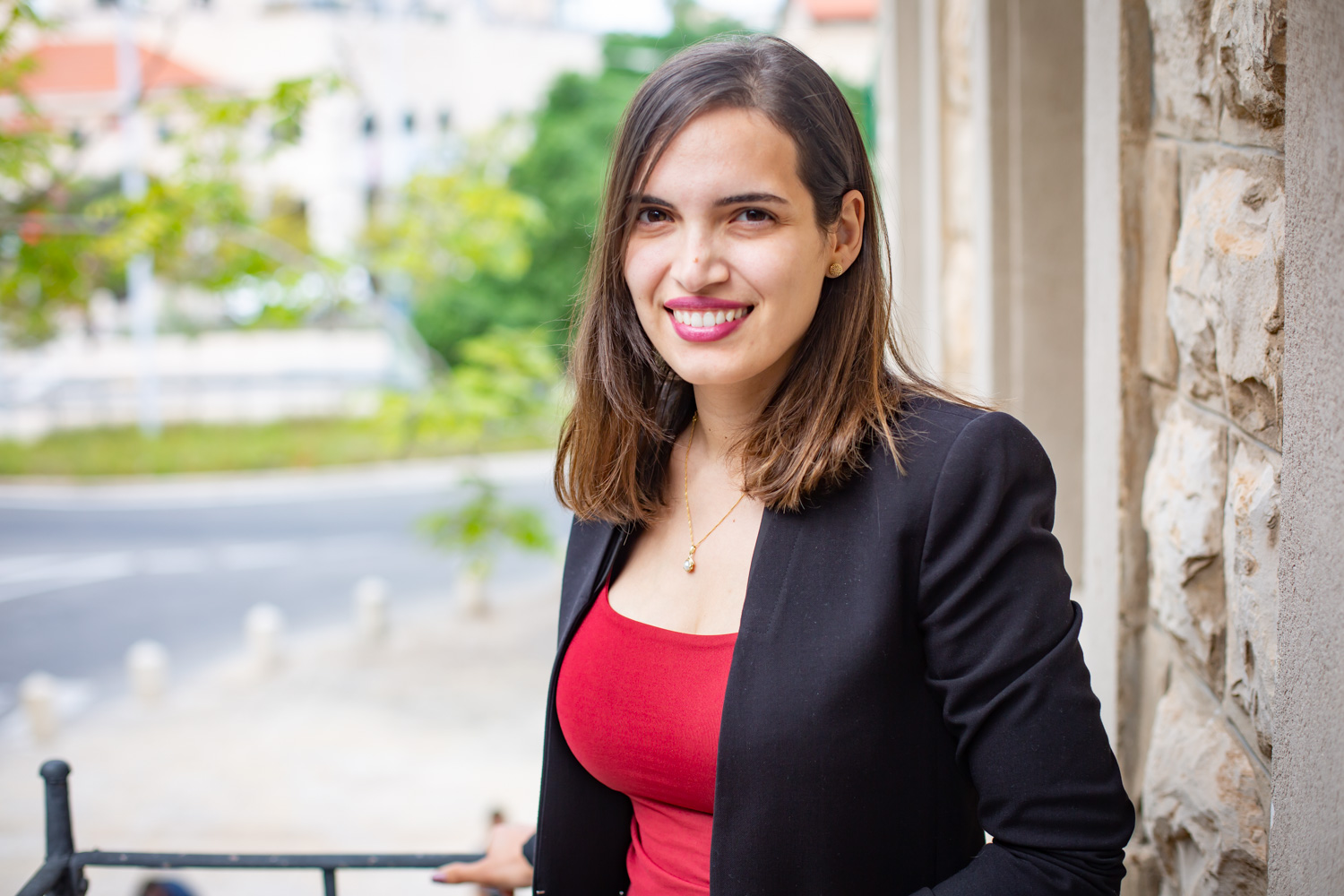 Nareman holds a bachelor's degree in law and psychology from Hebrew University in Jerusalem (2014). During her academic studies, Nareman participated in the "Street Law" program at Hebrew University's Center for Clinical Legal Education. She volunteered at the Israel National Council for the Child, at the Rape Crisis and Sexual Assault Center in Jerusalem, at the Sunrise Association, and in East Jerusalem day care centers. Nareman also worked as an Arabic-language translator in the Jerusalem court system , and as a tour guide on behalf of the Center for Civics and Democracy Studies at the Israeli Supreme Court and the Knesset. Nareman was licensed as an attorney in 2015 following her legal internship in the Haifa district criminal prosecutor's office and subsequently worked in the private sector. Nareman joined Adalah in 2018 and works in the Economic and Social Rights Unit.
Sari Arraf | Economic and Social Rights Unit
Sari graduated from Haifa University in 2014 with an LLB in Law (summa cum laude). During his studies, he worked as a teaching assistant and served as a member of the editorial review board of Haifa University's law journal "Law and Governance". Later, Sari completed a legal apprentice with the Criminal Division of the Israeli State Prosecutor's Office and was admitted to the Israel Bar Association in 2016. In 2018, Sari completed an honorary Masters in Human Rights and Humanitarian Action from Sciences Po (Paris), where he received the Eiffel Excellence Scholarship from the French government. Before joining Adalah as a staff attorney in 2018, Sari worked as a researcher at the Geneva Academy for International Humanitarian Law and Human Rights; as an intern at Handicap International - Humanité et Inclusion; and as a linguistic revisor at the Israeli National Institute for Testing and Evaluation. Aside from being a passionate linguaphile, Sari plays the piano and enjoys world literature and philosophy.
Marwan Abu Frieh | Naqab Office Coordinator and Field Researcher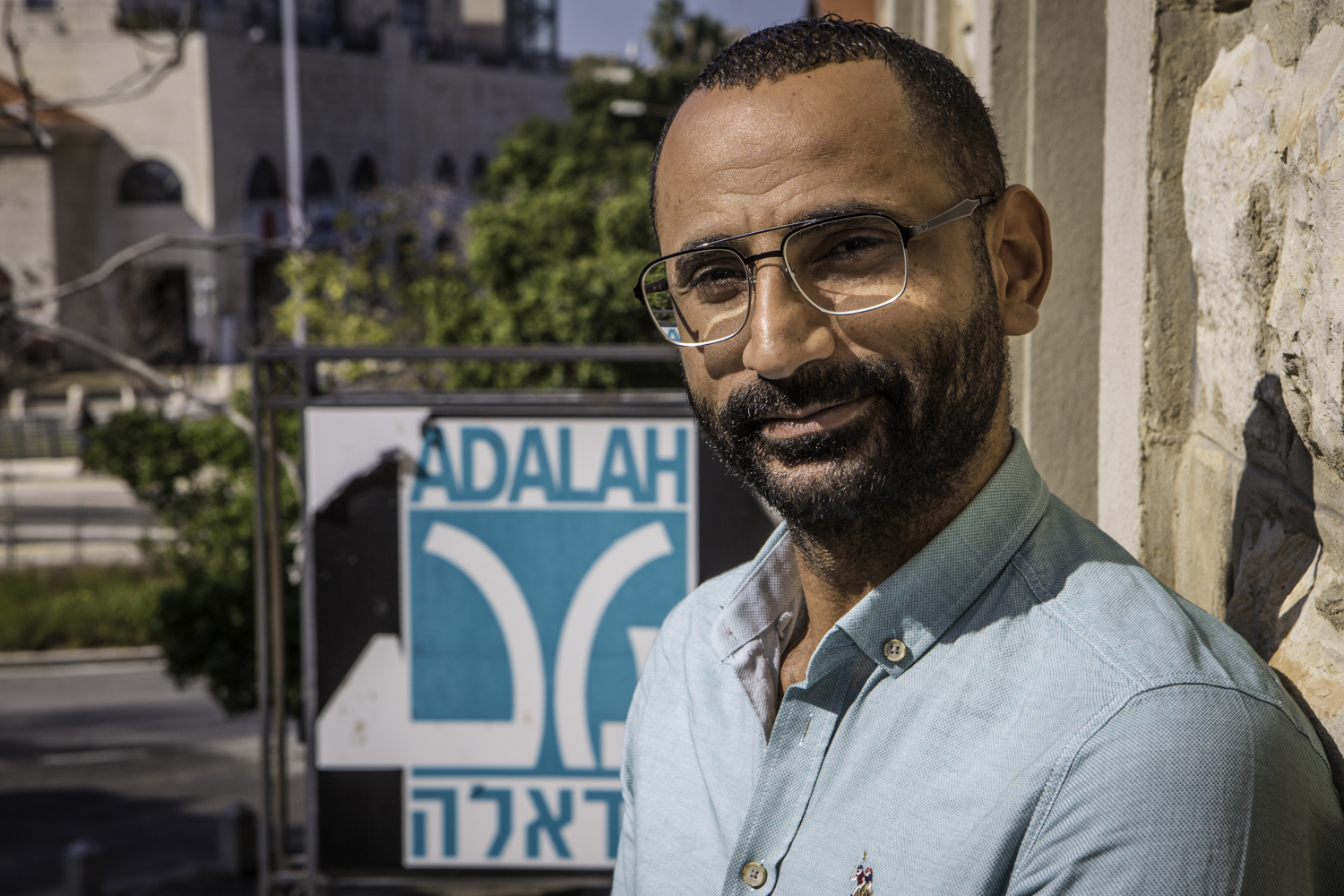 Social activist and law student at the College of Law and Business in Ramat Gan, Rahat-resident Marwan joined Adalah in 2017. He has launched an alternative tourism initiative focused on educating visitors to the realities of life in the unrecognized Bedouin villages in the Naqab (Negev) region. In addition, Marwan is also editor of the Arab News newspaper in the Naqab.
Mahran Amara | Legal Apprentice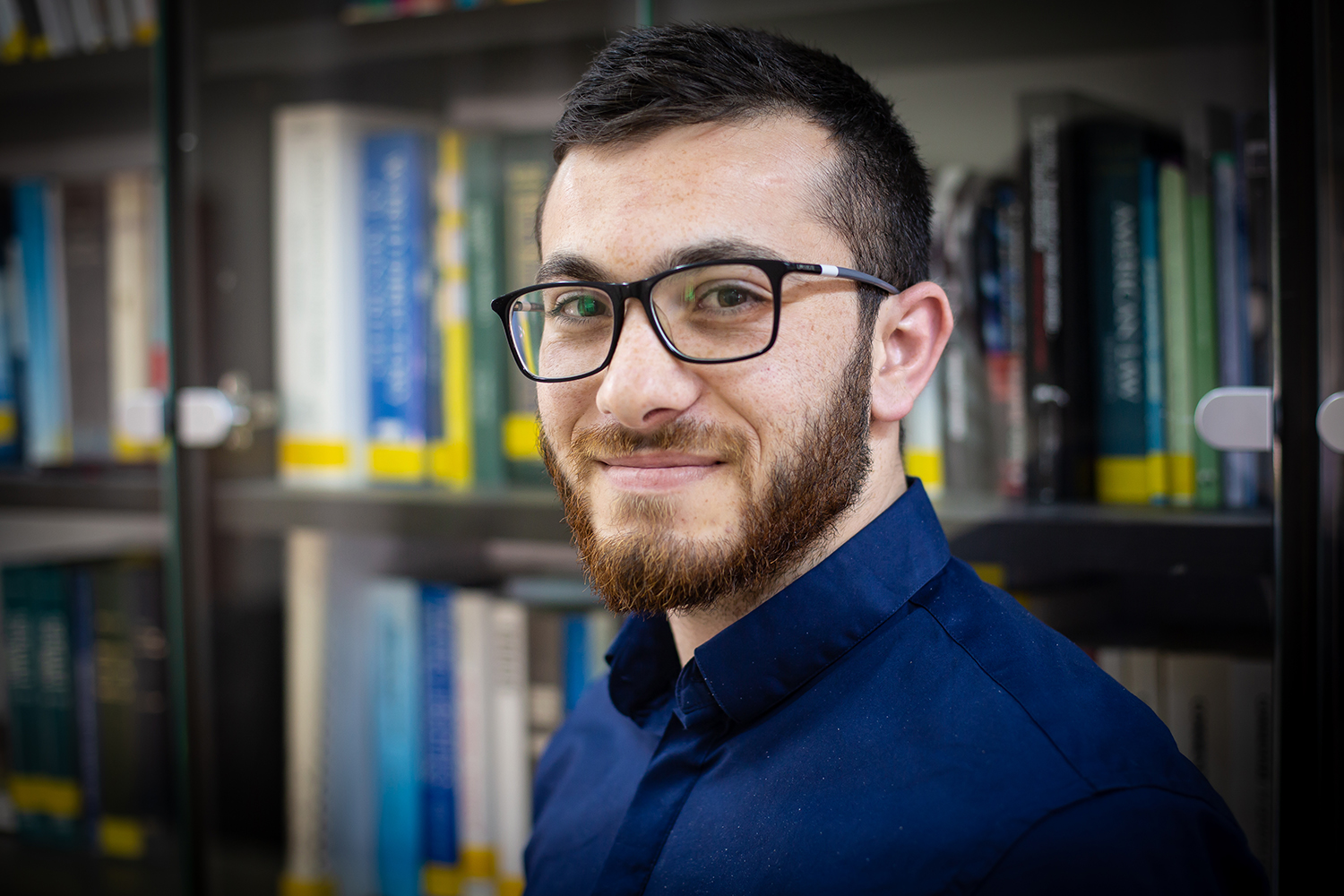 Mahran joined Adalah as a legal apprentice in 2018, upon completing his LL.B. at the University of Haifa. During his university studies, Mahran participated in the law faculty's Clinic for Human Rights in Society. He also played soccer for several years as goalkeeper.
Adan Tatour | Legal Intern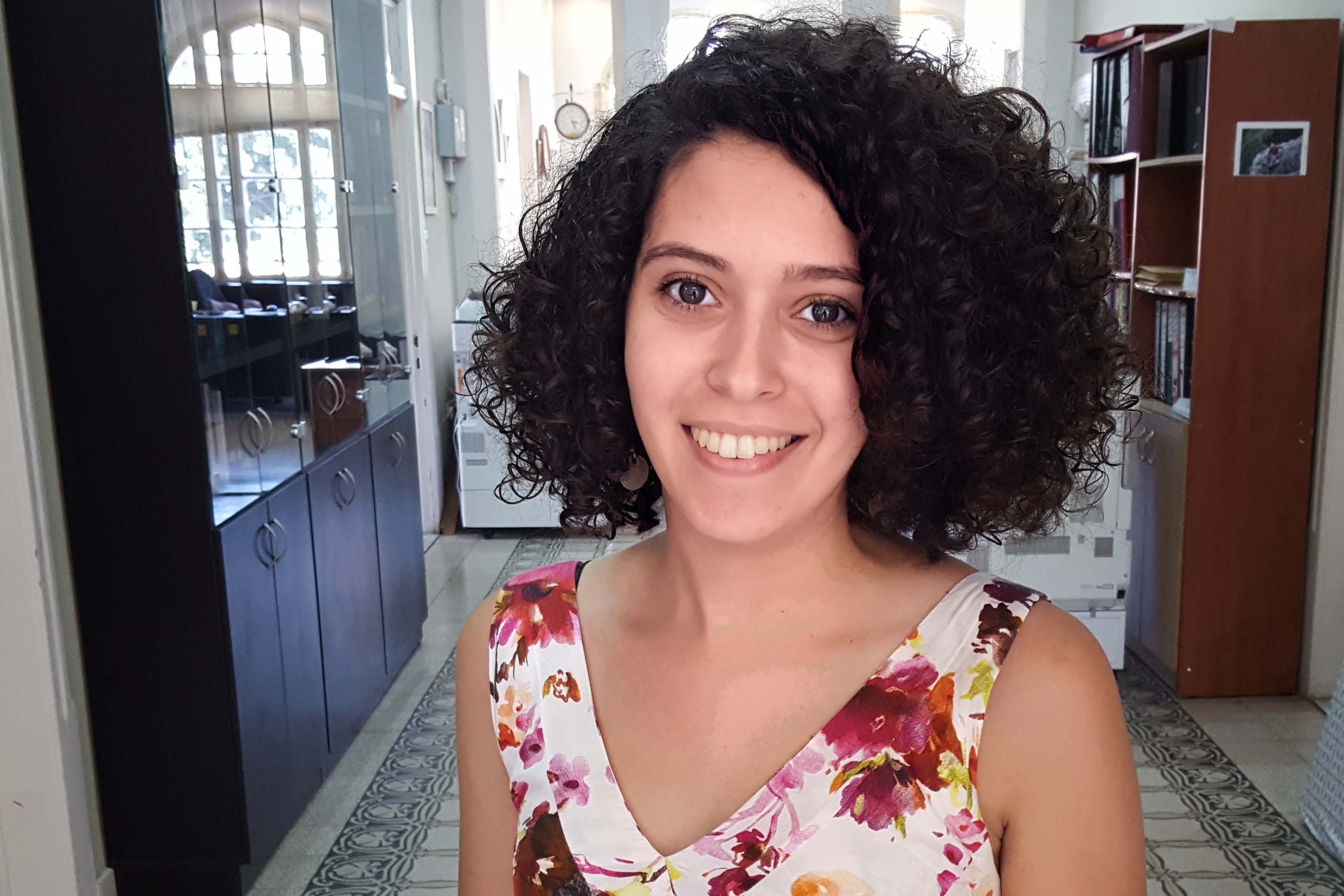 Adan joined Adalah as a legal intern in 2018, during her third year of studies at Tel Aviv University's law school. Adan has participated in the university's labor rights legal clinic. She is on the editorial board of the Tel Aviv University Law Review and also serves as coordinator of the mentoring project for Arab students in the university's Faculty of Humanities.
INTERNATIONAL ADVOCACY DEPARTMENT
Rina Rosenberg (Jabareen), Esq. | Co-Founder of Adalah and International Advocacy Director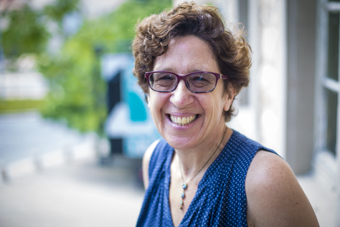 Rina is a lawyer and a co-founder of Adalah. She is a member of the New York Bar. Her work with Adalah includes research and advocacy before UN, EU and US bodies; extensive fundraising, donor relations, and financial management; outreach to the international media; writing and editing publications; and institutional development projects. Previously, she worked on resource development and international human rights advocacy with the Arab Association for Human Rights (HRA), the Galilee Society, and the Working Group on the Status of Palestinian Women in Israel. Prior to working in Israel, she worked as a public defender in NYC and as a clinical supervisor for law students with the Criminal Justice Clinic of Georgetown University Law Center in DC (USA). Rina was a Schell Fellow at Yale Law School in 2005-2006 and 2012-2014.
Katie Hesketh | Publications Coordinator
Katie has worked for Adalah since 2008. Previously, she worked as a Public Policy Unit Assistant at the Catholic Agency for Overseas Development (CAFOD). She received an MSc in International Relations from the London School Economic and Political Science (2002) and a B.A. in Arabic and Middle Eastern and Islamic Studies from Durham University.
Amjad Iraqi | Advocacy Coordinator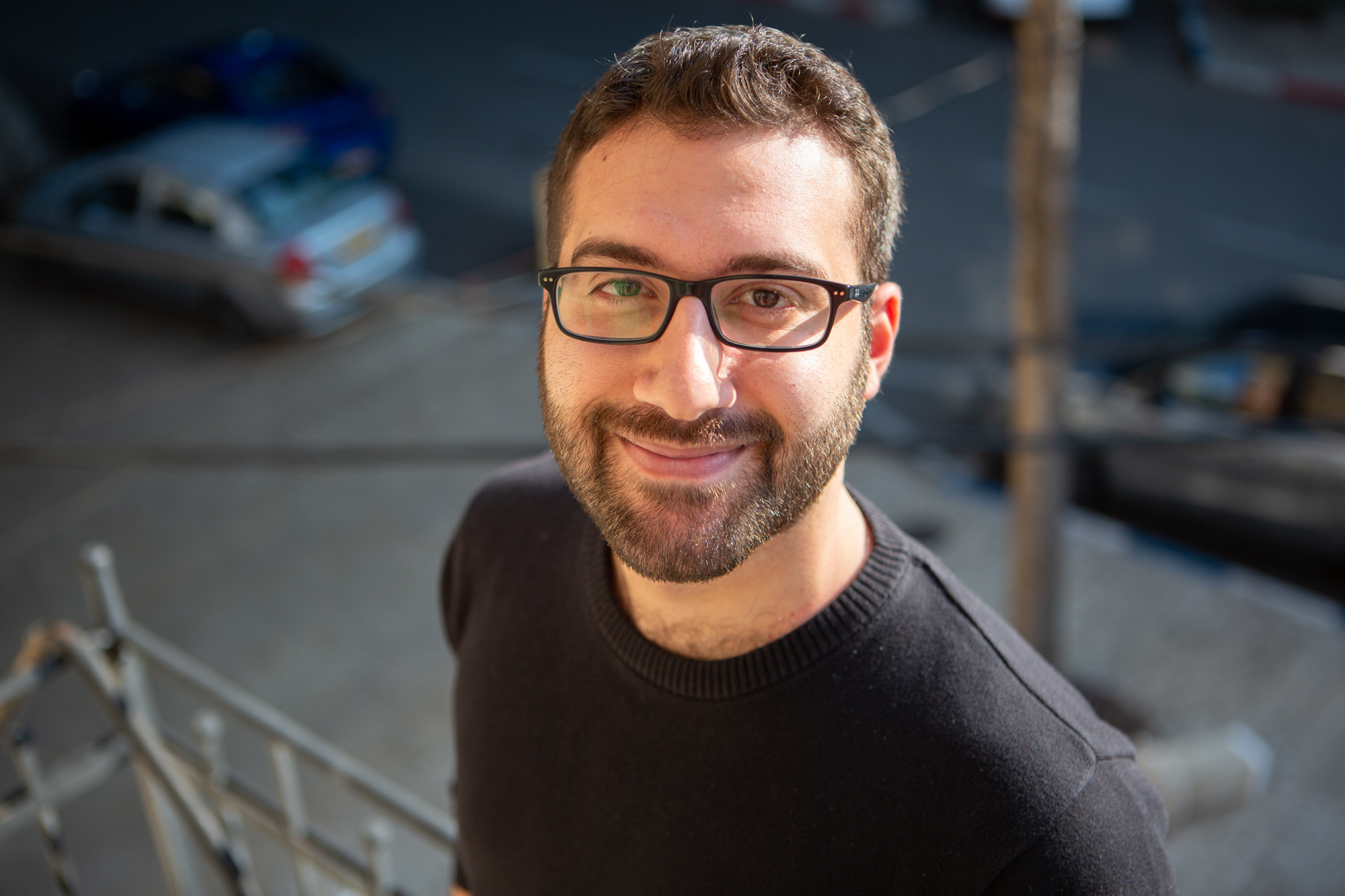 Amjad joined Adalah in 2012, where he works on international advocacy, project management, media outreach, and fundraising. He is also a contributing editor at +972 Magazine, and a policy analyst at Al-Shabaka: The Palestinian Policy Network. In addition to +972, his writings have appeared in the London Review of Books, Le Monde Diplomatique, The Guardian, The Hill, and the Huffington Post, among others. Amjad has an MA in Public Policy from King's College London, and an Hon. BA in Peace and Conflict Studies from the University of Toronto.
Soheir Asaad | International Advocacy Coordinator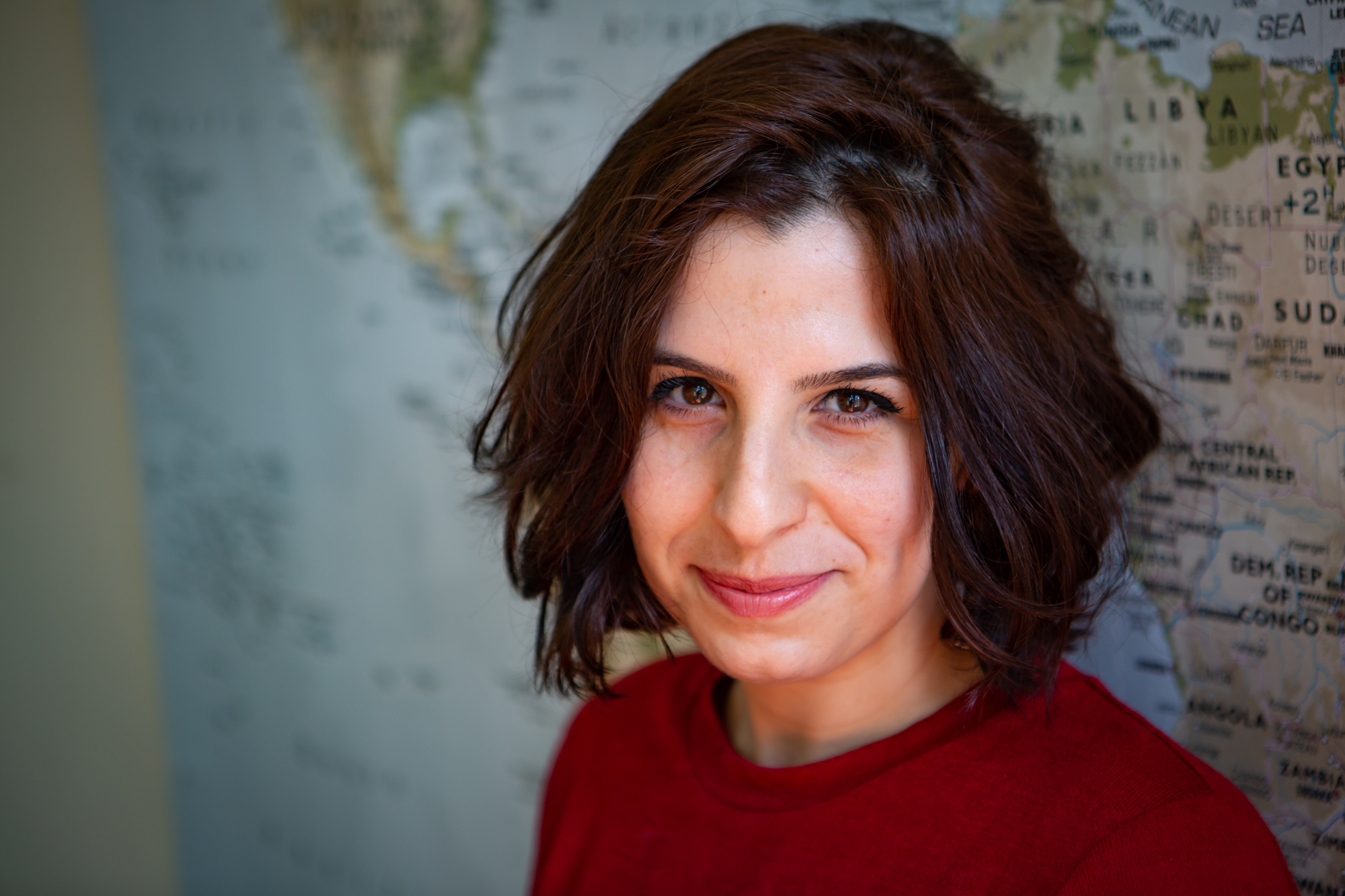 Soheir started work at Adalah in 2012 as an intern and returned in 2017 as legal researcher and The Nakba and the Law project coordinator. She is a lawyer and has an LL.M. from the Center for Civil & Human Rights at the University of Notre Dame (US), with a focus on international human rights law. Soheir also holds an LL.B. from Hebrew University in Jerusalem. She is a Fulbright scholar and, with a scholarship from Notre Dame's Center for Civil & Human Rights, worked as a research fellow at the Cairo Institute for Human Rights Studies in Tunisia. Soheir has also worked previously as parliamentary advisor to Knesset Member Haneen Zoabi, focusing on the civil rights of Palestinian women citizens of Israel.
MEDIA DEPARTMENT
Mati Milstein | Media Director & International Media Coordinator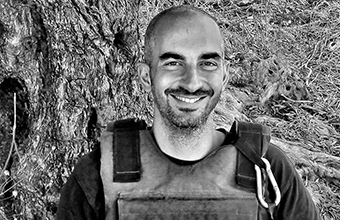 Mati joined the Adalah media team in 2016. He has worked as a news photographer and journalist in Israel and the Occupied Palestinian Territories since 1998, covering news and features for local and international media outlets. His work with diplomatic missions and NGOs brought him to the intersection of media, politics, and public relations. Mati has also published a non-fiction book on his experiences as a journalist in the region and has spoken at United Nations headquarters in Geneva about journalism in conflict zones.
Rami Haider | Arabic Media Coordinator
Rami joined Adalah's media team as Arabic coordinator in 2018. He received his BA in Arabic language and political science from Tel Aviv University in 2013. Following the completion of his studies, Rami worked for five years as a journalist in a number of domestic and international Arabic-language media outlets, including Arab 48 and Al Araby television, specializing in politics and Israeli human rights violations against Palestinians within the State of Israel and in the Occupied Palestinian Territory. In 2015, Rami traveled to Bonn, Germany within the framework of the Trialog der Kulturen fellowship sponsored by Herbert Quandt-Stiftung to work at Deutsche Welle, Germany's public international broadcaster. In addition, Rami has also volunteered for a number of civil society organizations.
FINANCE AND ADMINSTRATION
Ghassan Kharouba | Finance Director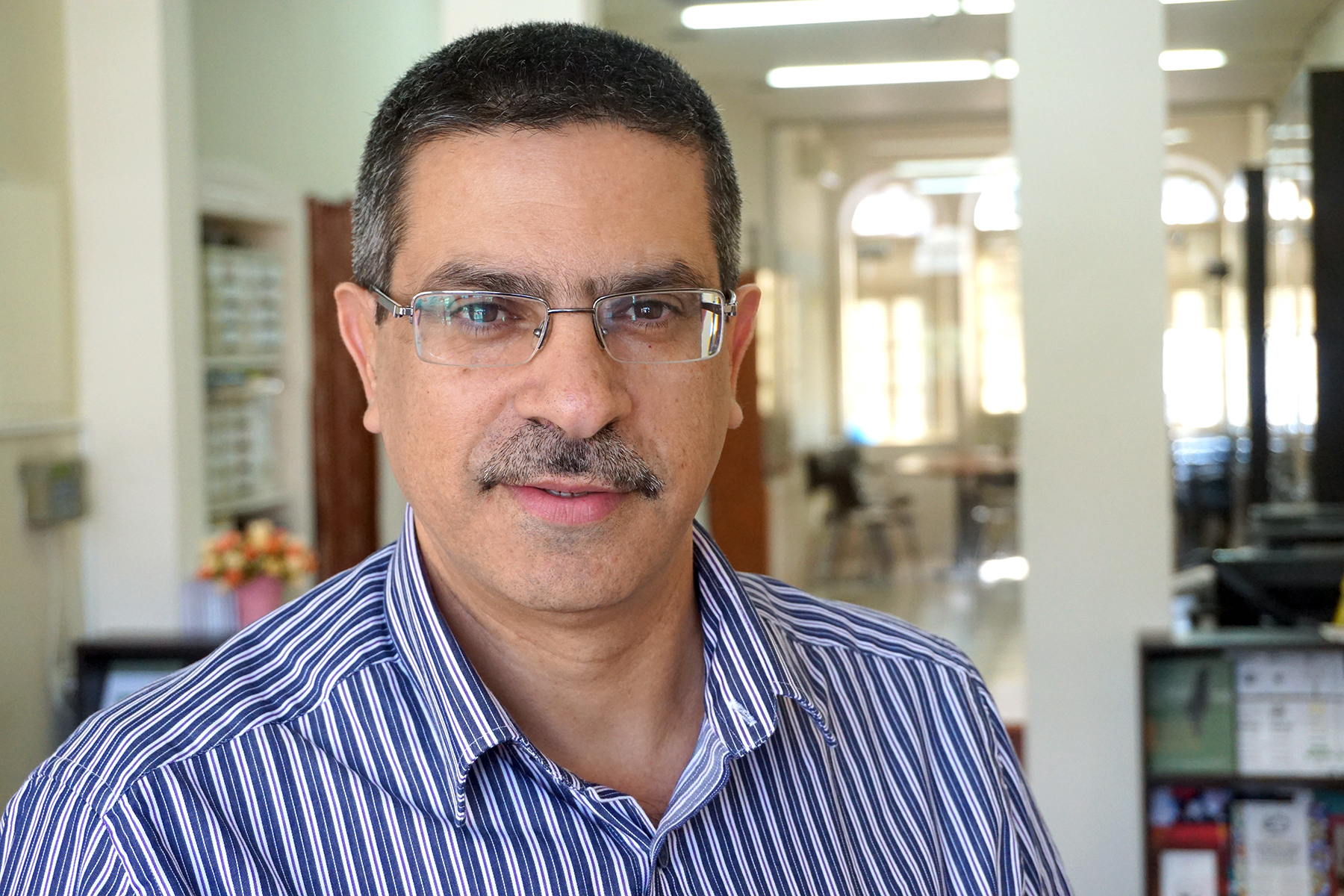 Ghassan received a B.A. in Accounting and Economics from the Hebrew University of Jerusalem. and has worked with Adalah since 2008. Ghassan is a Certified Public Accountant and has run a private accounting business since 1994. He has extensive experience auditing financial reports for public institutions and providing financial consulting to NGOs. In addition to working at Adalah, he is a founding member of the Hewar Association for Alternative Education, in which he has served as a board member and chairperson of the financial committee since its establishment in 2001.
Fathiyya Hussein | Office Manager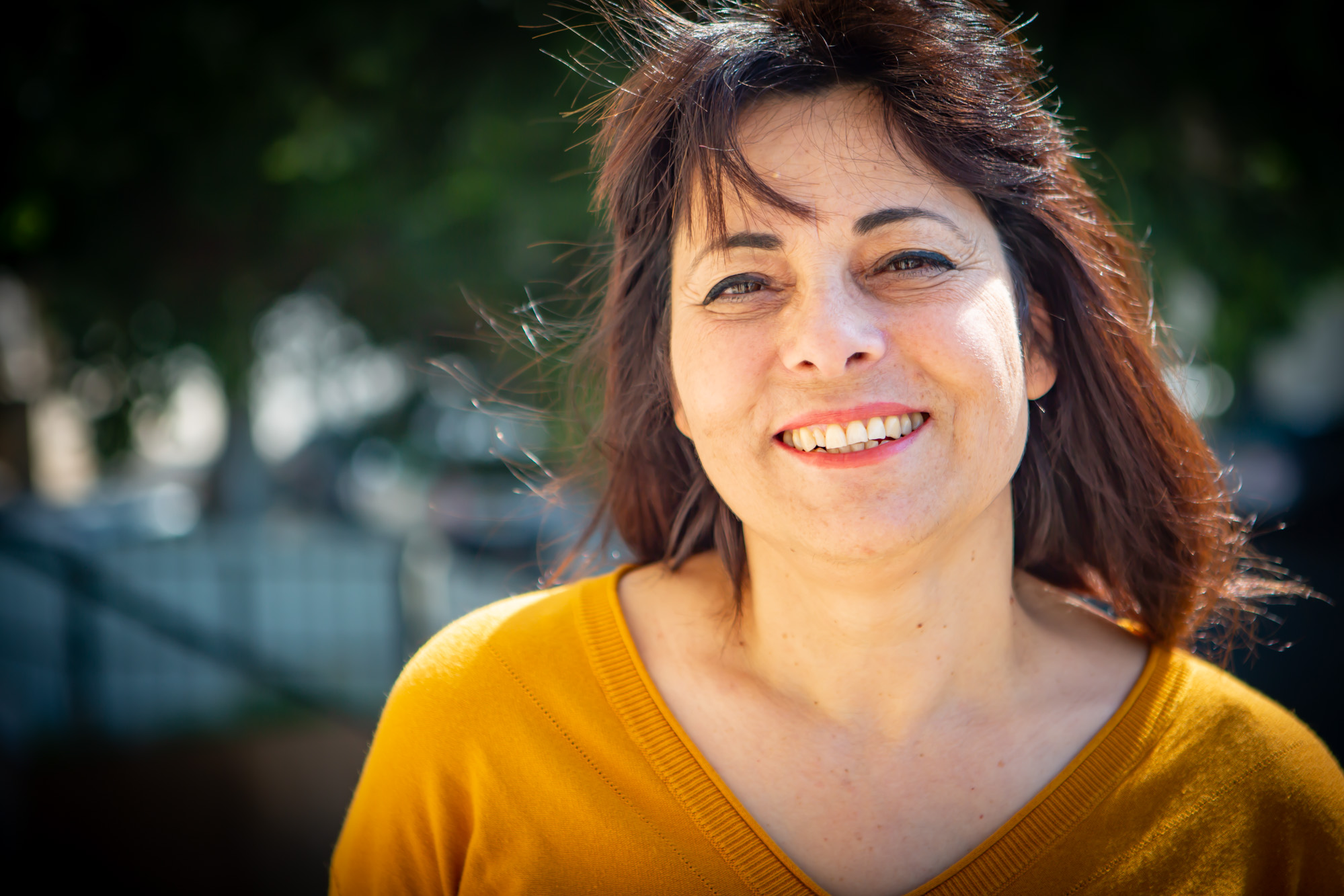 Fathiyya received a B.A. in Interdisciplinary studies from Haifa University. She is a senior salaries accountant, and has worked with Adalah since 2000. Previously, she worked as an administrator for 10 years with Arab NGOs in Israel andas an executive secretary for a private lawyer specializing in human rights in Jerusalem. Fathiyya also received a certificate in Senior Management in Social Change Organizations from Haifa University, External Studies, Department for Business Management, and has attended several additional courses on NGO management.
Basheer Al-Saleh | Accountant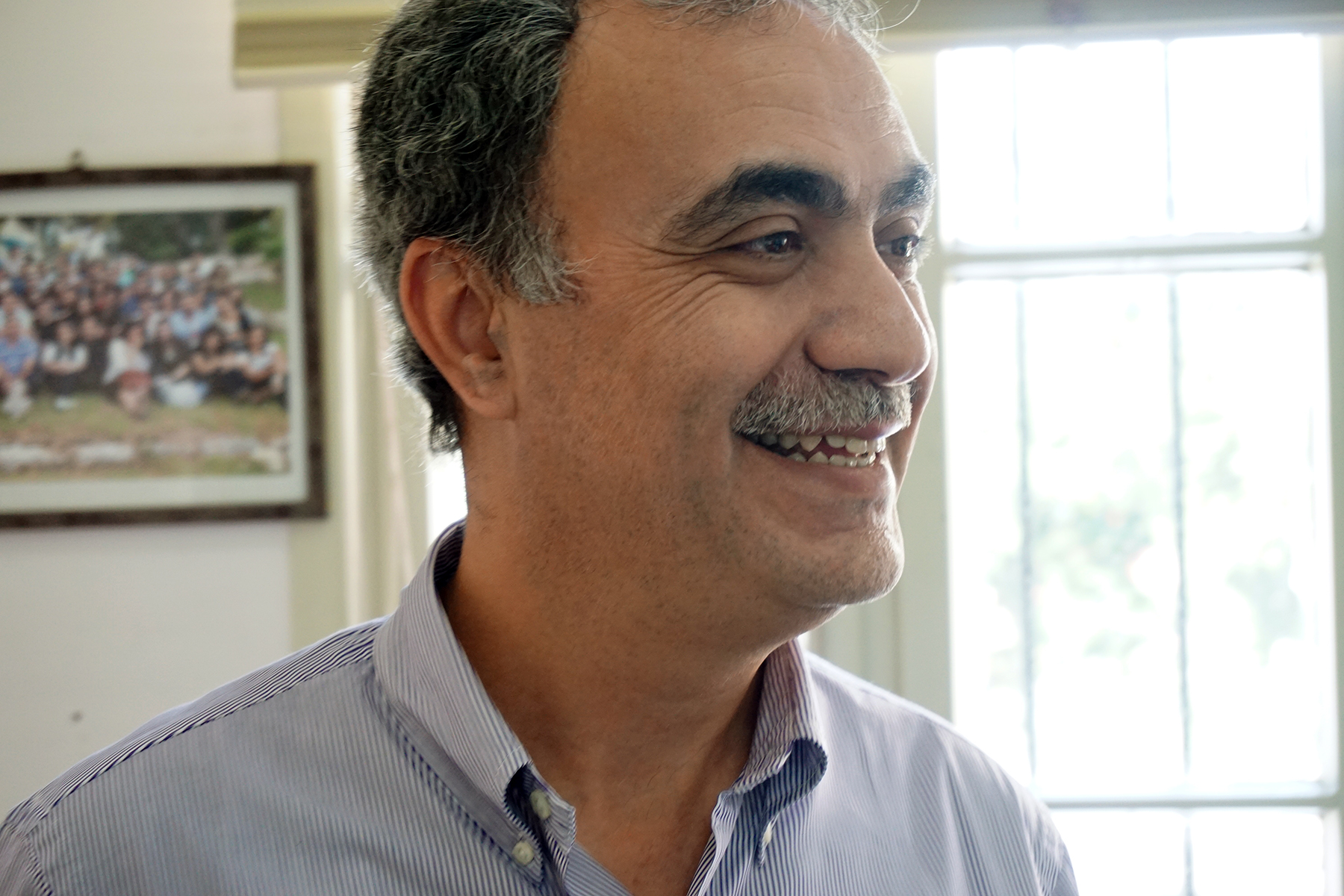 Basheer graduated from Haifa University in 1991 with a B.A. in Economics and Accounting and has worked at Adalah since 2011. Previously, he worked for 15 years in a private account auditing office. He also manages accounts for the Association of The House of Music (Jamiyya Beit Al Musiqa) in Shufa 'Amer.
Shireen Zmorrod | Administrative Assistant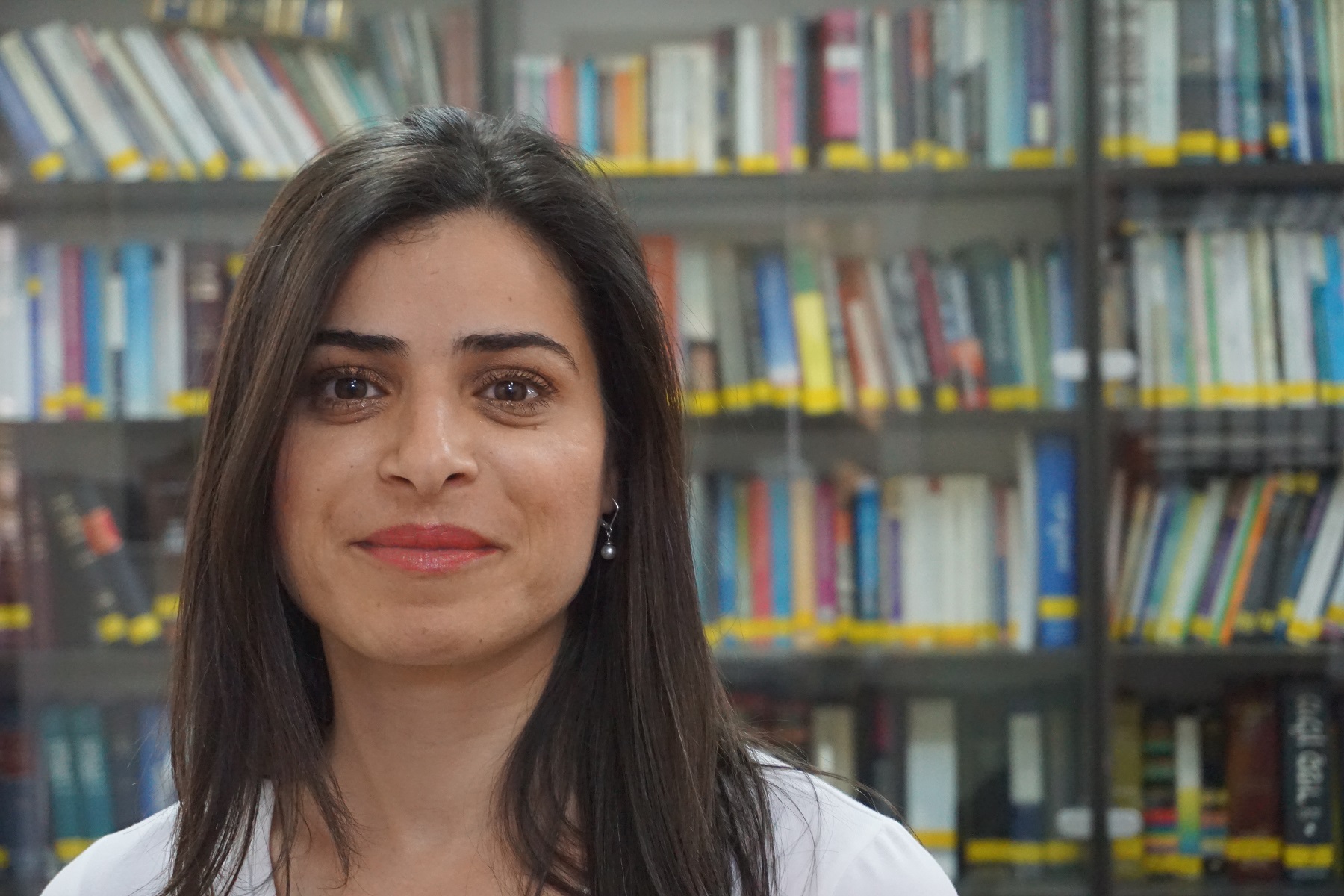 Shireen, a graduate of Al-Quds University with a degree in accounting, joined Adalah in 2016. She worked previously at Al-Quds Insurance Company as director of the accident claims department and at a Haifa insurance firm in the same capacity. In 2005, Shireen participated in an insurance training program at Tnufa College, as well as in numerous continuing education programs focused on insurance, accounting and project development.
BOARD OF DIRECTORS - 2019
Professor Mahmoud Yazbak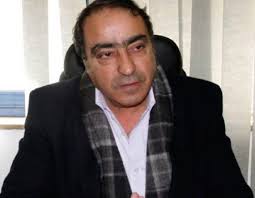 Professor Yazbak teaches Middle East History in the Faculty of Humanities at Haifa University, specializing in the social and political history of 19th and 20th century Palestine; historiography of Israel/Palestine; and Palestinian women. He received a B.A. in General and Middle East History and an M.A. in Middle East History from Haifa University, a Ph.D. in Middle East Studies from Hebrew University, and a post-doctorate degree from Oxford University. He is a former spokesperson of the Committee for the Bereaved Families of the October 2000 events. Dr. Yazbak served on Adalah's Board from 2006 and as the Chairperson of the Board from 2008-2011.
Dr. Eman Abu Hanna-Nahhas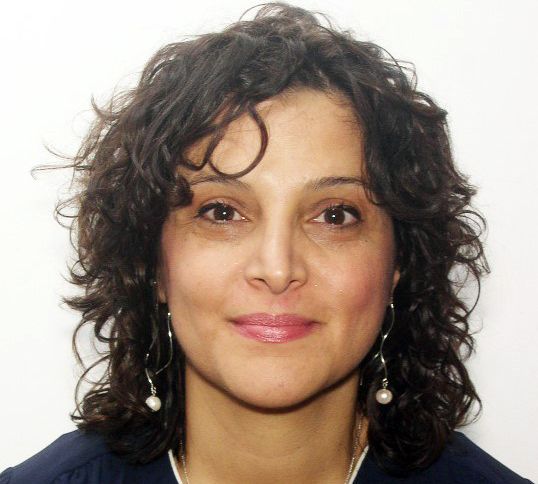 Dr. Abu Hanna-Nahhas is the Head of the Department of Education at the Teacher's College in Haifa. She wrote her Ph.D. dissertation on the subject of, "The transfer of the collective memory of the plight of the Palestinians inside and outside the country", and received her doctorate from the Faculty of Education at Tel Aviv University. She joined Adalah's board in 2014.
Dr. Hala Khoury-Bisharat, Advocate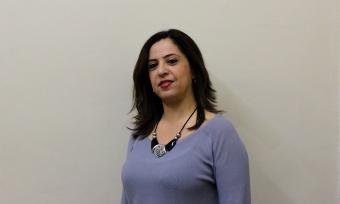 Dr. Khoury-Bisharat is a lecturer in criminal procedure, evidence, public international law and international criminal law at Carmel Academic Centre in Haifa. She was an adjunct lecturer in international criminal law in the Faculties of Law at Haifa University, Tel Aviv University, and at the College of Management from 2005-2010. Dr. Khoury-Bisharat received an LL.B. and LL.M. from the Faculty of Law at Hebrew University, and a D.Phil. from the Oxford University. Previously she worked as a staff attorney with HaMoked, as an attorney in a private law firm specialized in medical malpractice, and as an editor of Adalah's Review. She served on Adalah's Board from 2007 and as the Chairperson of the Board from 2012-2014.
Abed Alaziz Ibraheem, Advocate and CPA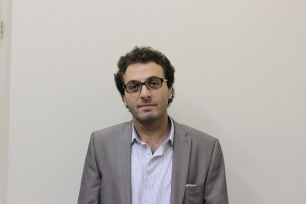 Mr. Ibraheem is a lawyer and a certified public accountant. He holds a B.A. in Accounting and an LL.B. from Tel-Aviv University. He has worked as an accountant and an associate attorney in several large law offices and accounting and consulting firms. Currently Mr. Ibraheem manages a private law office in Haifa, which specializes in commercial, tax and administrative law. He joined the Board of Adalah in 2014.
Nasim Shaqr, Advocate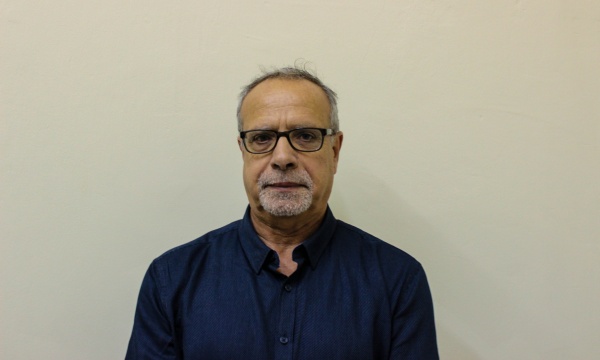 Mr. Shaqr is a lawyer and an independent notary based in Jaffa-Tel Aviv. He received his LL.B. from Tel Aviv University. He is a social activist and one of the founders of Arrabita Association for Jaffa and he served as its Chairman of the Board of Directors for 10 years. He is also a former member of the Tel Aviv-Jaffa Municipality. Mr. Shaqr is also a former member of the Central Committee and the General Council of the Israel Bar Association. He joined Adalah's board in 2014.
Khalid Dagash, Advocate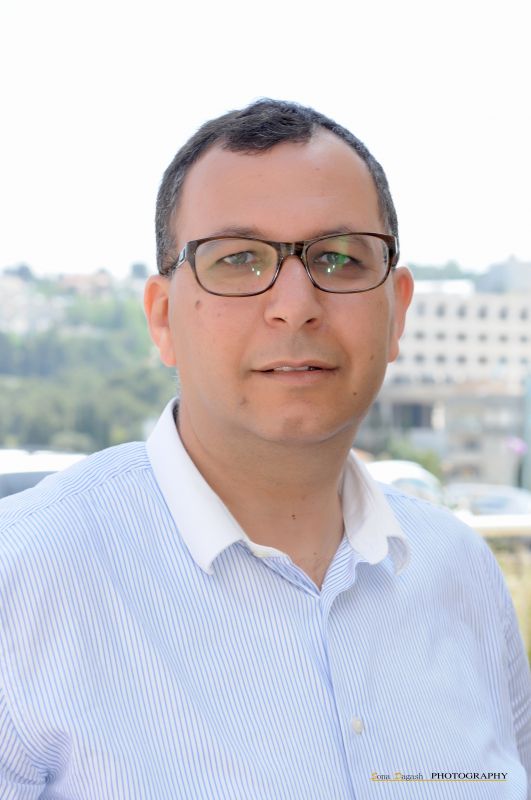 A political activist, lawyer, and notary public, Haifa-resident Mr. Dagash holds a law degree from Tel Aviv University (1993), and was a master's degree student at Hebrew University (2003-2004). He specializes in social and labor rights, tort and real estate law. Mr. Dagash served for years as a member of the disciplinary court of the Israel Bar Association. He is currently a member of Mitwali Waqf Istiqlal in Haifa and is active in issues relating to the expropriation of absentee-landowner properties and holy sites in Haifa and Acre. Mr. Dagash works on various projects with the Israel Bar Association.
Dr. Mansour al Nasasra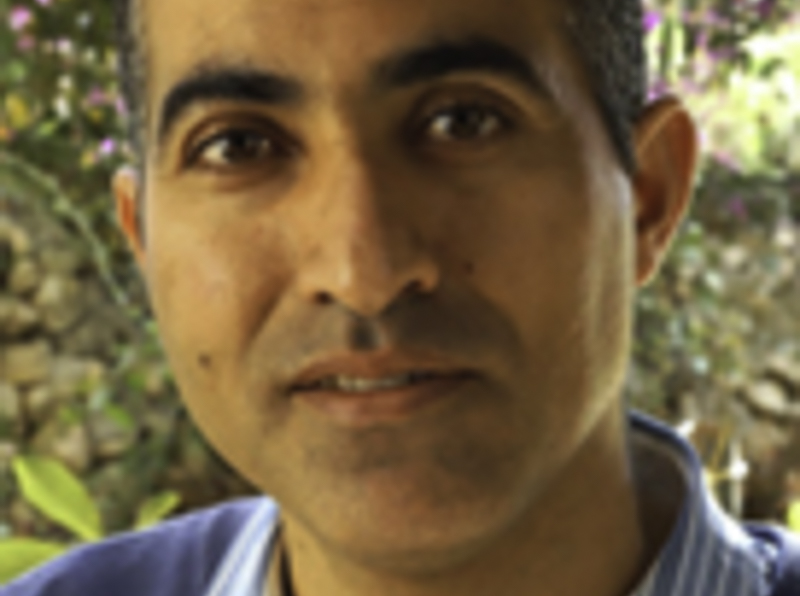 Dr. Mansour Nasasra is a lecturer in Middle East politics and international relations in the Department of Politics and Government, Ben Gurion University of the Negev. Nasasra has taught at the University of Exeter, Plymouth University, and the Hebrew University. He was a research fellow at the Council for British Research in the Levant and has been a recipient of British Academy grants. Nasasra is the author of The Naqab Bedouins: A Century of Politics and Resistance, Columbia University Press. He also is coeditor of The Naqab Bedouin and Colonialism: New Perspectives (2015). He also published a number of papers on the Islamic movement and Jerusalem, and the awqaf schools in East Jerusalem. As part of his recent project with the Council for British Research in the Levant, Nasasra also examined the impact of 20 years of the Oslo framework on the Israelis and the Palestinians, looking at what the agreements and negotiations, economic protocols, and international donors have and have not achieved.
AUDIT CONTROL COMMITTEE
Emad Jabarin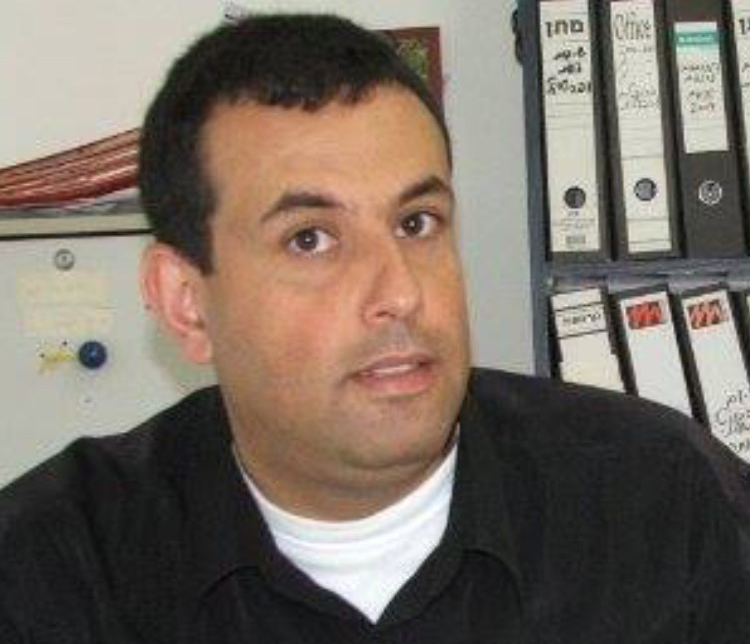 Emad holds a BA in social work from Haifa University and a master's degree in organizational management and consulting from Tel Aviv University. He has worked as a social worker in the welfare department at Umm al-Fahem municipality since 1994. Jabareen is a founder and director of Bisan – Institute for Marketing and Strategic Research, one of the leading institutes in its field in Arab society. He is also a social activist involved in initiatives to enhance the capacity of disadvantaged groups among Palestinian society in Israel to realize their rights and potential. He joined Adalah in 2017 and became a member of the audit control committee in January 2018.
Moayad Miari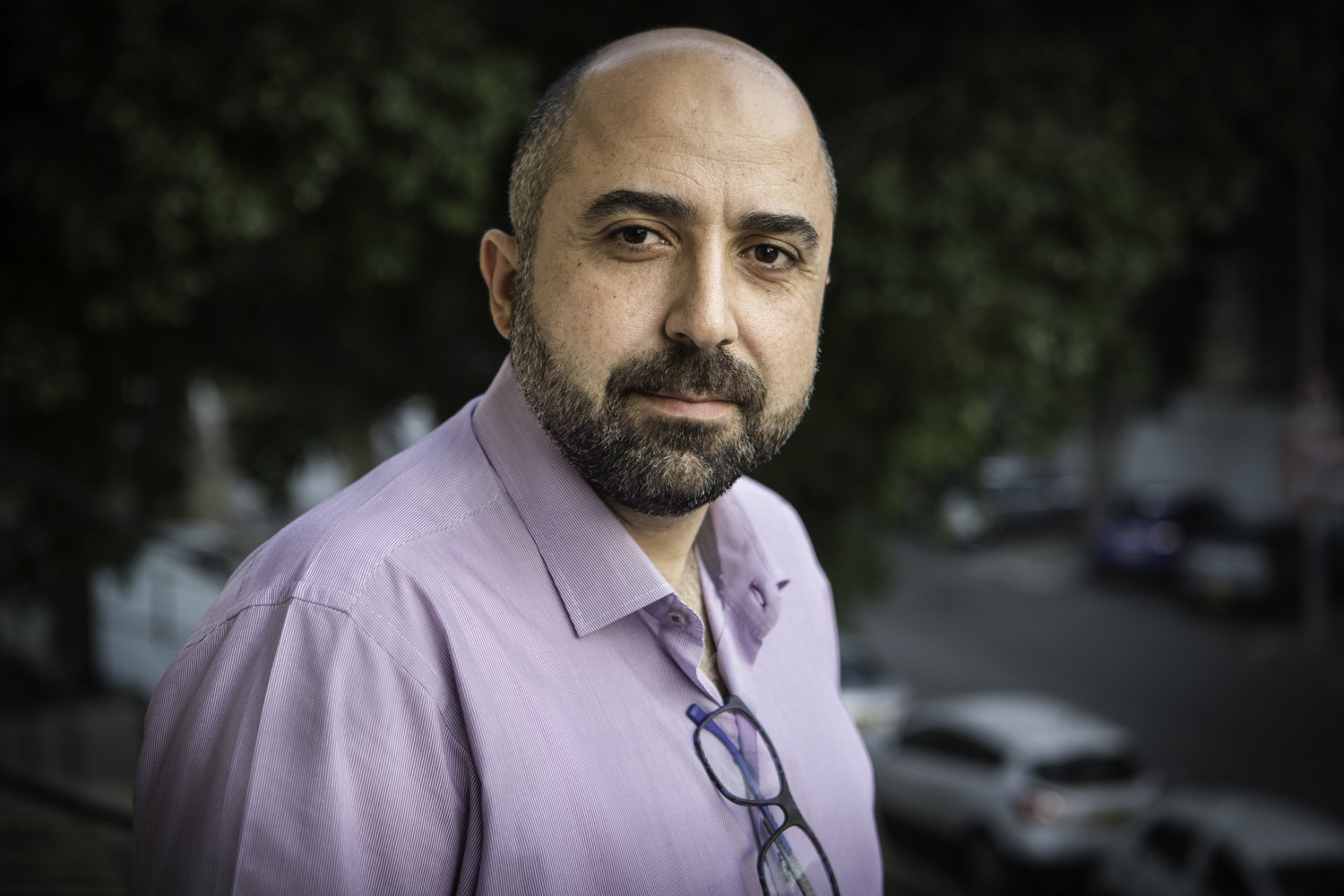 Moayad Miari works as an independent attorney and has managed a private law firm since 2004. He is a graduate of Tel Aviv University law school's L.L.B program (2002) and L.L.M program (2013). Moayad was a student activist and served as chairman of the Arab students union at Tel Aviv University in 2000-2001. He later continued working as a social activist and served in a variety of roles in NGOs and human rights organizations in Jerusalem. Moayad began his professional career as a legal intern at Adalah and, upon passing the Israeli bar exam, continued to work in the private legal sector focusing on tort and human rights law. For years, Moayad took on cases dealing with human rights violations committed by Israeli police and military forces, working with a variety of human rights organizations both within Israel and in the Occupied Territory, and had very important achievements in this regard. In addition, Moayad represents not only private clients but also various organization and NGOs, hospitals, and Palestinian and Israeli insurance companies. He was elected to Adalah's Audit Control Committee in 2018.