Job Vacancy: Fundraising & International Advocacy Coordinator for Adalah
Deadline to apply: 15 November 2017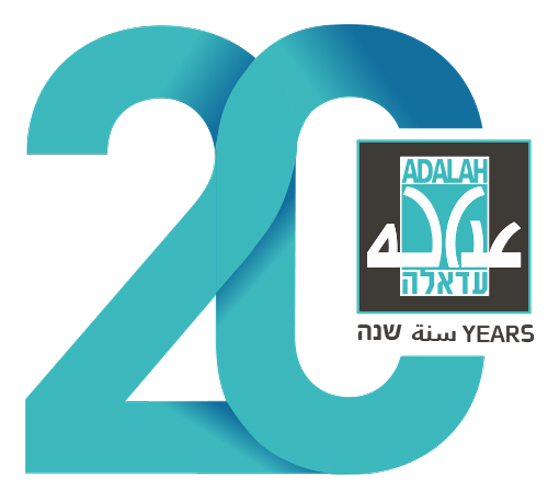 Adalah is seeking a
Fundraising & International Advocacy Coordinator
Location: Haifa, Israel
Deadline to apply: 15 November 2017
Adalah invites candidates to apply for the position of Fundraising and International Advocacy Coordinator. Adalah ("Justice" in Arabic) is an independent human rights organization and legal center. Established in November 1996, Adalah promotes human rights in Israel in general, and the rights of Palestinian citizens of Israel, in particular. Further, Adalah defends the human rights of all individuals subject to the jurisdiction of the State of Israel (e.g. Palestinian residents of the OPT).
Job Description
Writing fundraising materials: grant proposals, activity reports
Researching donor possibilities and maintaining relationships with donors
Assisting in Adalah's international advocacy by preparing reports for UN, EU, and US bodies, and organizing briefings and tours for diplomats, international journalists and visiting delegations.
Qualifications
Excellent, native-level writing and presentation skills in English; Hebrew and/or Arabic language skills very useful
BA/MA in Middle East, law, communications, business management or similar degree;
Minimum of one year of grant proposal writing, fundraising or similar experience, including monitoring and evaluation
Strong organizational skills, attention to detail, and ability to work under tight deadlines
Knowledge of and commitment to human rights, as well as the goals and mandate of Adalah
Capacity to represent Adalah to a range of English-speaking audiences; ability to travel.
Computer proficiency, including Word, Excel, Powerpoint
This full-time position is based in Adalah's office in Haifa. Start date is immediate. Must have Israeli citizenship, residency, or work permit.
Please send CV and letter of interest in English to jobs@adalah.org (Subject line: Application for Fundraising/International Advocacy Coordinator Position). Interviews will be held in November.