Adalah General Assembly approves annual financial report, elects new Board and Control Committee members
General Assembly members also discuss optimal approaches for challenging the "Jewish Nation State" bill.
Adalah's General Assembly held its annual meeting on 24 January 2018 to review and approve its annual budget and to elect a new Board chair and members.
The General Assembly also discussed the "Jewish Nation State" bill and the manner in which Adalah – The Legal Center for Arab Minority Rights in Israel intends to oppose the bill.
University of Haifa history professor Mahmoud Yazbak was elected as the new chairman of the Board of Directors and Dr. Hala Khoury-Bisharat and Dr. Mansour Nasasra were elected as new board members. Khoury-Bisharat is a lecturer in criminal procedure, evidence, public international law, and international criminal law at Carmel Academic Centre in Haifa and Nasasra is a lecturer in political science and government at Ben-Gurion University of the Negev.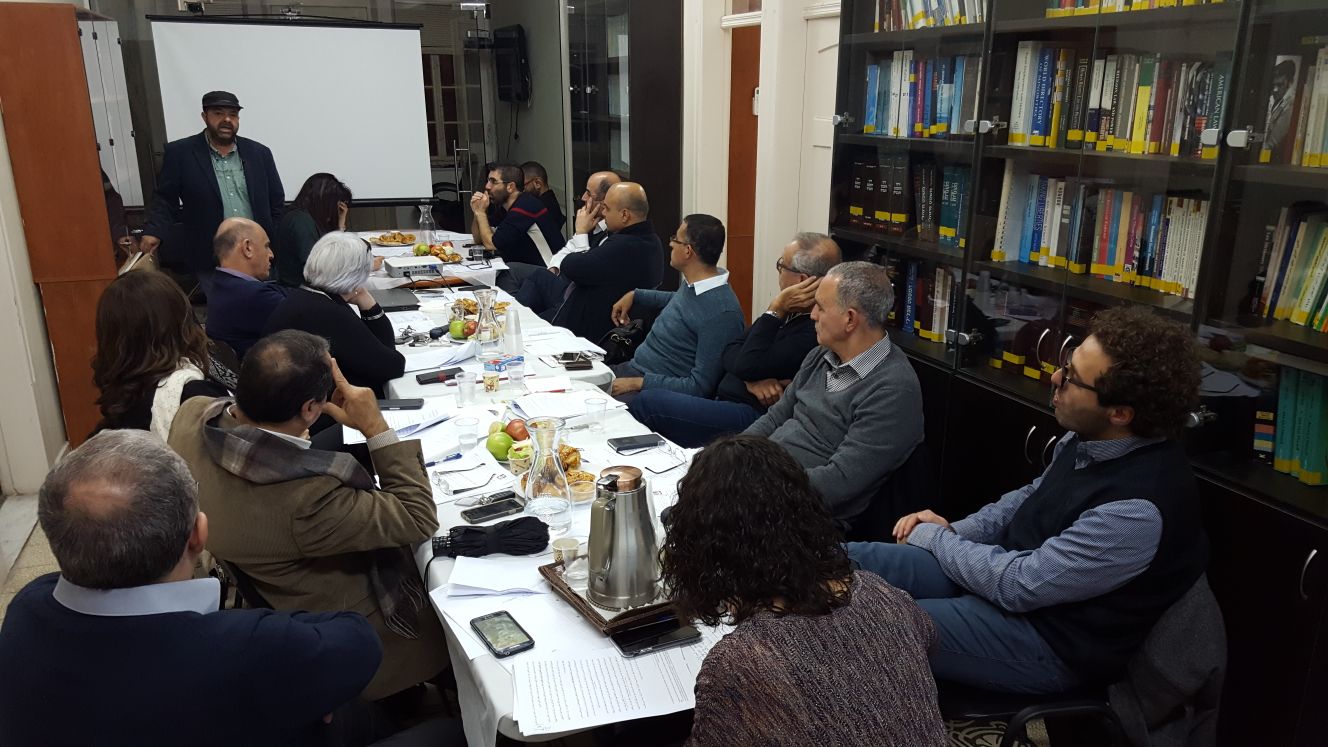 Adalah General Director Hassan Jabareen speaks to the General Assembly in Haifa on 24 January 2018.
The new members will replace outgoing Board chairman attorney Hussein Abu Hussein, journalist Odeh Bisharat, and attorney Salma Wakim.
Attorney Muaid Mi'ari, who has a private law firm in Jerusalem specializing in tort and human rights law, and Imad Jabareen, a social worker and director of the Siyan Center in Umm el-Fahem, joined Adalah's Control Committee.
Attorney Hussein, who served on the Board from 2012 and as chairman from 2014, said:
"During my term as chairman, we confronted complex challenges to human rights such as the demolition of Umm al-Hiran and the killing of village resident Ya'akub Abu Al-Qi'an; Israel's refusal to return the bodies of deceased Palestinians to their families in Israel and in the Occupied Territory; the Kaminitz Law, which authorizes the demolition of homes in Arab towns; and a slew of anti-democratic legislation including the Muezzin Law, the Nakba Law, the NGO Law, the BDS Law, and the Admissions Committee Law. I want to thank Adalah's staff and board of directors for their professional and dedicated work. I am certain that Adalah will continue to do the very best to fight human rights violations and on behalf of justice and equality."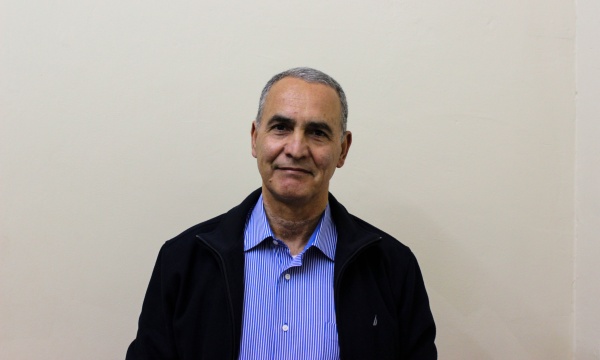 Incoming board chairman Prof. Mahmoud Yazbek said:
"I thank Adalah's Board members for the trust you have placed in me as I take on this new role. I hope that Adalah's Board – in cooperation with the staff and the general director – will succeed to preserve Adalah's leading role in the issues that concern the Arab public, in particular the challenges presented to us by Israeli policies that infringe our rights as a national minority. Our goal is to build a better future for ourselves and for all those who respect our way of life, under the umbrella of human rights which continues to guide our work."
Adalah General Director attorney Hassan Jabareen said:
"On behalf of the staff, I want to thank Chairman Hussein, Mr. Odeh Bisharat, and Attorney Salma Wakim for their significant service on Adalah's Board. Our Board members have contributed so much of their own experience, displayed readiness to work with us in extraordinary situations, and did all this on a voluntary basis with a sense of dedication to the public and to Adalah's goals."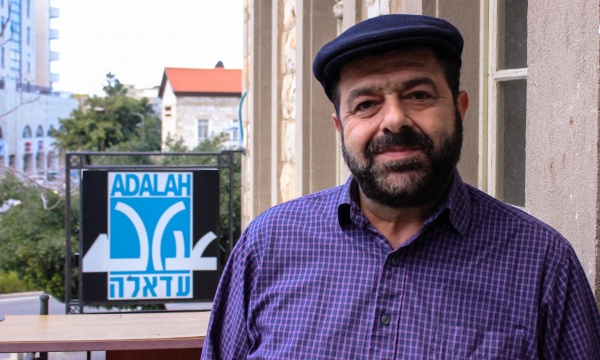 Read more: