Israeli city takes aim at surrounding Arab communities, bans non-residents from public park
Adalah attorney and her infant son banned from entering public park in Afula after security guard determines they are from Arab city of Nazareth; Adalah takes legal action.
Last night, Adalah – The Legal Center for Arab Minority Rights in Israel initiated legal action after Afula, a northern Israeli city, banned the entry of non-residents into a public park, a move aimed primarily to block residents of nearby Arab communities from making use of the sprawling facility.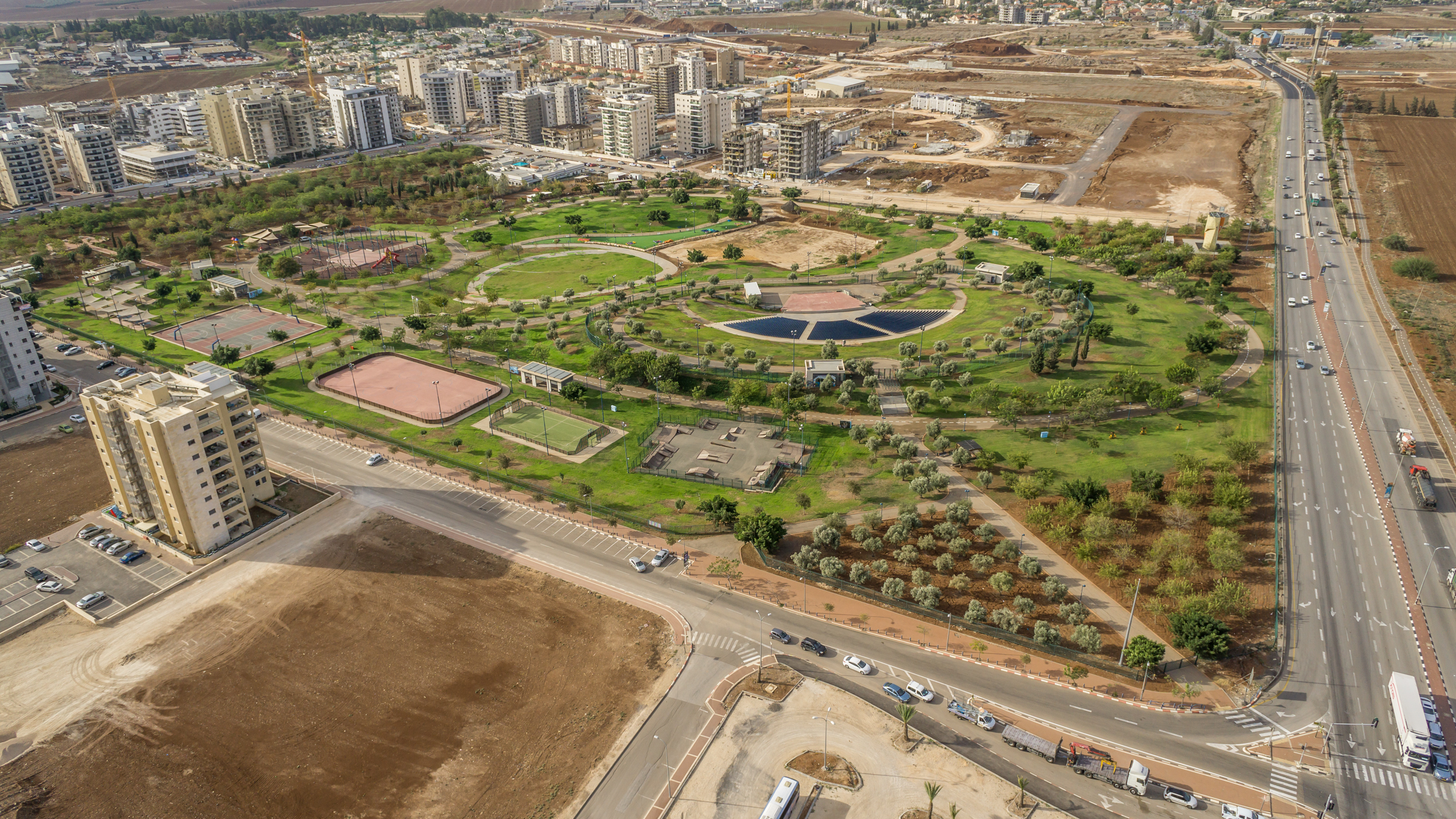 An aerial view of the Afula park. (Photo: Afula Municipality)
The Afula municipality's ban was issued following an explicit election promise made by Afula Mayor Avi Elkabetz to act against what he deigned the "conquest of the park" by residents of surrounding Arab communities. He called on the city's Jewish residents to "proudly hoist Israeli flags throughout the park and play music in Hebrew".
The city's ban was made public just several days after Elkabetz took part in a protest against the sale of a home in the city to Palestinian citizens of Israel and after newly-elected city council members were sworn in pledging to act to preserve the city's Jewish character.
Adalah Attorneys Fady Khoury and Sari Arraf submitted an administrative petition to the Nazareth District Court last night 1 July 2019, demanding the court rule as null and void the Afula municipality's ban on the entry of non-residents to the public park.
Adalah also asked for an injunction that prohibits the implementation of the decision.
Immediately after the municipality announced the ban on 26 June 2019, Adalah wrote to Elkabetz and the Israeli attorney general to overturn it before the start of the summer holiday.
Adalah attorney banned from Afula park
On Monday morning, Adalah Attorney Nareman Shehadeh-Zoabi and her infant son arrived at the park and found a new large sign at the entrance reading: "The park is open … to Afula residents only".
Upon learning that they are from the nearby Arab city of Nazareth, a security guard posted at the park entrance forbade them from entering. The guard informed Shehadeh-Zoabi that the directive forbidding the entry of non-residents was issued to park guards just one day prior.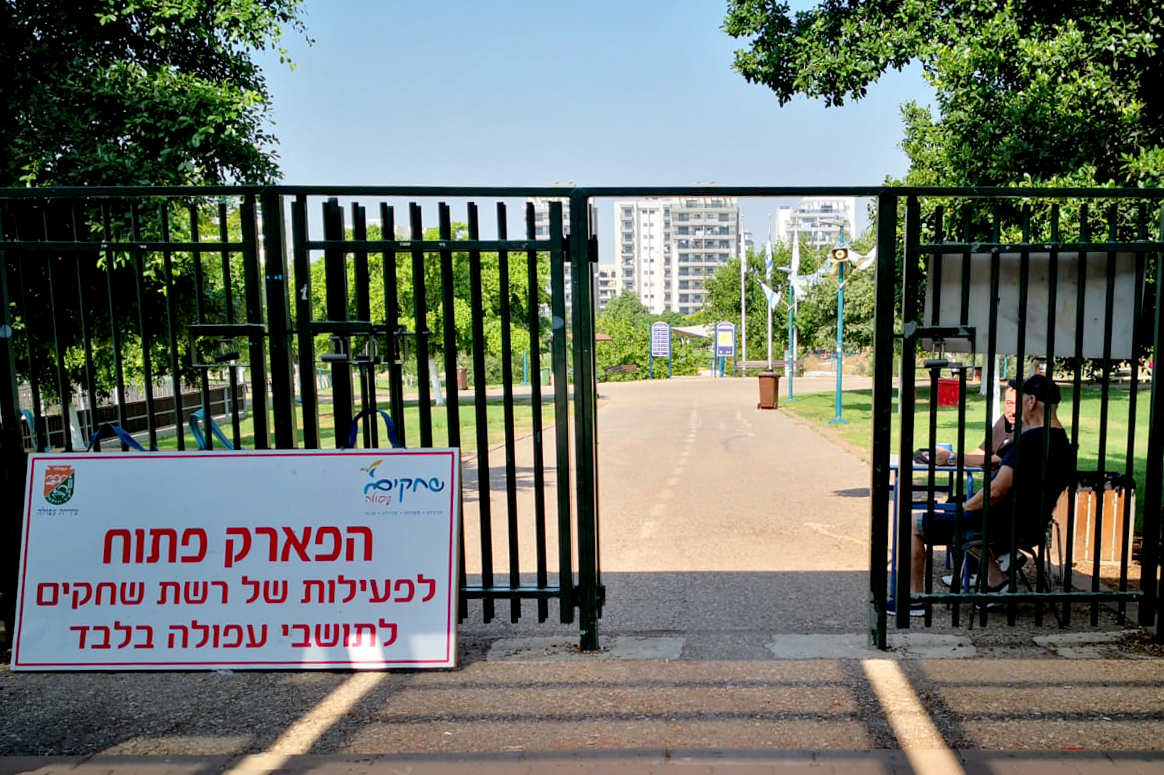 The entrance to the Afula park as seen on Monday, 1 July 2019. (Photo: Nareman Shehadeh-Zoabi/Adalah)
Adalah Attorney Nareman Shehadeh-Zoabi described the scene:
"I felt deeply humiliated by the situation. Jewish residents freely walked past me into the very park that I so often enjoyed with my son while I was prevented from entering and forced to leave – simply because I am from the Arab city of Nazareth".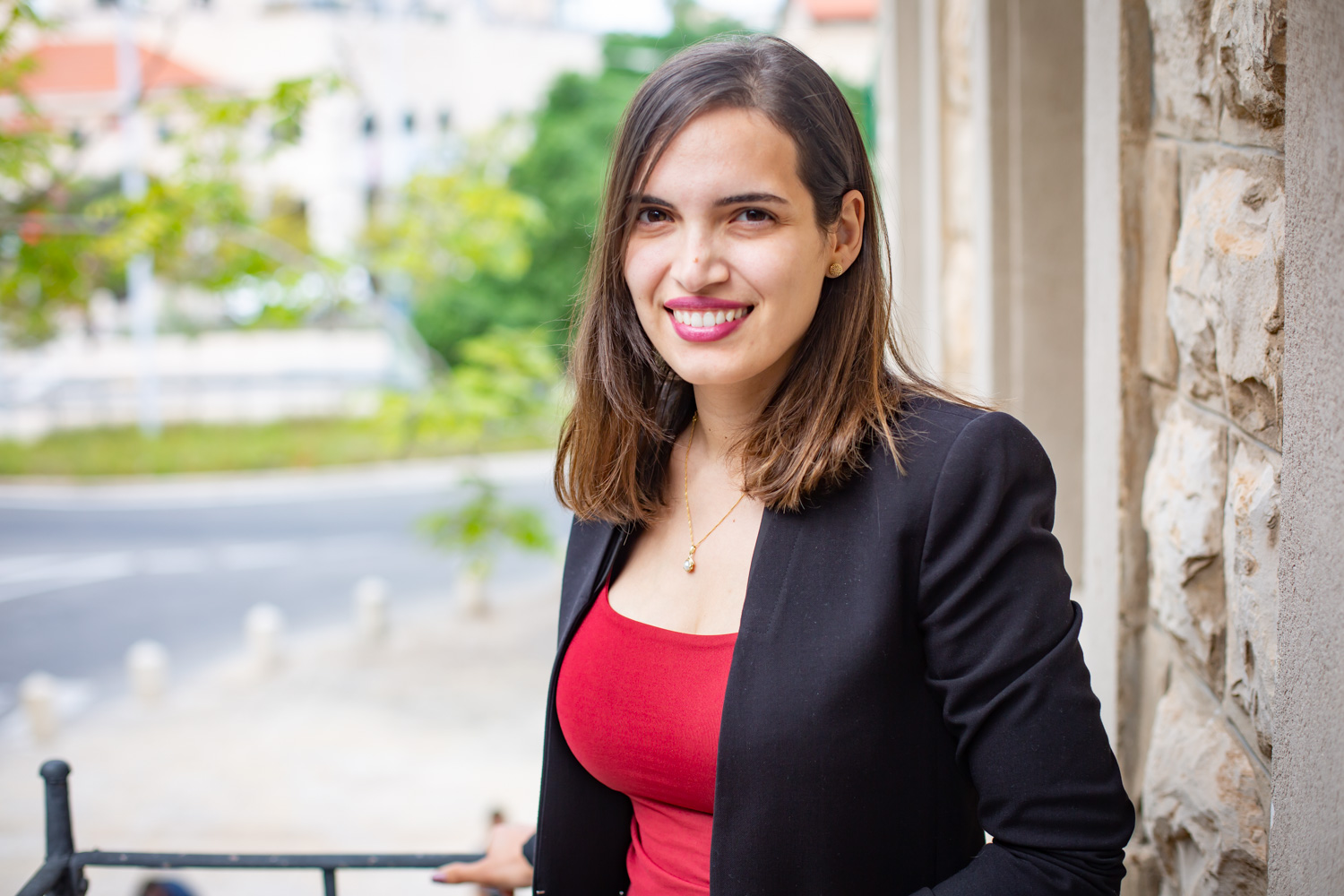 Adalah argued in the petition that the Afula municipality's ban has no legal validity, and that municipal authorities in Israel are not allowed to close public parks to non-residents or to prevent their entry.
Israel's Municipalities Ordinance provides that cities are not authorized to collect entrance fees for a public park – even from non-residents. Therefore, they are certainly not authorized to block the entry of outside visitors altogether. Afula's ban also violates the provisions of Israel's Prohibition of Discrimination in Products, Services, and Entry to Places of Entertainment and Public Places Law, 2000, which prohibits discrimination on the grounds of national or ethnic belonging.
The Afula ban, which violates Arab citizens' constitutional right to equality, is racist and discriminatory.
Adalah comments on Afula's park ban:
"Restricting entrance to Afula's public park is just one symptom of a worrisome growing trend of physical segregation backed by Israel's Jewish Nation-State Law. An Israeli city sets its own racial guidelines and closes its gates to Arab citizens. They are not invited to live there or to even make use of its public parks and facilities. But Afula is not entitled to determine who can and cannot make use of public resources that belong to all citizens".
Case Citation: Administrative Petition 3161-07-19 Nareman Shehadeh-Zoabi v. The Mayor of Afula Municipality (Nazareth District Court)
CLICK HERE to read the petition [Hebrew]
Read more: