Families Interrupted
Page: 1 Of 1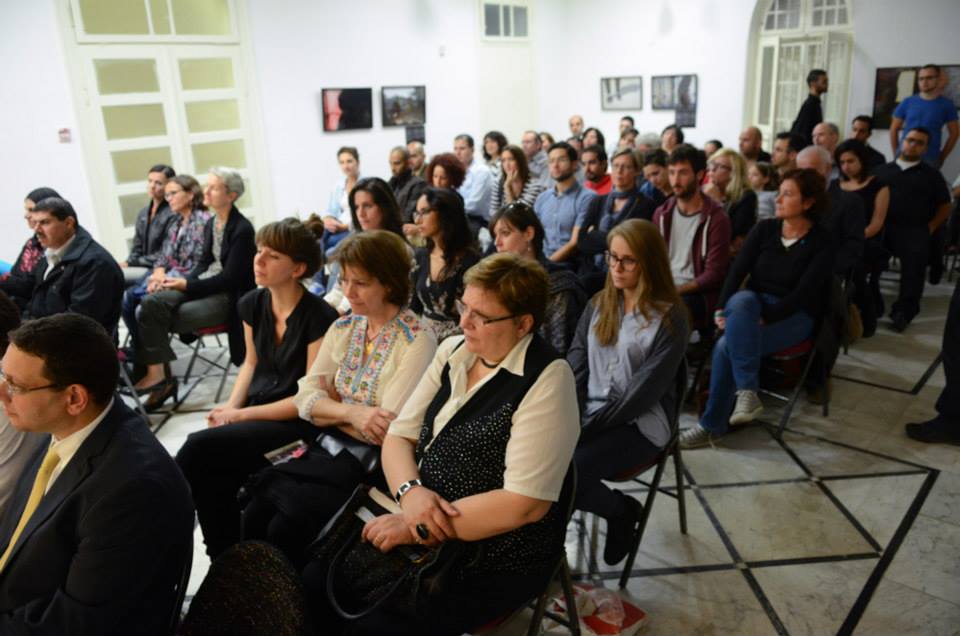 2013-11-04
Dozens of visitors attended the opening of photography exhibition 'Families Interrupted' in Jerusalem on Wednesday 23 October 2013. The event was held at the Dar Issaf Nashashibi for culture,...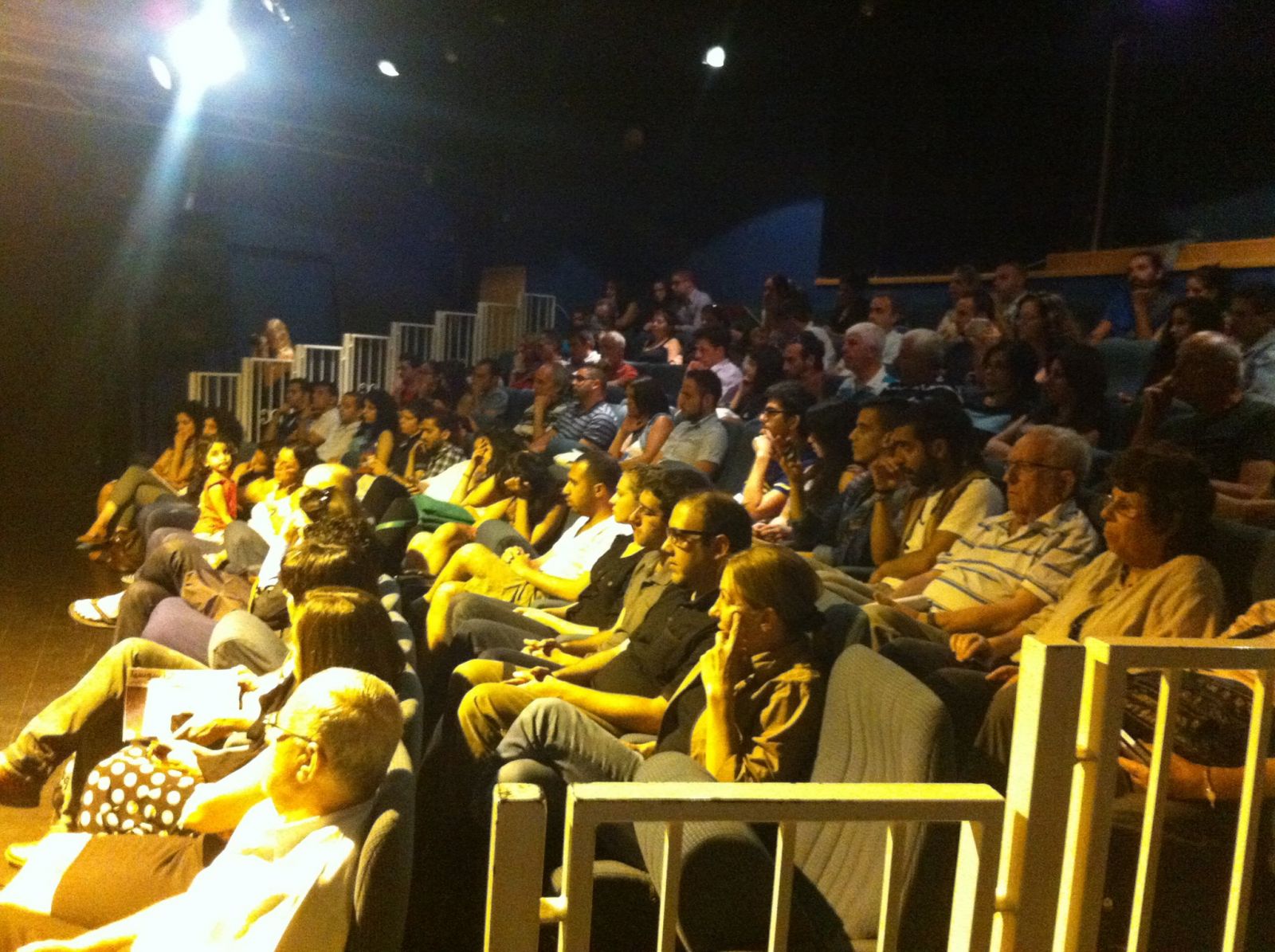 2013-06-07
Visitors packed the Al-Midan Theater in Haifa on 6 June 2013 for the "Families Interrupted" event organized by Adalah, in cooperation with Kayan Feminist Organization and Isha l'Isha, against...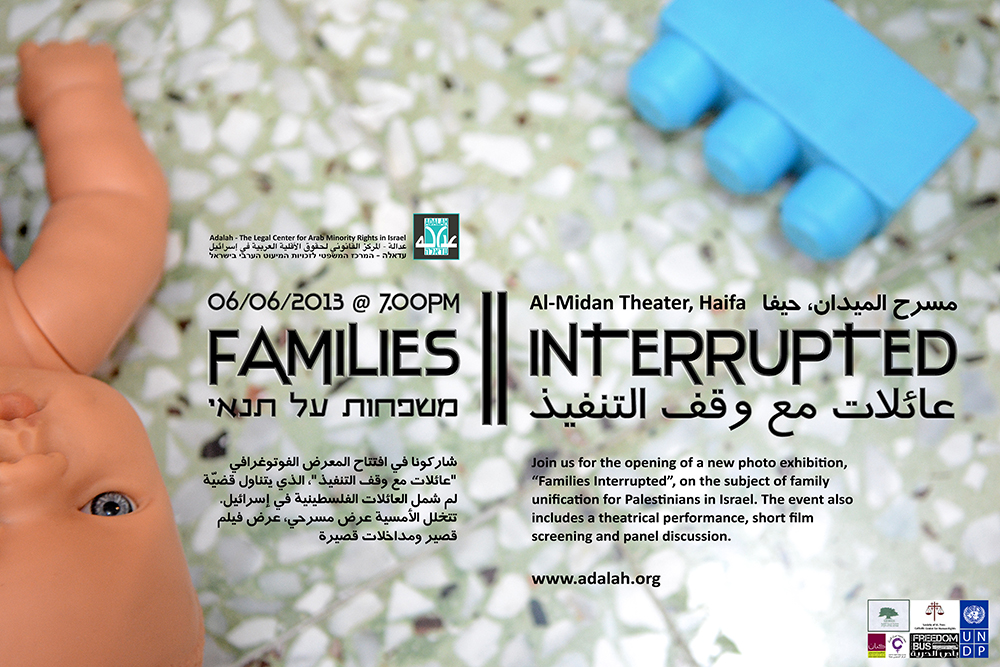 Through a series of anonymous portraits, this exhibition captures the reality of the many thousands of Palestinian families who are forced to live in the shadows by the Israeli Citizenship Law.