Arab towns to receive NIS 200 million to mitigate severe COVID-19 financial damages
Significant increase in Israeli state funds comes in wake of Adalah petition demanding equitable budgets for Arab municipalities; gov't originally allocated just 1.7% of aid to Arab local authorities, jeopardizing provision of essential public services in Arab towns.
Arab local authorities secured a NIS 200 million (US $58 million) in government funding on 4 June 2020 to face the harsh economic repercussions of the coronavirus crisis. The achievement followed several actions taken by Arab mayors and Adalah – The Legal Center for Arab Minority Rights in Israel, which included petitioning the Israeli Supreme Court.
Adalah filed the petition on behalf of the National Committee of the Heads of Arab Local Authorities in Israel on 10 May 2020 after Arab municipalities were slated to receive just 1.7% of aid provided to all municipalities nationwide, while Arab citizens comprise 20% of the population. On 7 April 2020 the Knesset amended a law to approve allocation of emergency funds during the covid-19 crisis, but the government decided to provide aid for the loss of commercial municipal taxes without considering the loss of residential taxes, resulting in discrimination against Arab municipalities. While Arab mayors went on strike to protest the discriminatory policy, Adalah petitioned the Supreme Court on behalf of Arab local authorities against it.
Adalah filed the petition against Israeli Prime Minister Benjamin Netanyahu, the Interior, Finance, and Environment ministries, and the Center for Local Government, demanding that equal criteria be set for distribution of financial aid to local authorities taking into account the economic damage incurred to the Arab community due to the coronavirus crisis. Adalah argued that the government's policy would lead to severe economic harm and to a potential financial collapse of Arab towns, jeopardizing the provision of essential public services.
Following Adalah's petition, officials from the Ministries of Interior and Finance held talks with the National Committee, and throughout this process, Adalah continued to provide the latter with legal advice. Ultimately, the Knesset Finance committee agreed to increase budgets to Arab towns to an amount almost equivalent to that demanded in the petition.
In response, the National Committee of the Heads of Arab Local Authorities in Israel stressed that this achievement was the outcome of a series of moves the National Committee has undertaken to protest the government's decision, including the sit-in and the general strike of the Arab mayors, as well as the Supreme Court petition. Referring to it as an important milestone, the National Committee considered this accomplishment to be a right of Arab local authorities and Arab community, noting that the struggle to attain full rights for Arab citizens is still ongoing, will be long and will take various forms.
Attorney Sawsan Zaher, Adalah Deputy General Director, who filed the petition, commented on the agreement: "The joint efforts between the National Committee of the Heads of Arab Local Authorities in Israel and Adalah has made possible to obtain these funds. Reaching an agreement is obviously important, but it is paramount to oversee the process of the budgets' transfer with the relevant ministries until it has been completed. It is clear that our arguments in the petition were well founded and legally supported, and therefore the various ministries requested to reach an agreement outside of the courtroom. We will continue to work with Arab mayors to realize all rights for Arab citizens, whether on state budgets or other issues."
Case Citation: HCJ 2936/20, The National Committee of the Heads of Arab Local Authorites v. The Prime Minister, et. al (case pending)
CLICK HERE to read the petition [Hebrew]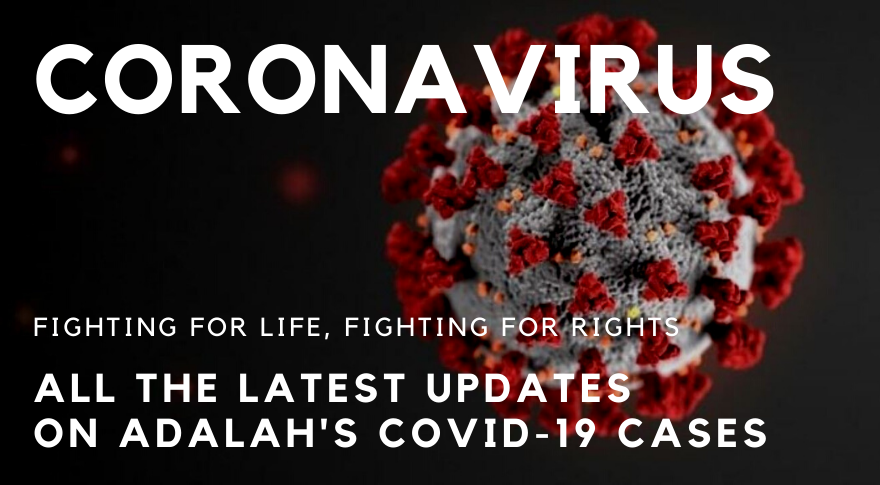 Read more: