COVID-19 | Latest updates on Adalah's coronavirus legal work
Up-to-the-minute updates on Adalah's legal work defending human rights as the world battles the coronavirus pandemic.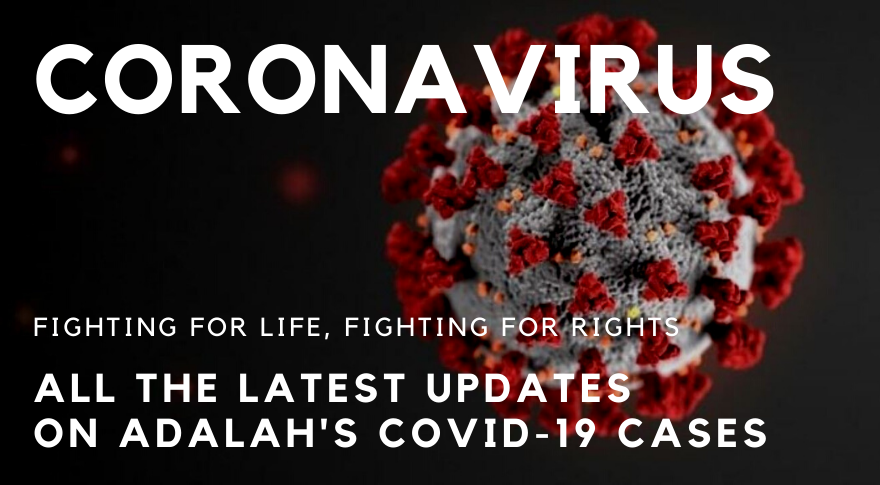 على هذه الأرض ما يستحق الحياة.
We have on this earth what makes life worth living.
~ Mahmoud Darwish
With the start of the battle against the spread of coronavirus, Adalah moved to emergency footing to monitor for potential human rights violations and to take legal action when necessary in order to defend the rights of Palestinian citizens of Israel and Palestinians in the OPT during this crisis.
On this page, we provide breaking updates on all our legal work defending human rights during this global pandemic, as well as a link to our full press releases relating to COVID-19 legal action (see bottom of page).


Read more: