Israel's sharing of personal data of citizens not yet vaccinated for COVID-19 violates constitutional right to privacy
Adalah demands repeal of amendment allowing health minister to report identities of people who have not yet been vaccinated or received second shot to local and national authorities.
Adalah – The Legal Center for Arab Minority Rights in Israel sent a letter to senior Israeli officials on 25 February 2021 demanding they block the health minister from transferring personal information regarding the identities of residents who have not been vaccinated or have yet to receive their second COVID-19 shot to other local and national Israeli government bodies.
Adalah attorneys Wesam Sharaf and Sawsan Zaher sent the letter to Israeli Health Minister Yuli Edelstein, Attorney General Avichai Mandelblit, and Knesset Speaker Yariv Levin, demanding they repeal Public Health Ordinance Amendment Law #36, or move to ensure that it is not implemented.
The amendment authorizes Israel's health minister to pass on information about those who have not been vaccinated against COVID-19 or who have not yet received their second dose of the vaccine to their relevant local municipal authorities or to the national education and welfare ministries.
Adalah argued that this transfer of personal information violates the constitutional right to privacy and that this power granted to the health minister should therefore be revoked.
In the letter, Adalah stressed that the law violates the right to privacy and personal autonomy as enshrined in the Patient Rights Law, in Israel's Basic Law: Human Dignity and Liberty, as well as recent Israeli Supreme Court rulings relating to the Shin Bet surveillance program and the ban on bringing unleavened foods into hospitals during Passover.
Adalah attorneys Sharaf and Zaher further argued that the amendment does not meet the test of proportionality and that the law was legislated in a rapid procedure that did not allow for the in-depth consideration required in cases involving the suspension of constitutional rights.
Due to relatively low immunization rates in Palestinian Arab communities in Israel, this law is likely to infringe more significantly upon the rights of residents of Arab localities.
CLICK HERE to read the letter [Hebrew]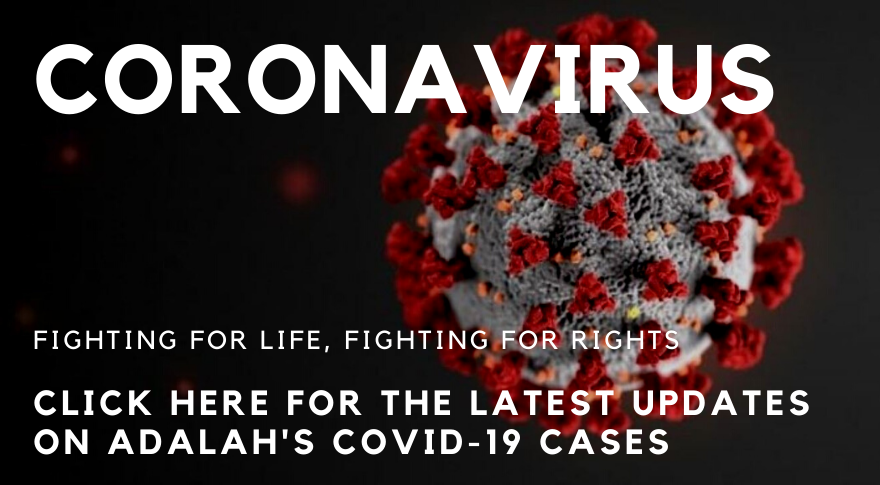 (Photo: CDC)
Read more: