Adalah demands Israel's national emergency medical service provide essential COVID-19 information in Arabic
Magen David Adom's website currently provides only Hebrew and English options; Adalah: Lack of essential public health updates in Arabic constitutes disregard for lives of nearly two million Palestinian citizens and residents.
Adalah – The Legal Center for Arab Minority Rights in Israel sent a letter to Magen David Adom (MDA) – Israel's national emergency ambulance service – and to the Israeli Health Ministry on 8 October 2020 demanding that they ensure key health information and essential COVID-19 updates are provided in Arabic on the MDA website as soon as possible.
Currently, MDA's website provides only Hebrew and English language options. Although Palestinian citizens and residents of Israel constitute over 20 percent of the country's population, the website is not available in Arabic.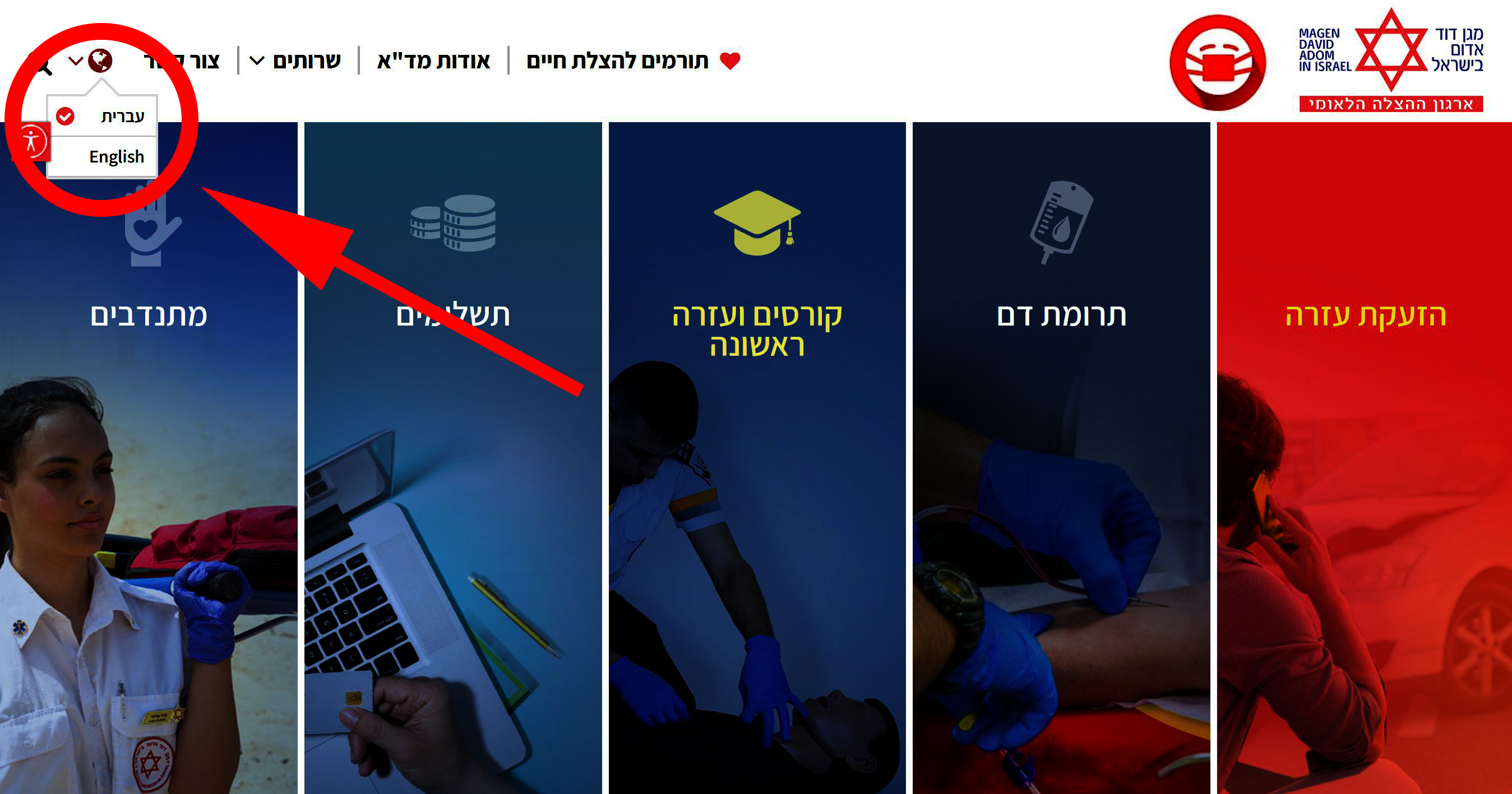 A screenshot of the homepage of Magen David Adom's official website indicates it is available to visitors only in Hebrew and English.
In her letter to Israeli Health Ministry Director General Professor Hezi Levi and to MDA Director General Eli Bin, Adalah Attorney Aiah Haj Odeh noted that Section 3 of Israel's Magen David Adom Law (1950) defines MDA's role as providing emergency medical care for "all residents".
MDA plays a central and most essential role as Israeli authorities and citizens and residents contend with the COVID-19 pandemic. MDA is charged with conducting coronavirus testing, transferring patients from their homes to hospitals, and providing – via its official website – vital information on how to treat and cope with the virus and its impact.
Palestinian Arab citizens and residents of Israel are unable to get information in Arabic from the official website, including the "Corona Trustees" section recently launched by MDA, which is intended "to call on the public to learn how the virus works and how to halt the spread of infection amongst family, friends, colleagues, classmates, and more." The website also provides means for contacting MDA via Whatsapp in order to receive emergency medical care.
The fact that such critical information does not exist in Arabic leaves Palestinian citizens and residents of Israel ill-equipped to deal with the COVID-19 virus. This violates their right to health equality and is liable to result in life-threatening situations.
Adalah Attorney Aiah Haj Odeh wrote in the letter:
"[MDA] has a duty to make health services equally accessible to all its residents. The lack of information in Arabic on the official MDA website therefore constitutes a blatant violation of the right of Arabic-speaking speakers to equality, and even constitutes a disregard for the lives of the country's nearly two million Arab citizens."
CLICK HERE to read the letter [Hebrew]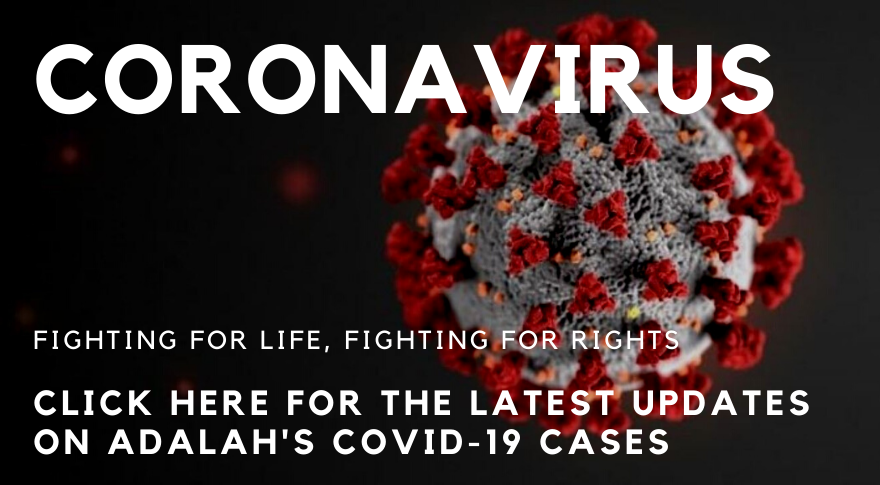 Read more: