Adalah, ACRI demand Natseret Illit Municipality post public signs in Arabic
Municipality has failed to implement 2002 Israeli Supreme Court decision that all public signage must appear in Arabic in addition to Hebrew.
The Association for Civil Rights in Israel (ACRI) and Adalah sent a legal intervention to the mayor of the mixed Arab-Jewish city of Natseret Illit (Upper Nazareth), Shimon Gapso, on 7 April 2016, demanding that the municipality implement an Israeli Supreme Court decision from 2002, which obliges the municipality to post all public signage and directions in Arabic (in addition to Hebrew). The Supreme Court's decision also applies to the other mixed cities of Tel Aviv-Yaffa (Jaffa), Led (Lod) and Al-Ramleh (Ramla).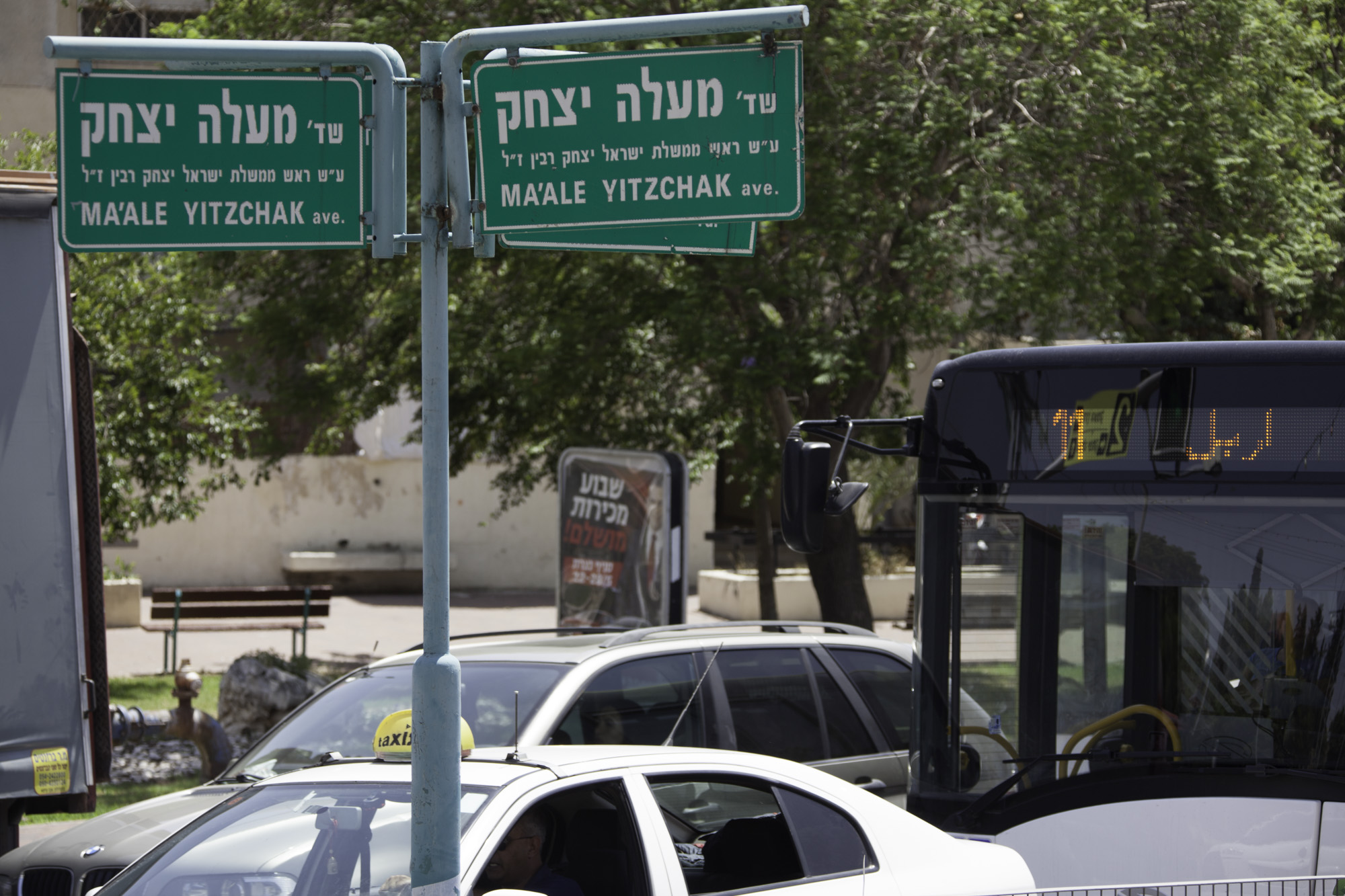 Street signs in Natseret Illit (Photo by Mati Milstein)
On 9 March 2014, the Natseret Illit Municipality informed ACRI and Adalah that it had fulfilled the court's decision and added Arabic lettering to public and directional signage in the city. However, a survey of the signs in Natseret Illit revealed that years after the court's decision, the municipality had, in fact, still not added the Arabic language to all street signs and signs at junctions, or all signs in public institutions or public parks, as stipulated by the court.
The organizations argued in the new letter to the Mayor that the continued delays, even after a follow-up court hearing during which it again committed to implement the court's decision, indicated a complete contempt of court. Its failure also goes beyond contempt and violates the basic rights of Arab citizens of the state: Arabic is not only the mother tongue of a large number of the residents of Natseret Illit but is also an official language. It is a daily and unjustifiable violation of basic human rights that could have been easily resolved long ago. ACRI and Adalah therefore demanded that the Natseret Illit municipality implement the decision immediately and inform them of a deadline for the completion of all the necessary work.
Adalah Attorney Sawsan Zaher commented that, "The failure of the Natseret Illit Municipality to implement the court's decision to date reveals its contempt for the Arab population of the city and violates their rights to dignity and equality. This is not an isolated incident, but part of a series of discriminatory actions by the municipality, such as its refusal to open an Arabic-language school in the city and its rejection of our request to ensure fair representation for Arab citizens among municipal employees."
ACRI Attorney Shada Aamer stated that, "The status of the Arabic language, as an official state language by law, supersedes any person's will and any party political considerations. Every public body is required to deal with the Arabic language on the basis of total equality, and not in a selective or calculated manner. The court's decision applies to all the mixed cities and leaves no scope for ambiguity or misinterpretation. We will continue to pressure the Natseret Illit Municipality to fulfill the court's decision to add Arabic lettering to all public signs without further delay."
Related Documents:
Read more: