Before disaster strikes: Adalah submits urgent Israeli Supreme Court petition demanding immediate access to coronavirus testing, bolstered ambulance services in Bedouin villages
Israel's failure to allocate resources for coronavirus testing and emergency medical services in unrecognized Bedouin villages poses danger to tens of thousands of people in Naqab (Negev) desert region.
UPDATE [14 APRIL 2020]: On 14 April 2020, the Israeli Supreme Court dismissed the petition ruling that it did not want to intervene in the allocation of resources. However, two of three justices stated that since the allocation of resources is not clear and dependent on daily developments, the state should consider if circumstances oblige it to provide more tests to Bedouins living along highways 25, 31 and 80 (failing to also note Road 40). Further, the court also wrote that based on the state's response from 5 April, it appears that there are more solutions for Naqab residents.

__________________
Adalah – The Legal Center for Arab Minority Rights in Israel filed an urgent petition to the Israeli Supreme Court today, 1 April 2020, calling on Israeli authorities to immediately address the needs of Palestinian Bedouin communities the Naqab (Negev) region now confronting the threat of the coronavirus by providing testing centers and bolstered emergency ambulance services.
Adalah Attorney Sawsan Zaher filed the petition on behalf of the High Follow-Up Committee for Arab Citizens of Israel, the Arab Doctors Association in the Naqab, the Negev Coexistence Forum for Civil Equality, and the Regional Council for Unrecognized Villages in the Naqab.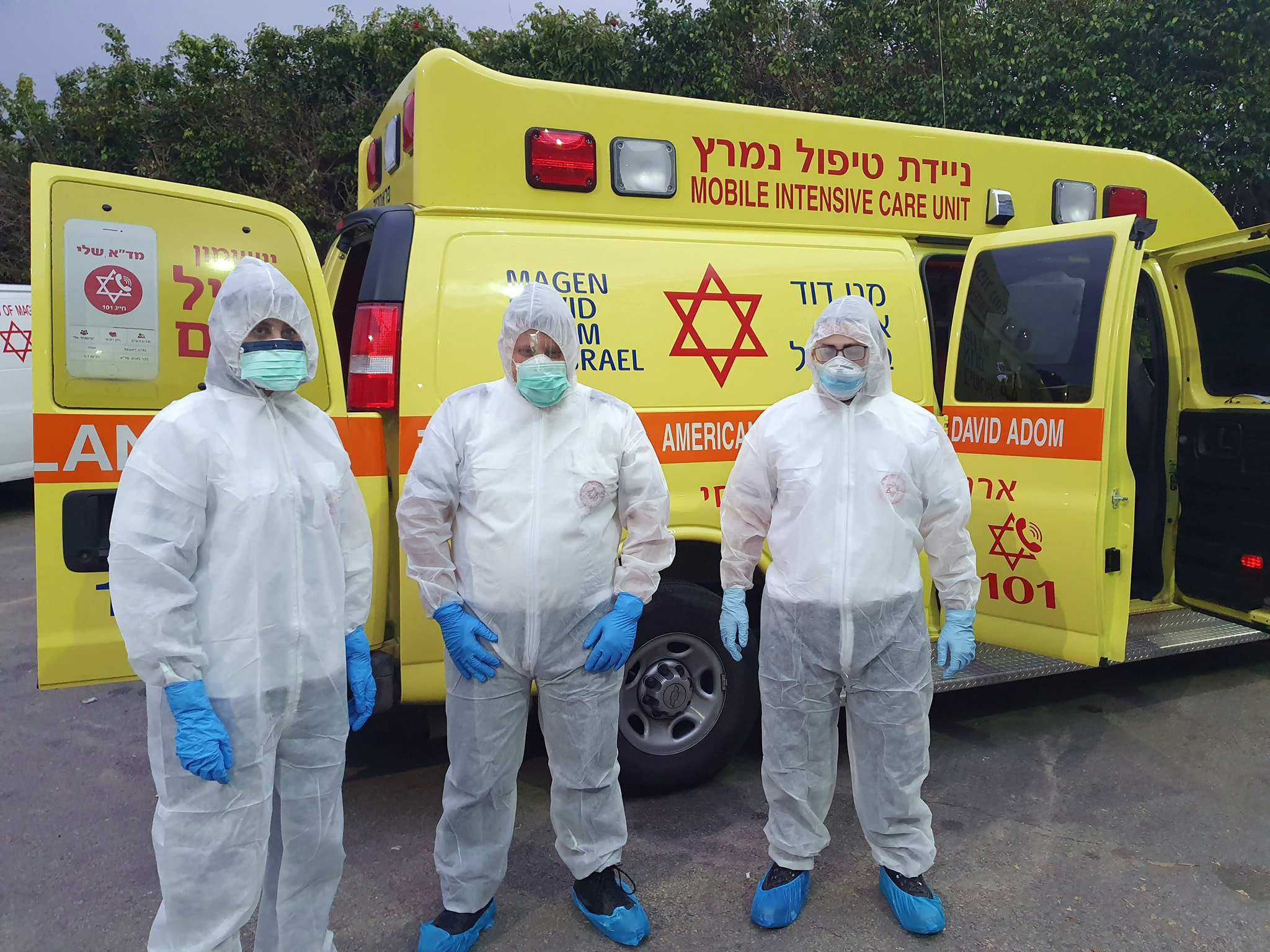 Magen David Adom paramedics preparing to treat coronavirus victims in February 2020. (Photo: Magen David Adom/Facebook)
Adalah submitted the petition in the wake of a series of inquiries by representative bodies and civil society organizations, including the petitioners, that warned that the measures Israel is now taking to combat coronavirus are not being implemented for the Bedouin population.
The organizations demanded a range of measures that include identifying needs and assessing the rate of infection among the Bedouins, providing access to emergency medical services, assisting with preventive measures such as supplying disinfectants and protective gear, and considering the establishment of isolation tents in the villages.
The organizations further stressed that the Israeli Health Ministry's instructions regarding the treatment of individuals displaying coronavirus-associated symptoms cannot be applied because emergency ambulance crews do not enter unrecognized Bedouin villages in order to conduct coronavirus tests.
Israeli authorities failed to respond to the appeals of the civil society organizations.
In view of the grave concern that Israel is not providing sufficient health care solutions for Bedouin residents of the Naqab, Adalah has called on the Supreme Court to order Israeli authorities to employ the following measures:
Establish drive-in coronavirus test sites along key highways near Bedouin villages or, alternatively, provide a mobile test center to serve area residents.
Dispatch additional Magen David Adom emergency medical service ambulances in order to provide essential urgent care for Bedouin residents of the Naqab.
Adalah Attorney Sawsan Zaher commented:
"Israel's failure over decades to provide sufficient health care and other essential basic services to Palestinian Bedouin communities in the Naqab has now devolved into an immediate danger with the rampant spread of the coronavirus. Israel must now take immediate emergency measures – before disaster strikes – to detect individuals with coronavirus in the Bedouin villages and to provide preventive and emergency medical services for these communities."
CLICK HERE to read the petition [Hebrew]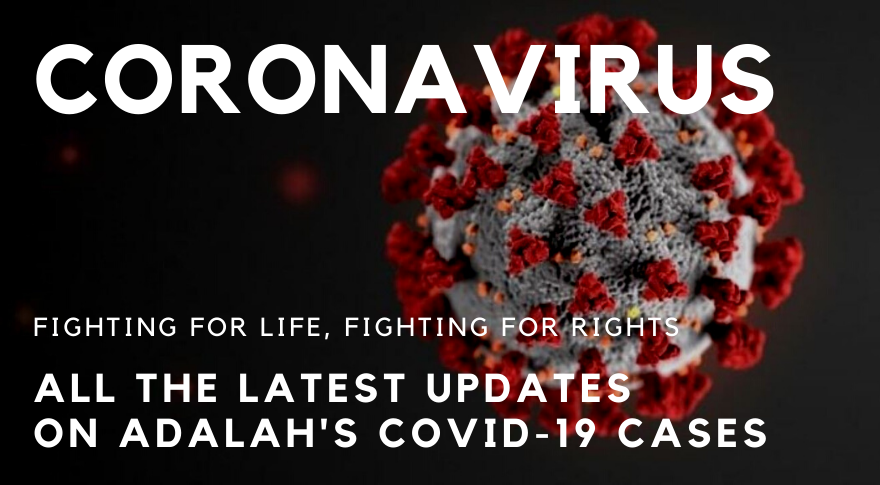 Related Press Releases: