Adalah condemns reported PA killing of Palestinian political activist Nizar Banat, calls for immediate probe
Adalah calls for indictments of all involved Palestinian security personnel; demands establishment of neutral, independent investigation into PA policy of torture and killing.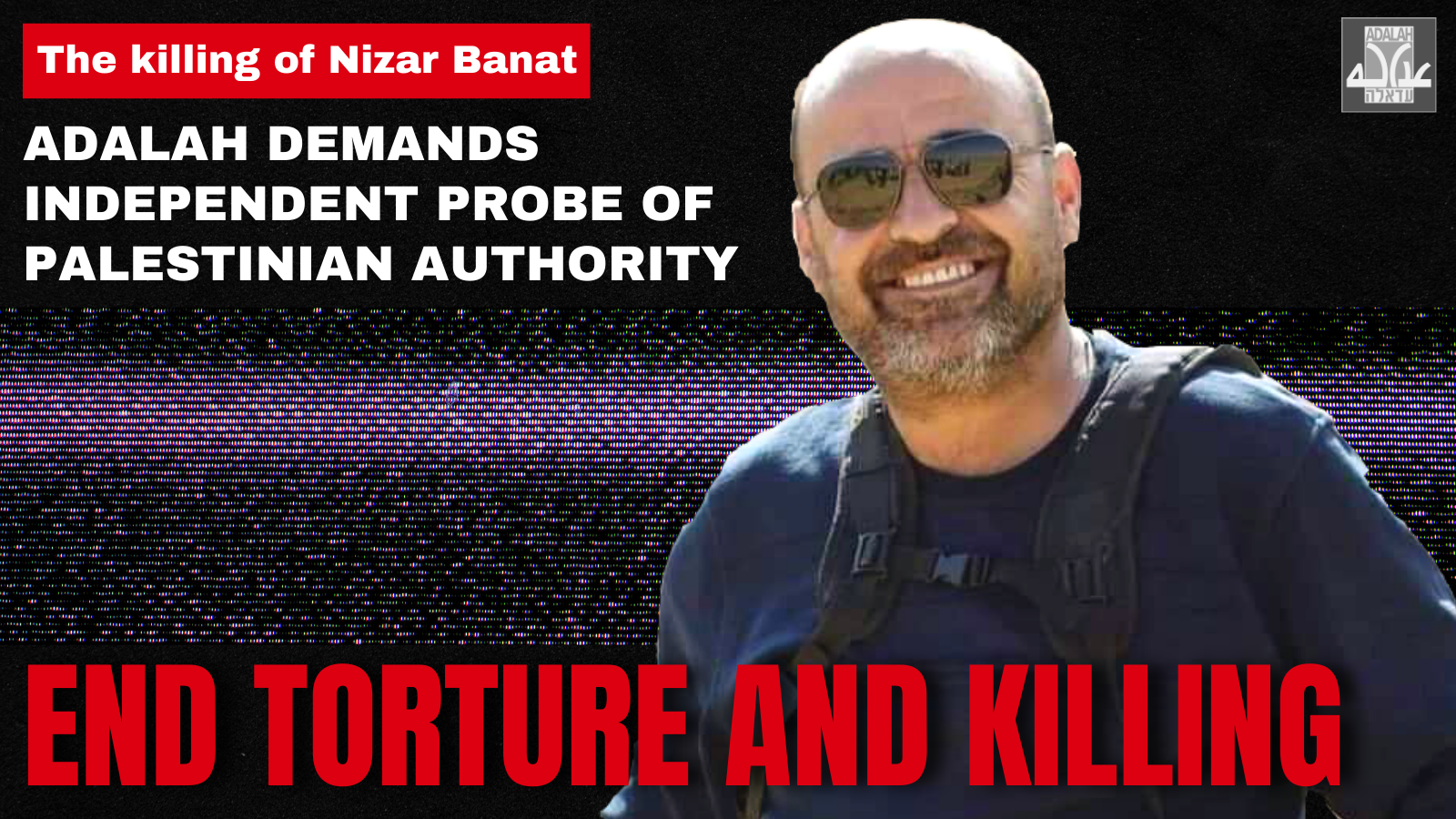 Adalah – The Legal Center for Arab Minority Rights in Israel condemns the reported killing of prominent Palestinian political activist Nizar Banat by Palestinian Authority (PA) security forces, calls for an official independent probe into the PA's policy of torture and killing, and demands legal action against all PA security personnel involved in Banat's death.
Banat, 42, a publicly outspoken critic of the PA, was arrested by PA security forces this past Thursday, 24 June 2021. His family reported that he was beaten to death while in custody in the southern West Bank city of Hebron.
Adalah demands the Palestinian legal system pursue justice, issuing indictments for all members of the PA security forces connected to the killing of Nizar Banat. Adalah further demands accountability, calling for the immediate establishment of an official, professional, neutral, independent investigatory commission to probe the PA's policy of torture and killing.
The State of Palestine is a signatory to human rights treaties since 2014 and a state party to the Rome Statute of the International Criminal Court since 2015, and is therefore obligated to respect and preserve human rights in accordance with these treaties.
Read more: