15 years after October 2000: No police responsible for the killing of 13 Palestinians in Israel have been held accountable
15 years since the events of October 2000, the victims' cries still resonate against those responsible for their deaths, and the doctrine of violent repression remains ingrained in the Israeli security establishment's treatment of Palestinians.
During these weeks, Palestinian Arab citizens of Israel are marking the 15th anniversary of the October 2000 events, when 13 Palestinians – 12 citizens of Israel and 1 resident of Gaza – were killed by Israeli police and snipers during demonstrations at the start of the Second Intifada.
The 13 young men killed were:
21-year-old Rami Ghara in Jatt; 26-year-old Eyad Lawabny in Nazareth; 23-year-old Mohammed Jabareen in Umm al-Fahem; 18-year-old Ahmed Jabareen in Mu'awiya; 19-year-old Misleh Abu Jarad in Umm al-Fahem; 17-year-old Asel Asleh in Arrabe; 18-year-old Ala Nassar in Arrabe; 21-year-old Walid Abu Saleh in Sakhnin; 25-year-old Emad Ghanayim in Sakhnin; 19-year-old Mohammad Khamayseh in Kufr Kanna; 24-year-old Ramez Bushnaq in Kufr Manda; 42-year-old Omar Akkawi in Nazareth; and 25-year-old Wissam Yazbak in Nazareth.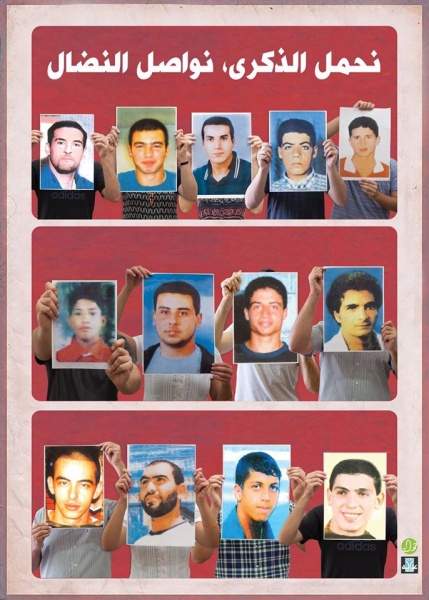 15 years have passed since the events of October 2000, and the victims' cries still resonate against those responsible for their deaths. The photographs of the 13, which have been shared through a new social media campaign produced by Adalah, Baladna and Hamleh to mark the anniversary, shows that Palestinian citizens of Israel continue to believe in the struggle for dignity and freedom that the 13 victims protested for.
15 years later, however, not a single police officer or official responsible for the October 2000 killings has been held accountable for their criminal actions. In fact, they have become candidates for senior positions in government, including Maj. Gen. Bentzi Sau as Acting Chief of the Israeli Police.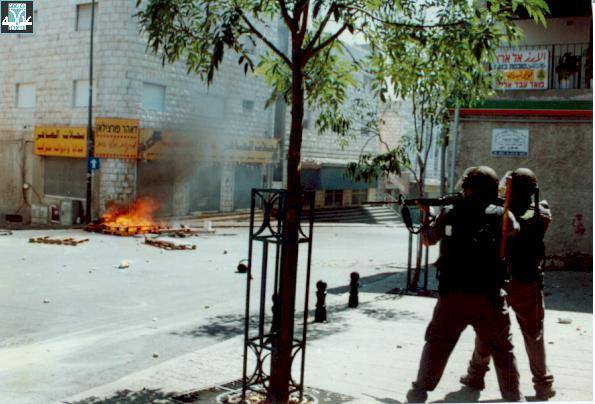 The doctrine of violent repression also remains ingrained in the Israeli security establishment's treatment of Palestinians in Israel, as it is against Palestinians in the occupied West Bank and Gaza. Israel has initiated harsher measures to suppress Palestinian citizen demonstrators through numerous laws and procedures that criminalize the right to protest and freedom of speech. Since October 2000, dozens of Palestinian citizen youths in Israel – such as Kheir Hamdan – have been killed by police using live ammunition, while enjoying full impunity from the authorities that are supposed to investigate them.
In recent weeks, the Israeli government has also changed the rules of engagement for security forces to allow them to use snipers against protestors throwing stones, and has even given the police the green light to fire at minors. This completely contradicts the conclusions of the 2003 report of the Or Commission of Inquiry, which stated:
"It should be unequivocally clear that live fire, including by snipers, is not a means for the police to disperse crowds. Live gunfire is meant only for special circumstances, such as in real and immediate life-threatening situations. There is also a need to train the police and commanders in the field of the seriousness of using methods that could have fatal outcomes."
Adalah and the families of the 13 victims continue to demand that those responsible for the crimes of October 2000 be prosecuted. Moreover, Adalah demands the end of Israeli policies that deny and target the Palestinian people's existence, their lives, land, culture and national symbols. Adalah will continue to defend Palestinian citizens' right to protest, and will continue to support the struggle against racism and Occupation.
Related Documents: