Arab Bedouin village still lacks basic services 13 years after state recognition
State still denying Umm Batin basic services and public infrastructure including connections to water, sewerage and electricity networks.
On 15 May 2016, Adalah sent three letters to Israeli government authorities in an attempt to find solutions to urgent infrastructural problems faced by families living in the Bedouin village of Umm Batin in the Naqab (Negev) in southern Israel. The Israeli government officially recognized the village in 2003, but the fact of recognition has to date not brought any improvement to the difficult living conditions in the village for its 5,000 residents, who are citizens of Israel.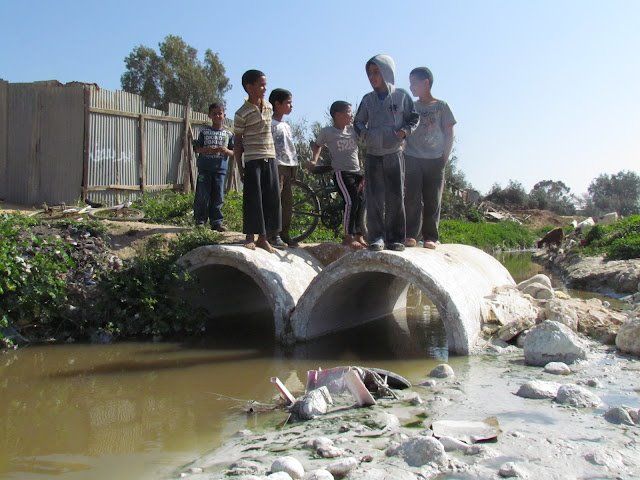 In the letters, prepared by Adalah Attorney Mohammad Bassem, Adalah demanded that a detailed master plan should be drawn up for the village, which would in turn allow for building permits to be issued and for areas of land in the village to be zoned for public buildings. Adalah also asked for the village to be connected to basic public infrastructure that it has continued to be denied access to in the 13 years since recognition, including the water, sewerage and electricity networks, and the road system. Further, Adalah demanded that a bridge be constructed over a river of waste water, which villagers are currently forced to cross on a daily basis.
Adalah argued in the letters that the ongoing failure to issue detailed plans and the protracted denial of access to basic infrastructure violated the villagers' constitutional rights, including the rights to human dignity, health and equality.
Regarding the river of waste water that runs approximately four kilometers through the village, Adalah argued that the people of Umm Batin, including women and children, are forced to cross the river daily in to move around the village, e.g. to reach the village school. The lack of a safe and secure crossing point puts their health and safety in serious danger.
It was not until 2009, six years after the village was recognized, that a master plan for the village was approved. However, despite its approval, detailed plans that are needed for building permits to be issued have still not been drafted. The lack of these plans has also obstructed the development projects provided for in the master plan, which remains ink on paper.
With these new letters, Adalah is continuing to struggle with the people for services for the village including demands over the years to open schools and connect schools to the electricity grid, and to solve the sewage problems of the village.
Read: Letters by Adalah Attorney Mohammad Bassem – Letter 1 & Letter 2