There is a Field: Telling the Palestinian story of October 2000 in the US of 2016
In March and April 2016, Adalah worked closely with a coalition of civil society partners to bring There Is A Field, a new play by Jen Marlowe, to nearly 2,000 people in cities and universities across the United States. There Is A Field tells the story of Aseel Asleh, a 17-year old Palestinian citizen of Israel killed by police in October 2000. Based on interviews and primary sources collected over 15 years, the play offers a uniquely personal lens for understanding inequality as the root of state violence and impunity, not only in Israel/Palestine but also, in a similar way, in the United States. The play emerges at a critical juncture of unprecedented mobilization for the rights of Palestinians and for Black lives in the United States, and a growing transnational movement against supremacy and state-sanctioned violence. As the legal representatives for Aseel's family and the families of the 12 other Palestinians killed in Israel during the October 2000 events, Adalah was honored to contribute to this important work of truth-telling, which we hope will serve to strengthen an intersectional movement for social justice.

1. Building a Transnational Movement for Justice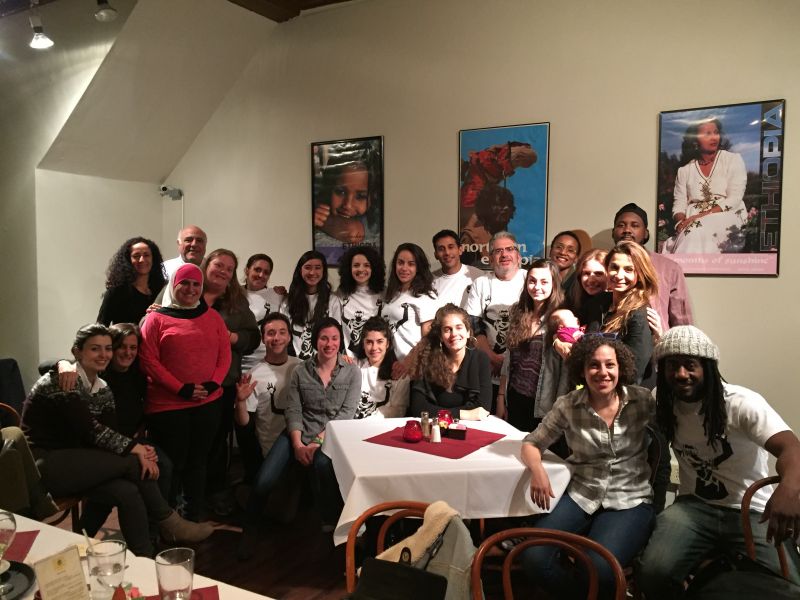 The 2016 Land Day Tour of There Is A Field was conducted as a partnership between organizations dedicated to promoting and protecting the human rights of Palestinians, as well as civil rights, human rights, and community-based organizations committed to defending the rights of minority and marginalized communities in the United States. In addition to Adalah, partners included 50 Shades of Black, Donkeysaddle Projects, Jewish Voice for Peace, US Campaign to End the Israeli Occupation, Dream Defenders, Hands Up United, Codepink, Students for Justice in Palestine, and the Center for Constitutional Rights.
2. 24 Performances, 19 universities, and nearly 2,000 people who have seen There is a Field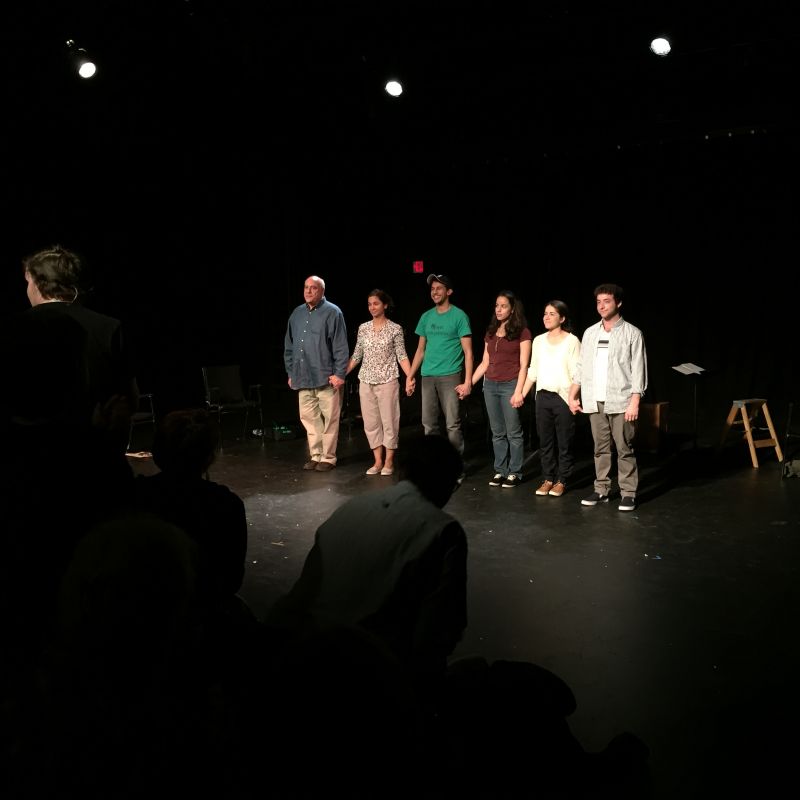 In just six weeks, There Is A Field was performed 24 times across 10 states. The tour focused on university campuses, including 4 historically Black colleges and universities, and sought to contribute to ongoing student justice work. Community performances were also held in New York, Washington, D.C. and St. Louis, Missouri. See here for the full Land Day Tour schedule.
3. Post-play discussions inspire critical reflection on structures of oppression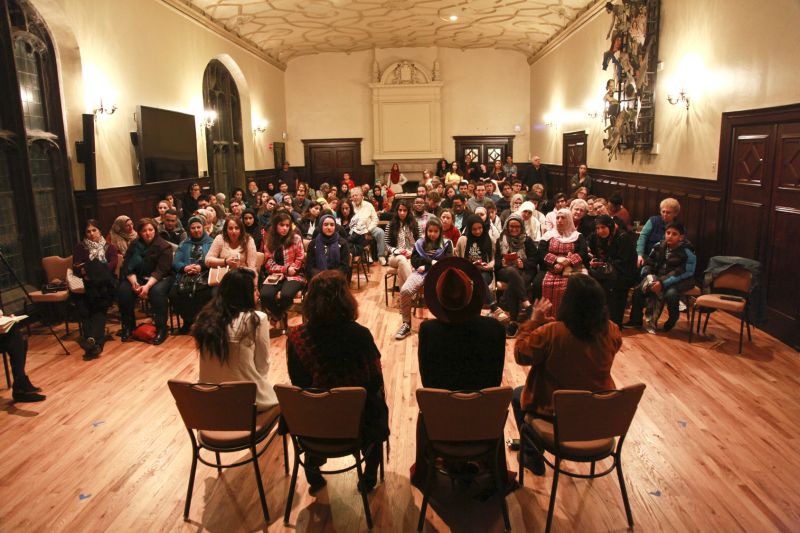 Every performance of There Is A Field was followed by a post-play discussion. In this space, audiences were invited to discuss police violence against minority and marginalized communities, and were encouraged to consider the structural systems of oppression and inequality in Israel and the United States. Adalah's US Representative, Nadia Ben-Youssef co-led discussions with playwright Jen Marlowe, and special guests including former Adalah Attorney Jamil Dakwar, Israeli journalist Amira Hass, and organizer and Blackbird co-founder Thenjiwe McHarris joined various performances to share their reflections and expertise. See Amira Hass' review in Haaretz.
4. A Companion Curriculum on Citizenship, Narrative, and the Power of Art
There Is A Field partners, together with an educational consultant and actors trained in Theater of the Oppressed, developed a series of interactive workshops to accompany the play. Modules on "The Myth of Citizenship," "Media, Tool of Empire," and "Art, Protest and Resistance," aimed to further audience experience with key issues raised in the play. The workshops drew on laws, media sources and creative advocacy initiatives from both the US and Israel/Palestine.
5. A Deeper Look at the events of October 2000, and Impunity in Israel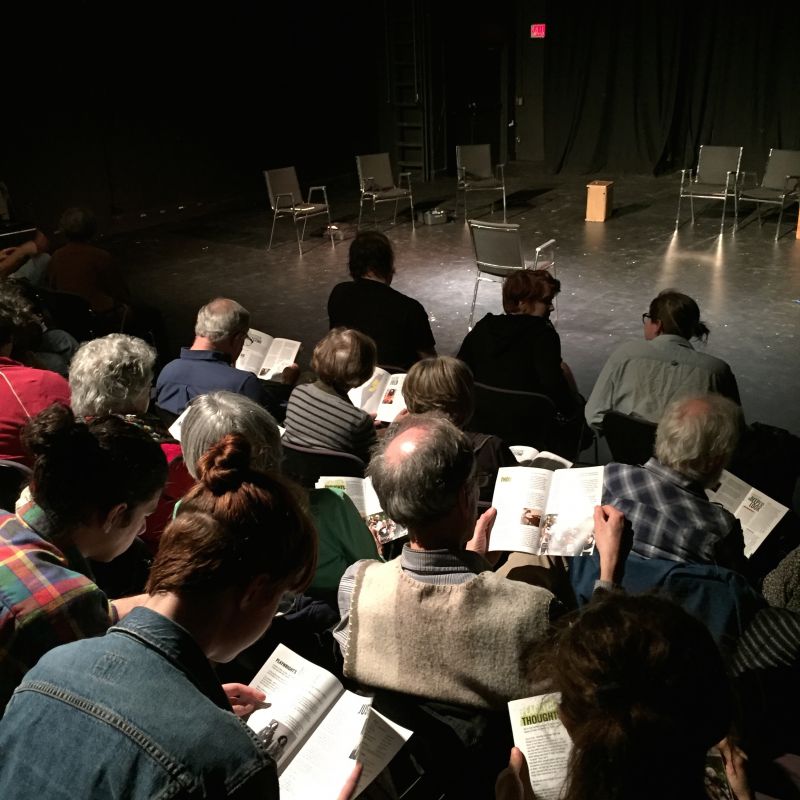 The play's companion publication served both as a playbill, and as a resource for audience members across the country. It included the context: an introduction to Palestinian citizens of Israel, Land Day, the October 2000 killings, and the Or Commission of Inquiry, and its aftermath. Audiences also received a comprehensive post-play discussion guide as well as commentary on connections from Palestine to Ferguson written by Tara Thompson of Hands Up United and Sandra Tamari of the St. Louis Palestine Solidarity Committee. For an online version of the playbill/booklet, see here.
6. "The entire time I was watching, I thought "Black Lives Matter." - MA Student, Bowie State University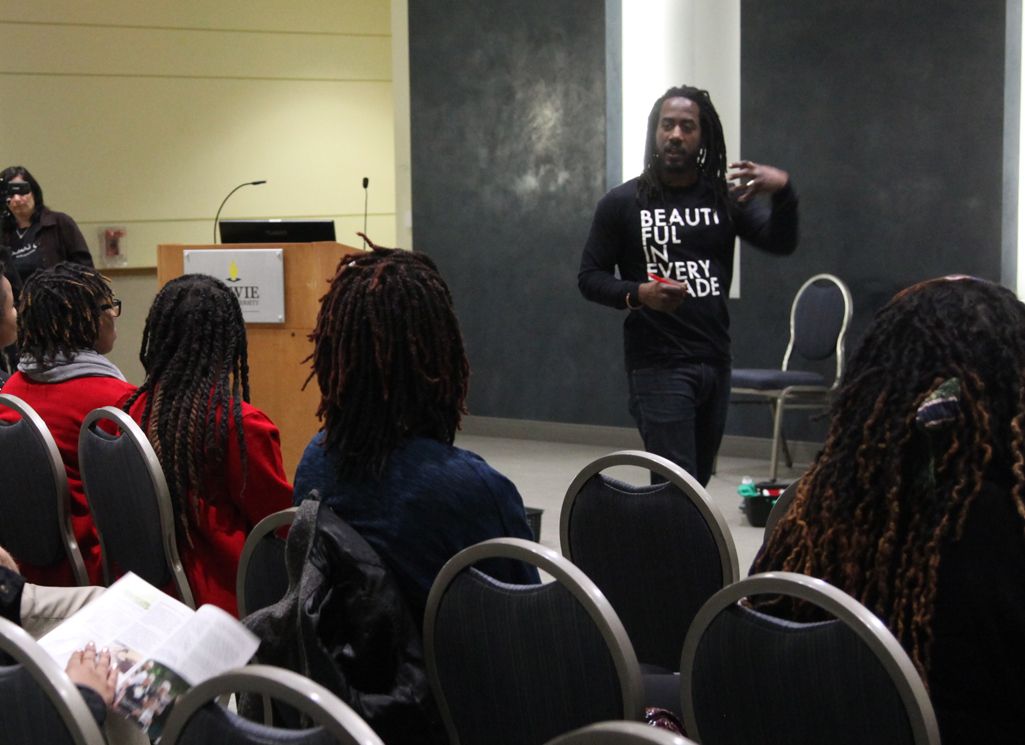 Several performances took place at Historically Black Colleges and Universities around the US, including Bowie State University, outside of Baltimore, Maryland. There Is A Field partner Carlton Mackey, creator of 50 Shades of Black led students through a powerful reflections on the intersections not only of oppression, but of resistance and liberation.
7. Aseel's Family Joins the Cast, Artistic Team, and Partners in New York and St. Louis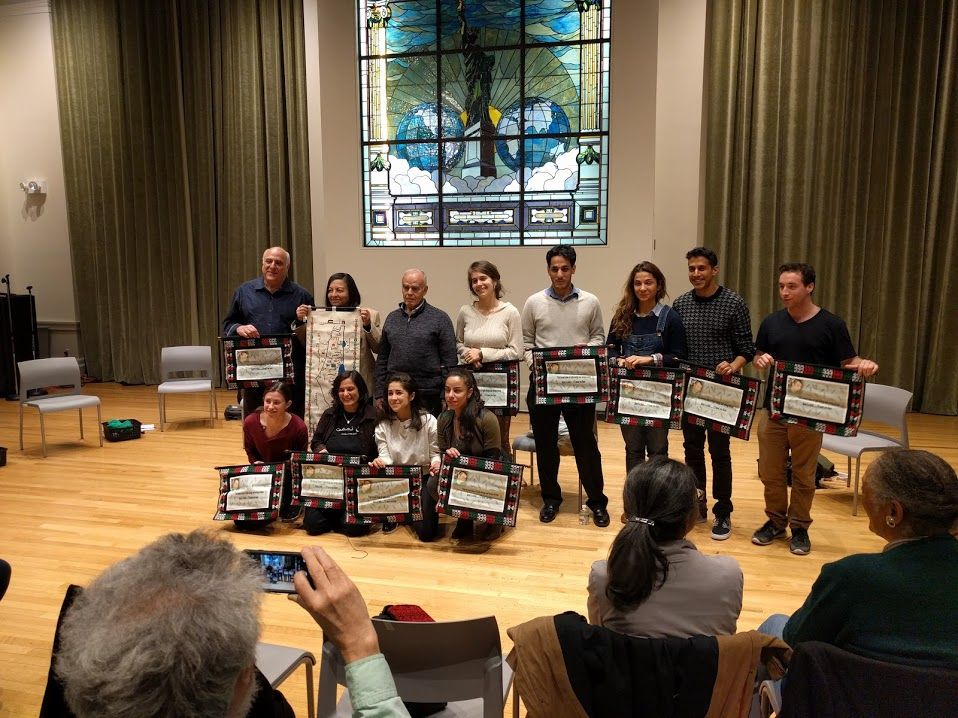 Hassan and Jamila Asleh (Abu Aseel and Umm Aseel), Assel's parents, and Siwar, his younger sister joined special performances in New York and St. Louis. In New York, Abu Aseel reflected on Aseel's legacy: "My son left us with an important message - we must work towards justice and equality all over the world." In St. Louis, Siwar expressed her desire as an activist to "reach out and learn more, so that we may all work together on our common struggle."
8. There Is A Field in St. Louis: A Palestinian story at the epicentre of the movement for Black lives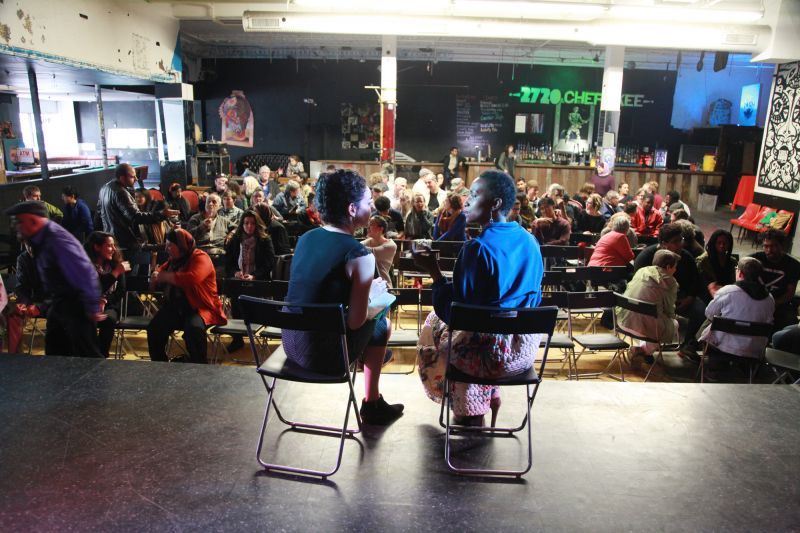 The Land Day Tour ended in St. Louis, Missouri, a city with a deep legacy of community organizing, and one that since the killing of 18-year old Michael Brown Jr. by a police officer in August 2014, has been leading the renewed movement for racial justice in the United States. When asked to offer one-word reflections on the experience of the play, audience members shared: "Repetition, Resilience, Tamir (Rice), Ferguson, Truth".
9. The Scroll: Statements of Meaning
"Law is a tool of the powerful. Be ready to challenge it." At each university stop, students were invited to share statements of meaning on a paper scroll that accompanied the Land Day Tour. Following workshops and performances, students reflected on lessons learned and connections made between inequality and state violence in the US and in Israel/Palestine.
10. Onward, Towards Justice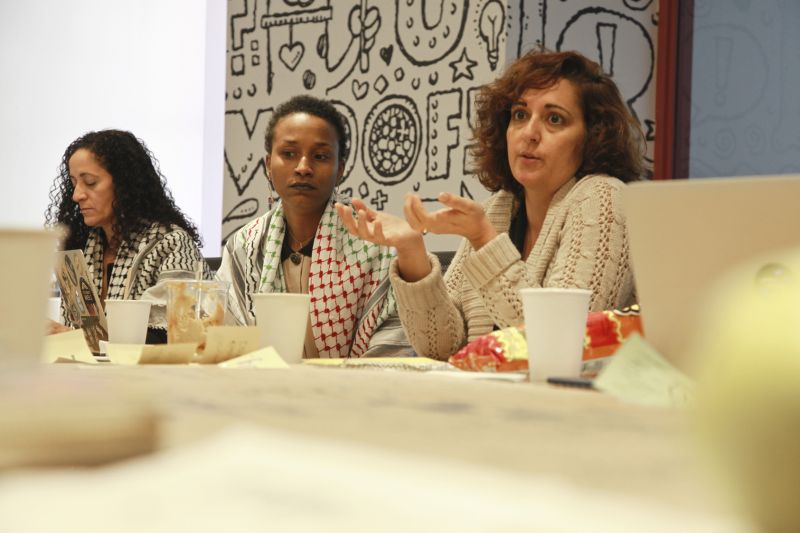 Partners met in St. Louis to reflect on the next steps for There Is A Field and think together about how best to continue our shared work. Playwright Jen Marlowe is finalizing a short film documenting the experience of producing the play, and the companion curriculum will soon be made available online. If you are interested in learning more, or to host future performance, please contact Jen Marlowe at donkeysaddle@gmail.com
Read more: