Joint statement on the International Day in Support of Victims of Torture
Adalah, Al Mezan, and PHR-I call on the international community to take action to end Israel's torture and ill-treatment of Palestinian children from the OPT.
To mark the International Day in Support of Victims of Torture on 26 June, three human rights organizations – Adalah, Al Mezan Center for Human Rights, and Physicians for Human Rights-Israel – call on the international community to take action to end the torture and ill-treatment of Palestinian children from the Occupied Palestinian Territory (OPT) by the Israeli authorities.
Israel ratified the UN Convention Against Torture (CAT) twenty-five years ago, in 1991. But to this day, Israel has no legislation that criminalizes torture and ill-treatment, and continues – with no accountability – to use these practices against Palestinian civilians, prisoners and detainees, including children, in violation of its obligations under the UN CAT.
In May 2016, thanks in part to the advocacy of the three organizations, the UN Committee Against Torture issued more than 50 recommendations to end Israel's lack of compliance with the UN CAT. The experiences of three Palestinian children highlighted below illustrate some of the practices which the UN Committee sought to address.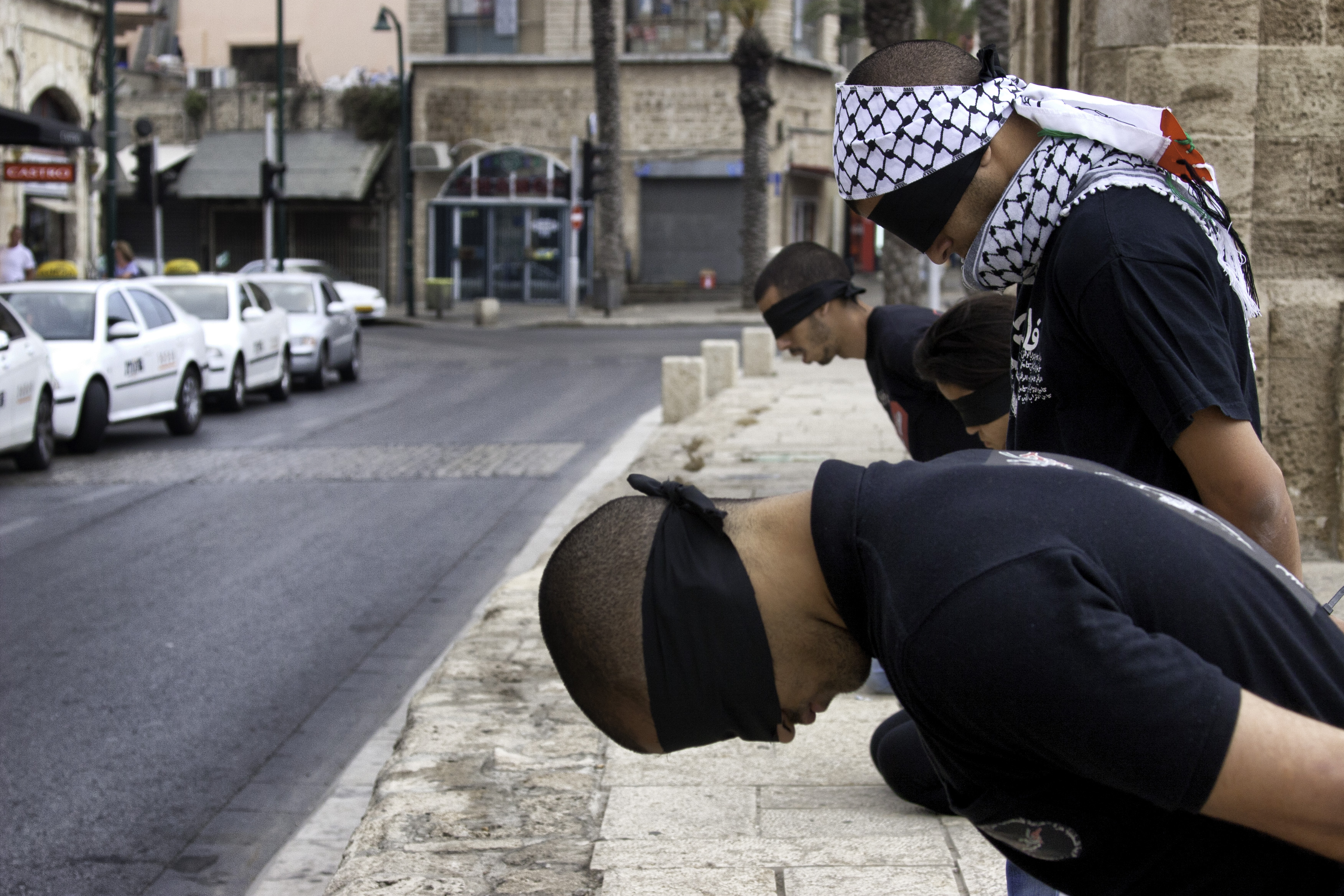 Photo by Mati Milstein
Mohamed: Severely beaten and cruelly treated in detention
In September 2015, Mohamed (14 years old) crossed the border fence from Gaza into Israel after finding that the barbed wires had been cut and that several young demonstrators were on the other side. Israeli soldiers in jeeps soon fired at the group and surrounded them. The soldiers demanded that Mohamed strip naked, and when he refused, they kicked him, threatened to shoot him, and forcefully undressed him. The soldiers then went on to hit and kick him for 10 minutes, including with the butt of a gun. Mohamed's tooth was broken and he vomited blood before passing out.
When Mohamed regained consciousness, he found himself inside a moving vehicle being taken to a military site. Upon arrival, Mohamed was blindfolded and made to sit on the floor with his hands tied, wearing only underwear. Mohamed was interrogated for three days, during which the interrogators tried to make him confess that he was a member of a militant faction. The interrogators hit and kicked him including with a sharp object on his shoulder. They cursed at him while soldiers nearby listened to music as he was being beaten. When he was asleep, the soldiers poured cold water over him to wake him up. At one point, Mohamed asked for water but was given wine instead. Another time, a soldier told Mohamed to smoke a cigarette, and when Mohamed refused, the soldier pressed the cigarette onto his foot. Al Mezan represented Mohamed.
> Testimony/case provided by Al Mezan
Mona: Shot, shackled and threatened in hospital
In October 2015, Mona (16 years old) was shot in her left hand by Israeli soldiers as she walked home from school. The soldiers claimed that she had tried to stab Israeli pedestrians, but she had not been carrying any sharp tools. Mona was arrested and stripped of her clothes in public, and was only taken to hospital several hours later, where she was kept for ten days. The authorities refused to allow Mona's parents to visit her, did not inform them about her medical condition and surgery, and denied them the right to meet with the doctors until PHR-I filed a petition on the parents' behalf.
During her hospital stay, Mona's uninjured hand and her legs were painfully shackled to the hospital bed, even when she was eating. Despite her severe medical condition, Mona was interrogated without the presence of her lawyer or her parents, and the interrogators subjected her to verbal threats and psychological pressures. Israeli passersby photographed Mona and took selfies with her against her will. Others entered the room and shouted and cursed at Mona, which greatly frightened her. The policemen and army personnel who guarded her room simply turned a blind eye to all of this, and even directed verbal threats and foul language at Mona. PHR-I filed an appeal to the Israeli authorities to end Mona's shackling. PHR-I also filed a request for an investigation, which was denied.
> Testimony/case provided by PHR-I
Mu'taz: Extra-judicially executed, denied autopsy and burial for 7 months
In October 2015, Mu'taz (16 years old) was shot and killed by Israeli police in a Jewish settlement in occupied East Jerusalem. The police claimed that Mu'taz attempted to stab an officer; however, this claim was put into serious doubt due to the absence of evidence other than police testimony, and the subsequent actions by the police. The killing of Mu'taz reflected the new "shoot-to-kill" policy that had been sanctioned by the Israeli authorities and carried out by the police and security forces since September 2015. The police could have arrested Mu'taz, or fired into the air instead.
For six months, the police refused to conduct an autopsy on Mu'taz's body or return him to his family for an independent autopsy and burial, as demanded by the family. Mu'taz's father approached the Jerusalem Magistrates' Court and the Police Investigations Unit ("Mahash") demanding an investigation into the circumstances of his son's death, all of which were denied. The police stated that they would only release the body if the family agreed to bury him immediately, a condition that would negate the possibility of an autopsy, and therefore thwart an impartial investigation into his death. This behavior raised serious suspicion that the authorities sought to conceal evidence of the circumstances of Mu'taz's killing. An autopsy was eventually performed on Mu'taz, and his body was subsequently released – 7 months after this killing – only after Adalah and Addameer filed two petitions to the Israeli Supreme Court on behalf of his family.
> Testimony/case provided by Adalah
The severe acts of torture and ill-treatment described above, among many others perpetrated against thousands of Palestinians, run contrary to the UN CAT and other international human rights laws. The three organizations call upon the international community to demand that Israel implement the UN CAT and its repeated recommendations to end its practices of torture and ill-treatment against Palestinians like those committed against Mohammed, Mona and Mu'taz. The organizations further call on the international community to demand transparency and accountability of Israeli security and prison authorities to ensure that perpetrators of torture and ill-treatment are brought to account and that future violations are prevented.
Signing organizations: Adalah - The Legal Center for Arab Minority Rights in Israel, Al Mezan Center for Human Rights, and Physicians for Human Rights-Israel (PHR-I)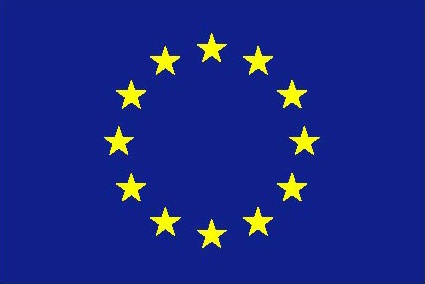 PROJECT FUNDED BY THE EUROPEAN UNION – JOINT PROJECT OF ADALAH, AL MEZAN AND PHYSICIANS FOR HUMAN RIGHTS-ISRAEL
The contents of this joint statement are the sole responsibility of Adalah, Al Mezan and PHR-I, and under no circumstances should be regarded as reflecting the position of the European Union.
Related Documents: