Adalah to Justice Minister, Attorney General: Halt 'Jordan Valley Regulations' against Palestinian workers
Regulations place heavy financial burden on Palestinians seeking to file lawsuits against Israeli employers for labor law violations.
Adalah – The Legal Center for Arab Minority Rights in Israel on 21 July 2016 appealed to Israeli Justice Minister Ayelet Shaked and Attorney General Avichai Mandelblit requesting that the Justice Minister not publish the "Jordan Valley Regulations" or to cancel them entirely.
According to the regulations, non-Israeli citizens or individuals without assets in Israel will be obligated to deposit a monetary guarantee as a pre-condition of submitting a lawsuit against an Israeli employer in labor court, unless he or she can present evidence proving their claim.
The regulations would primarily affect Palestinian residents of the West Bank who work on Israeli-owned farms in the Jordan Valley.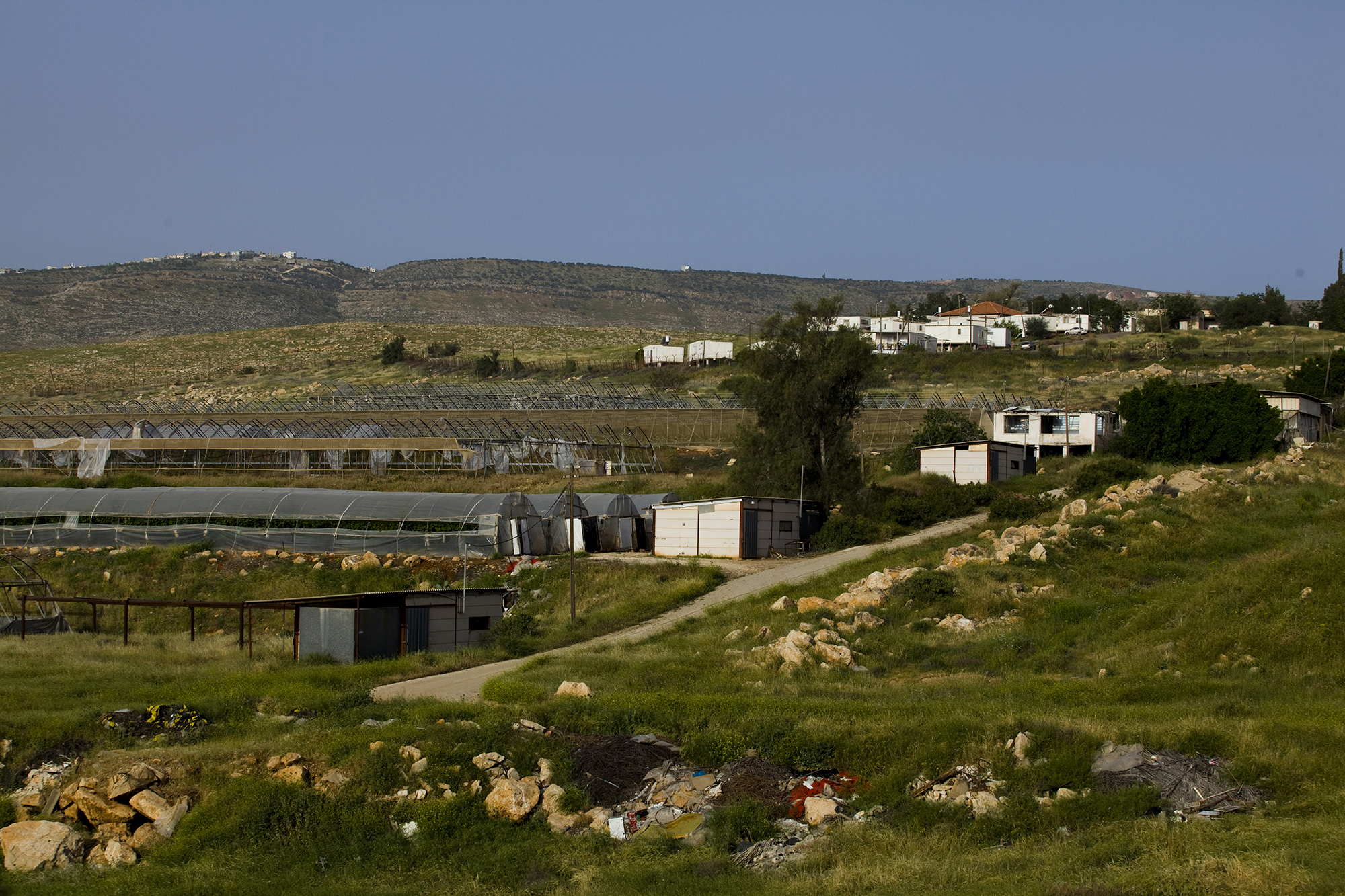 (An Israeli settlement farm in the Jordan Valley. Photo by Simon Rawles/Oxfam)
Adalah Attorney Sawsan Zaher wrote a letter to Shaked and Mandelblit arguing that, "when it comes to one's right to access the legal system, the distinction between employees who are citizens and those who are not, or employees who hold assets and those who do not, is irrelevant. Placing a burden of evidential proof on a non-citizen employee as a condition to avoid the need to pay a financial guarantee is also irrelevant. What is relevant is that all employees whose labor rights have been violated have an equal right to appeal to legal authorities and file a lawsuit in defense of their labor rights. Therefore, the irrelevant distinction between different groups of employees and the heavier burden placed on those who are not citizens is illegal and harms the principle of equality of employees before the law."
Adalah also further maintains that the regulations are intended to establish obstacles preventing Palestinian employees from realizing their legal rights.
"It is impossible to overlook the purpose of the regulations as they were reported in the media: to place a burden upon Palestinian residents of the occupied territories who work in Israel or in Israeli settlements and, in fact, to deter them from appealing to the justice system in an effort to defend their rights in the workplace and seek enforcement of the law," Attorney Zaher wrote.
She further emphasized in her letter that the regulations violate the constitutional rights of the employees, and that even before the drafting of these regulations, their rights were being violated on an ongoing basis.
"The regulations impinge upon an employee's constitutional right to access the legal system. Even if they don't overtly block access to the courts, the regulations impose a heavier economic or evidentiary burden upon the filing of a lawsuit and this can result in the de facto blocking of access. The monetary guarantee is a heavy burden on a weakened workforce, most of who come from a weakened economic and social background… This burden is particularly heavy for Palestinians when seen with the context of the well-documented exploitation of Palestinian labor and harmful terms of employment that violate Israeli labor laws," Adalah argued.
Adalah noted that the Jordan Valley Regulations are "driven by unacceptable political motivations" imposed on "one weakened group… that should be able to demand their rights without any consideration of their social standing, their national, ethnic, or religious affiliation, or their location of residence or assets."
Adalah demands the Justice Minister and the Attorney General refrain from publishing and implementing the Jordan Valley Regulations or to cancel them outright.
READ: Letter from Adalah Attorney Sawsan Zaher to Israeli Justice Minister and Attorney General
Related Press Releases:
Read more: