Israeli Supreme Court gives Justice Minister Shaked 30 days to justify 'Jordan Valley Regulations'
Regulations that require Palestinians and foreign workers suing Israeli employers for labor wrongs to pay financial guarantees bar access to courts and dramatically cut number of labor lawsuits.

The Israeli Supreme Court has issued an order nisi ("order to show cause") on a petition filed by Adalah – The Legal Center for Arab Minority Rights in Israel, Kav LaOved – Worker's Hotline, and the Association for Civil Rights in Israel (ACRI) against the "Jordan Valley Regulations" which provides that non-Israeli residents or citizens must deposit a financial guarantee as a precondition at the commencement of a lawsuit against Israeli employers, unless he or she can present evidence proving their claim.
These regulations impose a very heavy financial burden on workers – predominantly Palestinians and migrant workers - and obstruct and restrict their access to Israeli labor courts, the sole authority that deals with violations of workers' rights.
The Supreme Court, which issued the order nisi on 2 January 2018, granted Israeli Justice Minister Ayelet Shaked 30 days to explain why the Jordan Valley Regulations should remain in place.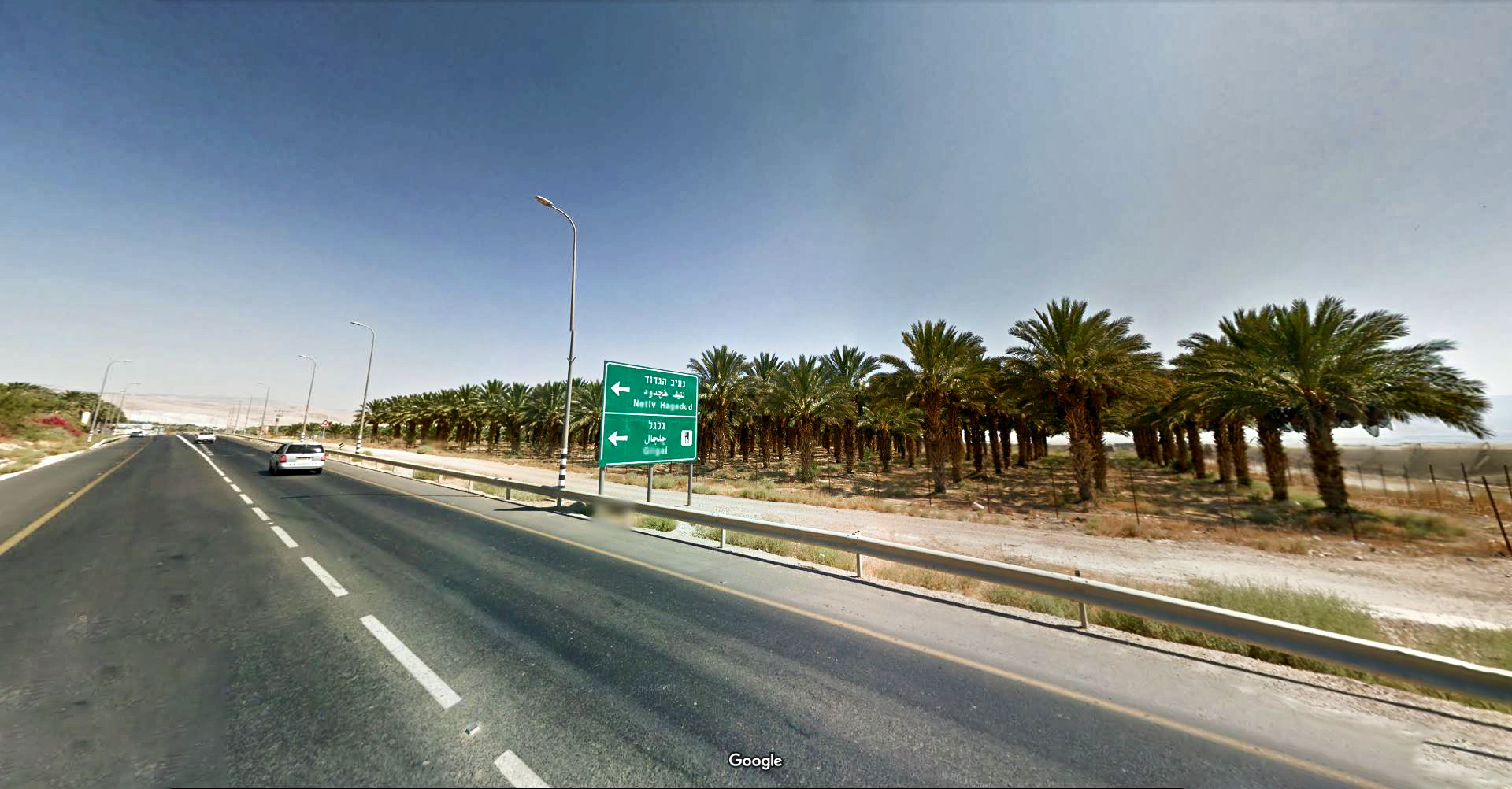 Vehicles pass by date palm orchards owned by Israeli settlements in the Jordan Valley. (Google Maps)
The Jordan Valley Regulations, published by the Israeli Justice Ministry in August 2016, were promoted by Knesset Member Shuli Mualem and Justice Minister Shaked – both of The Jewish Home party – with one clear purpose: to silence the weakest laborers in the Israeli market and to deter them from filing lawsuits against their employers.
Most of the laborers affected by the regulations are West Bank Palestinians and foreign laborers, two groups with very limited resources and ability to finance legal action. Approximately 75,000 Palestinians, 100,000 foreign migrant workers, and 40,000 asylum seekers are liable to be effected by the regulations, according to Worker's Hotline.
Prior to Shaked's implementation of the Jordan Valley Regulations, labor court judges had the discretion to order plaintiffs to provide a financial guarantee at the start of court proceedings. The new regulations exempted non-Israelis from this rule and determined that their lack of citizenship or residency status is enough for the court to order they provide a financial guarantee unless they could prove their claim at the outset.
The new regulations became known as the Jordan Valley Regulations as their purpose was specifically to prevent Palestinian laborers from bringing suit against Israeli employers in the Jordan Valley settlements. Such employers who had been sued by Palestinian employees and were ordered to pay compensation appealed to Justice Minister Shaked and MK Mualem in an effort to block laborers from filing such suits.
Data from the past several years reveals that the number of non-citizen and/or non-resident laborers seeking to files lawsuits who were forced by the court to pay financial guarantees increased almost threefold.
The total amount of court-ordered deposits paid by laborers rose from 84,350 shekels (approx. USD 24,600) in the year before the regulations went into effect to 283,500 shekels (approx. USD 82,600) the following year.
In parallel, data also shows that the regulations indeed achieved their purpose: 28 lawsuits filed by laborers against Israeli employers were cancelled when the plaintiffs were unable to afford court-ordered financial guarantees. This shift indicates a dramatic increase in the number of plaintiffs forced with withdraw their labor law violations claims due to their inability to pay court deposits.
A Supreme Court hearing on the issue was held 27 December 2017. It revealed that Justice Minister Shaked's efforts to promote the regulations were triggered strictly by requests from Israeli employers in the Jordan Valley who had been ordered by labor courts to pay compensation to employees who had filed lawsuits for compensation for violations.
On 2 January 2018, Supreme Court Justices Yoram Danziger, Noam Sohlberg, and Daphne Barak-Erez issued the order nisi calling on Justice Minister Shaked to explain within 30 days why the Jordan Valley Regulations should not be cancelled.
In response, Adalah, the Worker's Hotline, and ACRI issued the following statement:
"These regulations have zero factual basis and take into account just one factor: the wallets of a few disgruntled Jordan Valley agriculturalists annoyed that their laborers filed lawsuits against them. The regulations were described as intending to prevent false claims, yet after three hearings and the presentation of Justice Ministry data the picture is clear: the Justice Ministry has failed to present even a single false claim made by non-Israeli laborers and not even one case in which an employer facing a suit was unable to obtain reimbursement for court expenses from a non-Israeli plaintiff. The data proved what was already clear: these regulations are political in nature and their purpose is to bar the weakest of laborers from accessing legal justice."
CLICK HERE for the Supreme Court's decision [Hebrew]
(Illustrative photo of Palestinian laborers by Mati Milstein)
Read more: