Hebrew University security guards violate Arab students' right to free speech
University guards question, disperse Arab students after members of far-right Jewish group disrupt Arab students' authorized activity.
Security guards at Hebrew University in Jerusalem sided with far-right Jewish activists in early December when they dispersed Arab students involved in a public student activity that had received the prior authorization of the university's security department.
Adalah – The Legal Center for Arab Minority Rights in Israel sent a letter on 18 December 2017 to Hebrew University Dean of Students Prof. Yehuda Shavit and university security director Yoav Attias demanding they order university security personnel not to discriminate against Arab students and to respect their rights to freedom of expression.
On 4 December 2017, members of an Arab students group distributed flyers to fellow Arab students relating to academic orientation, an activity for which they had received prior authorization from Hebrew University security. About two hours into the activity, members of the far-right Jewish Im Tirtzu movement began to gather, physically and verbally attacking the Arab students.
Hebrew University security guards who arrived on the scene dispersed the Arab students handing out flyers rather than the Im Tirtzu activists who had gathered to disrupt the authorized activity. The Im Tirtzu activists misrepresented the situation by suggesting that Arab students had sought to provoke a confrontation. Security guards then questioned Arab students, demanded they identify themselves, and even photographed the identify cards of Arab students.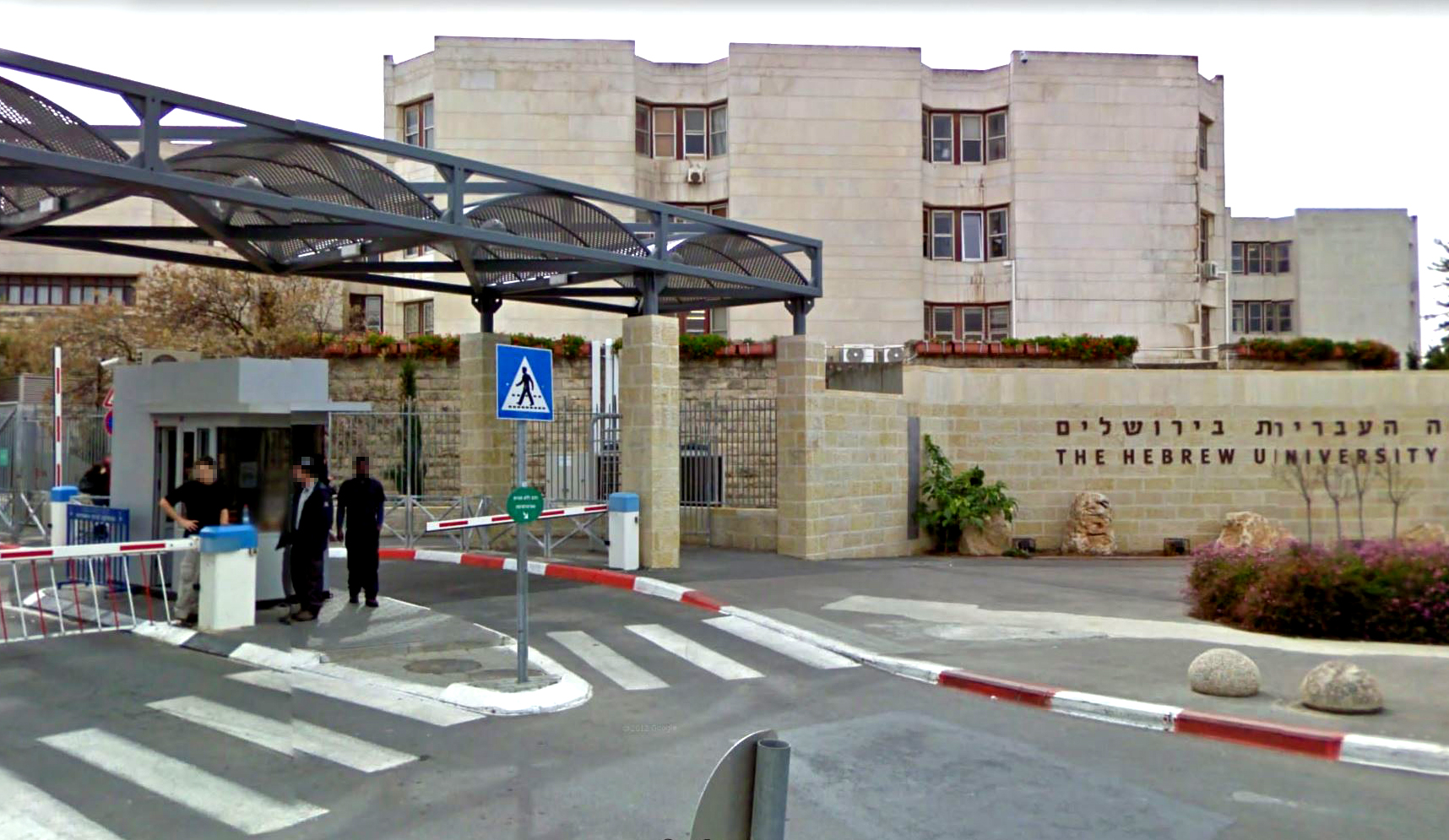 Security personnel at Hebrew University in Jerusalem. (Google Maps)
Several days later, the leaders of the Arab students group received a letter from the office of the dean of students ordering them to identify themselves at the request of university security personnel, and detailing the disciplinary penalties liable to be imposed on students and student groups that fail to do so. Amongst the potential penalties is immediate suspension for a period of 14 school days.
Adalah Attorney Mohammad Bassam argued in his letter to the university officials that the security personnel involved in the incident had unjustifiably violated the free speech and expression rights of Arab students:
"The obligation of participants in a public activity to identify themselves without the existence of reasonable suspicion of committing a crime, the transfer of names and photographed identity cards, and the threat of disciplinary action against those refusing to identify themselves, could dissuade Arab students from taking part in legal and authorized public activities, thus limiting Arab students' freedom of expression."
CLICK HERE to read Adalah's letter [Hebrew]
Read more: