MK Heba Yazbak at Israeli Supreme Court to fight CEC's disqualification decision
Adalah lawyers represented MK Yazbak in Supreme Court on Wednesday for hearing on election disqualifications; Adalah: We hope court will make decision based on legal parameters and won't be subject to frenzied campaign of incitement against Palestinian Arab citizens of Israel.
Knesset Member Heba Yazbak, fellow Joint List Knesset members, and senior lawyers from Adalah – The Legal Center for Arab Minority Rights in Israel appeared today (Wednesday, 5 February 2020) before the Israeli Supreme Court to fight last week's decision by Israel's Central Elections Committee (CEC) to disqualify MK Yazbak from running in Israel's 2 March national elections.
The court is slated to issue its decision by this coming Sunday.
MK Heba Yazbak was represented by senior Adalah attorneys Dr. Hassan Jabareen and Sawsan Zaher.
Adalah General Director Dr. Hassan Jabareen issued a statement immediately following the Supreme Court hearing this afternoon:
"The Supreme Court – unlike Israel's Central Elections Committee – discussed the disqualification issue today from a strictly legal perspective, and it was readily apparent to all present that the allegations made by those seeking to disqualify MK Heba Yazbak were utterly unsubstantiated. We hope that the Israeli Supreme Court will make its decision based on legal parameters and will not be subject to the frenzied campaign of incitement launched by various Israeli parties against Palestinian Arab citizens of Israel and their political representatives
.
"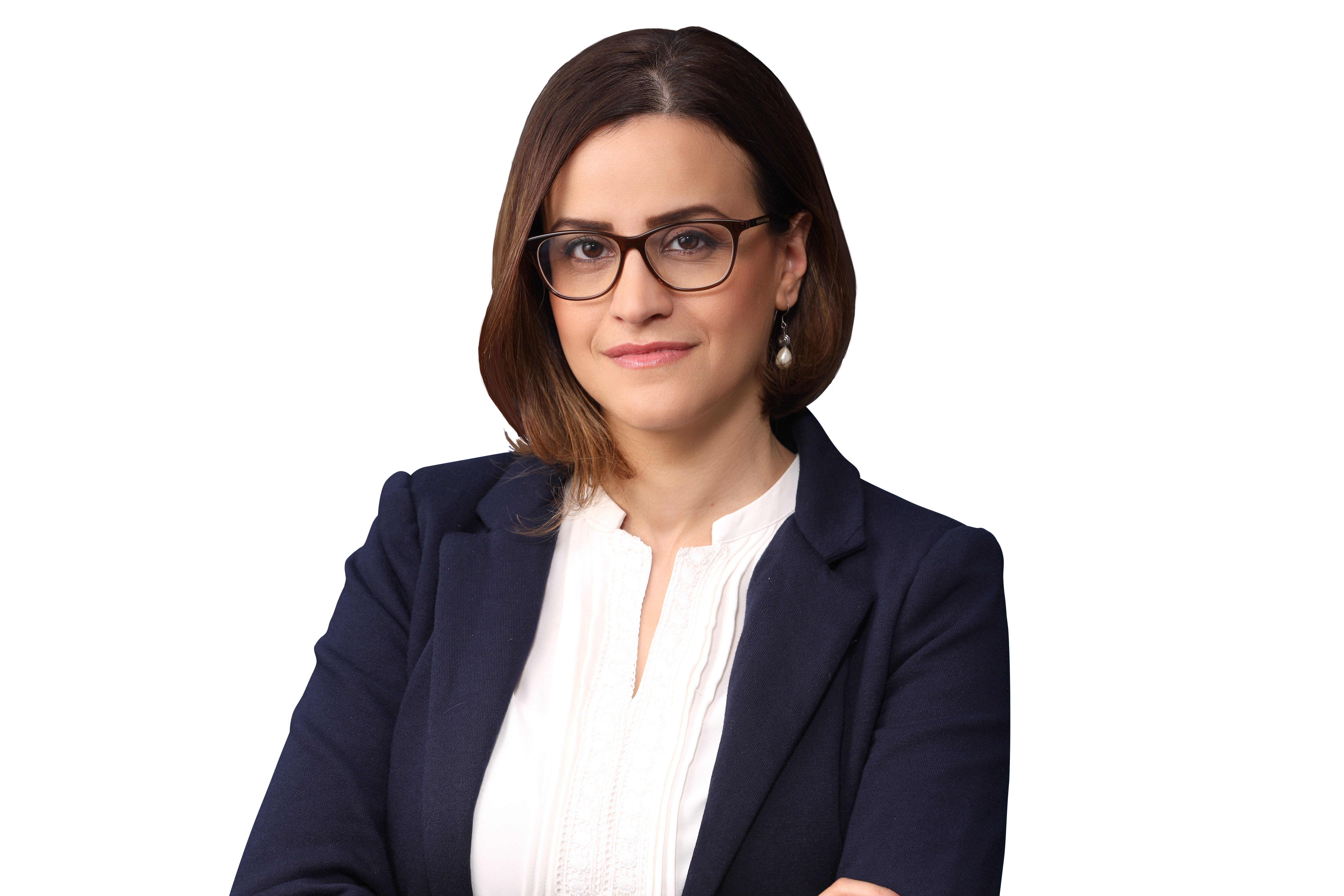 Knesset Member Heba Yazbak (Handout)
Adalah attorneys Jabareen and Zaher filed arguments on behalf of MK Yazbak and an affidavit from MK Ayman Odeh of the Joint List in support of Yazbak to the Supreme Court two days prior to the hearing.
The Arab Joint List, also facing a possible disqualification last week, was nevertheless approved by the CEC and will participate in the upcoming elections.
Adalah had also issued a statement the day prior to Wednesday's Supreme Court hearing:
"The CEC's decision to disqualify MK Heba Yazbak was purely political in nature and lacks any legal grounds. The move was driven by racism and constitutes a populist attempt by the right-wing to win votes by inciting against Palestinian Arab citizens and their elected political representatives. Adalah will argue tomorrow before nine Supreme Court justices demanding they overturn the CEC's decision and allow MK Yazbak to run."
27 JANUARY: Adalah submits response on behalf of MK Yazbak to AG's request for clarification
On Monday, 27 January 2020, Adalah released a response on behalf of MK Yazbak, to the Israeli attorney general's request for clarifications regarding her media interview, public statements, and social media posts.
Israeli Attorney General Avichai Mandelblit sought clarification regarding remarks MK Yazbak made to Israeli Channel 13 News that, he claimed, could be interpreted as endorsing attacks on Israeli soldiers.
In the response, MK Yazbak confirmed her adherence to the positions expressed in the interview in question:
"International law stipulates the right of the Palestinian people to struggle for freedom from occupation – and illegal occupation – while emphasizing that occupation is the source of violence and bloodshed. I will fight and work to end the occupation and achieve a just peace."
MK Yazbak explained that "everyone who listened to the interview realizes that there was no incitement to violence or killing, and the campaign launched by the right-wing is a new attempt at incitement through misinformation."
Adalah stressed that "most of what was submitted to the Elections Committee by right-wing parties was misleading and was translated incorrectly – either intentionally or unintentionally. Everything was clearly answered and refuted, and all the allegations [against MK Yazbak] lack legal basis."
26 JANUARY: MK Yazbak, Joint List respond to disqualification motions
Earlier, Adalah submitted two responses to Israel's Central Elections Committee (CEC) on Sunday, 26 January 2020, to the motions filed seeking to disqualify Knesset Member Heba Yazbak and the Arab Joint List from participating in the upcoming Israeli national elections to be held on 2 March 2020.
Adalah issued the two responses on behalf of MK Yazbak and the Joint List after four different disqualification motions were submitted to the CEC.
In response to the motion filed by the "Jewish Power", the Joint List argued that it was fueled fully by racist motivations
The motion has no legal basis and it provides a distorted and racist interpretation of facts, and even goes so far as to introduce inaccurate translations of Arabic texts in order to attach to them a racist interpretation.
In their response, the Joint List argued that according to the Jewish Power party, the very participation of Arab MKs in an equality-based struggle, "is improper because it may prejudice Jewish supremacy. Even a universalist request like recognition of historical discrimination or injustice is devastating because it indicates national awareness; and just defining themselves as Arab-Palestinians with a historical narrative is a call for terror because – as far as the [Jewish Power party] petitioner is concerned, there is no legitimate narrative for Arab citizens who justify their right to exist as a national group."
CLICK HERE to read the Joint List's response to the Jewish Power petition [Hebrew]
In response to three motions seeking to disqualify MK Yazbak (Balad/Tajammu') filed by MK Ophir Katz and the Likud party, MK Oded Forer and the Yisrael Beiteinu faction, and the Jewish Power party, Adalah submitted an affidavit on behalf of MK Yazbak in which she argued that there is no connection between her political positions and activities and the inciting statements intended to depict her as supporting the murderer of a child.
CLICK HERE to read MK Heba Yazbak's response [Hebrew]
Adalah added further:
"These baseless motions for disqualification have once again been driven by racist, political motives - the sole purpose of which are to incite against Palestinian Arab citizens of Israel and violate their fundamental right to vote and to be elected. There is not a single bit of evidence justifying grounds for disqualification of candidates or party lists."
CLICK HERE to read the Joint List's response to the Jewish Power petition [Hebrew]
CLICK HERE to read MK Heba Yazbak's response [Hebrew]
CLICK HERE to read Adalah's letter to the Attorney General on behalf of MK Heba Yazbak [Hebrew]
(Homepage photo courtesy of Joint List/Facebook)