Court to hear Adalah's defense arguments against evacuation of 500 residents of Ras Jrabah
Beer Sheva Magistrates Court to hold first hearing on 27 April 2021 as Israel Land Authority seeks to forcibly displace Bedouin families from Ras Jrabah in order to expand the primarily-Jewish city of Dimona
As Israel moves to evict dozens of Bedouin families in Ras Jrabah, an unrecognized Palestinian Bedouin village located in the country's southern Naqab (Negev) region, Adalah – The Legal Center for Arab Minority Rights in Israel is representing 127 residents in 10 eviction lawsuits filed against them by the state. A hearing at the Beer Sheva Magistrates Court is scheduled for 27 April 2021.
In the lawsuits filed in May 2019, the Israel Land Authority demanded that the court order the evacuation of the Bedouin families for the purpose of expanding the adjacent city of Dimona and to "use the land for the public good". At a pre-trial hearing in July 2020, the court unified the cases.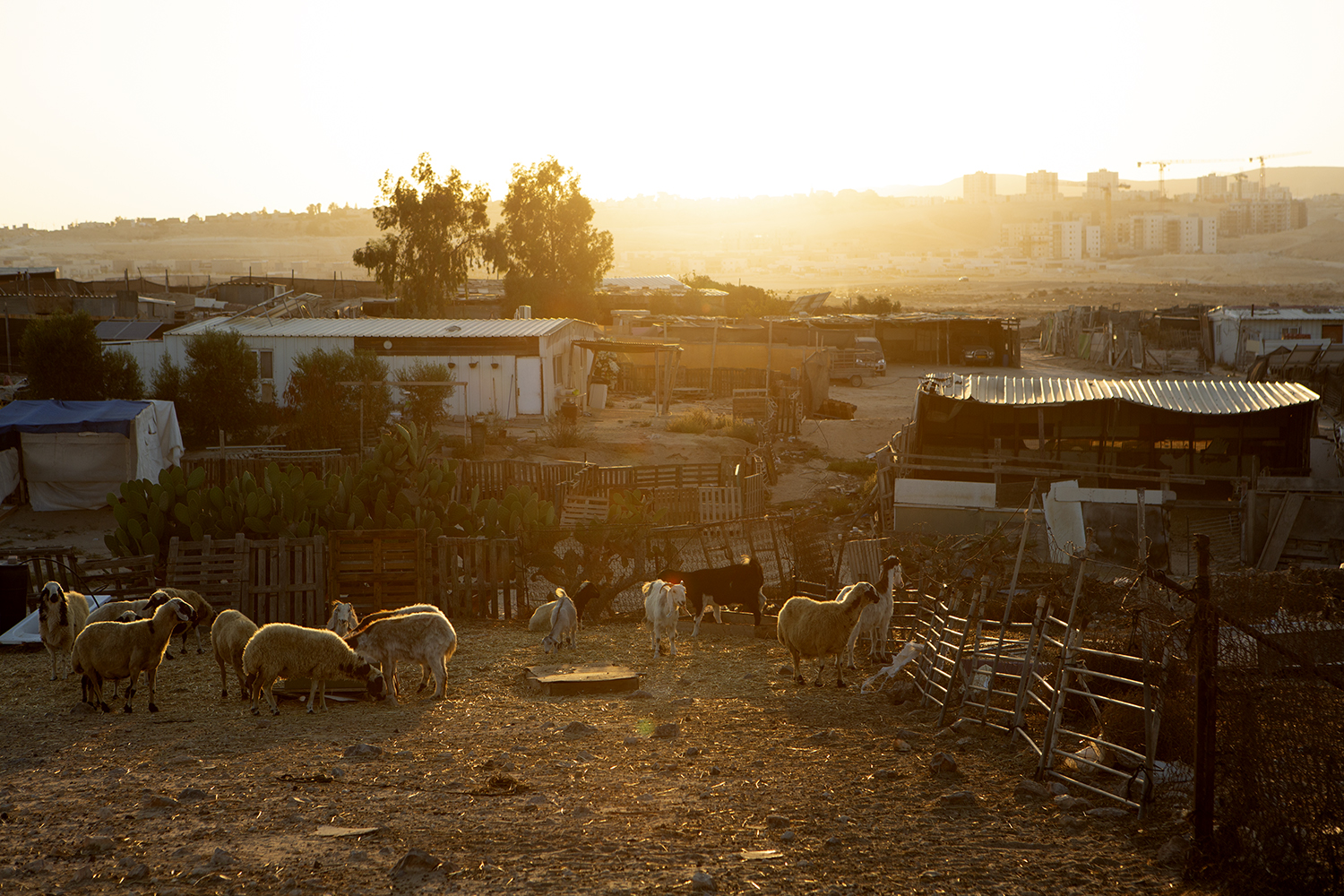 Homes and agricultural facilities in the Naqab Bedouin community of Ras Jraba, with new building construction in the adjacent city of Dimona visible in the background. (Photo by Mati Milstein)
Adalah submitted defense arguments in November 2019, arguing that the residents have lived in Ras Jrabah for generations, even before Dimona was established, and that any attempt to portray them as "invaders" or "trespassers" is false.
Israeli authorities intend to evict the Ras Jrabah residents from their homes and resettle them in another government-planned Bedouin town. Most of the villagers work in Dimona and nearby Israeli cities, and are heavily reliant on the health and welfare services provided in Dimona, of which they consider themselves to be an integral part.
The evacuation of Ras Jrabah is part of the government's wider plan of "development induced displacement" of Bedouins in the Naqab, a policy guided by support for the settlement of Israeli Jewish citizens only.
The plan, if carried out, would result in the disastrous displacement of the entire Bedouin village for the expansion of a primarily-Jewish city.
Expanding Dimona on the ruins of Ras Jrabah, without giving any weight to the legitimate rights and interests of its residents poses a serious danger to their lives, and violates their constitutional rights to dignity, property, housing, and equality, and disproportionally discriminates against the basis of national belonging, and thus must be rejected.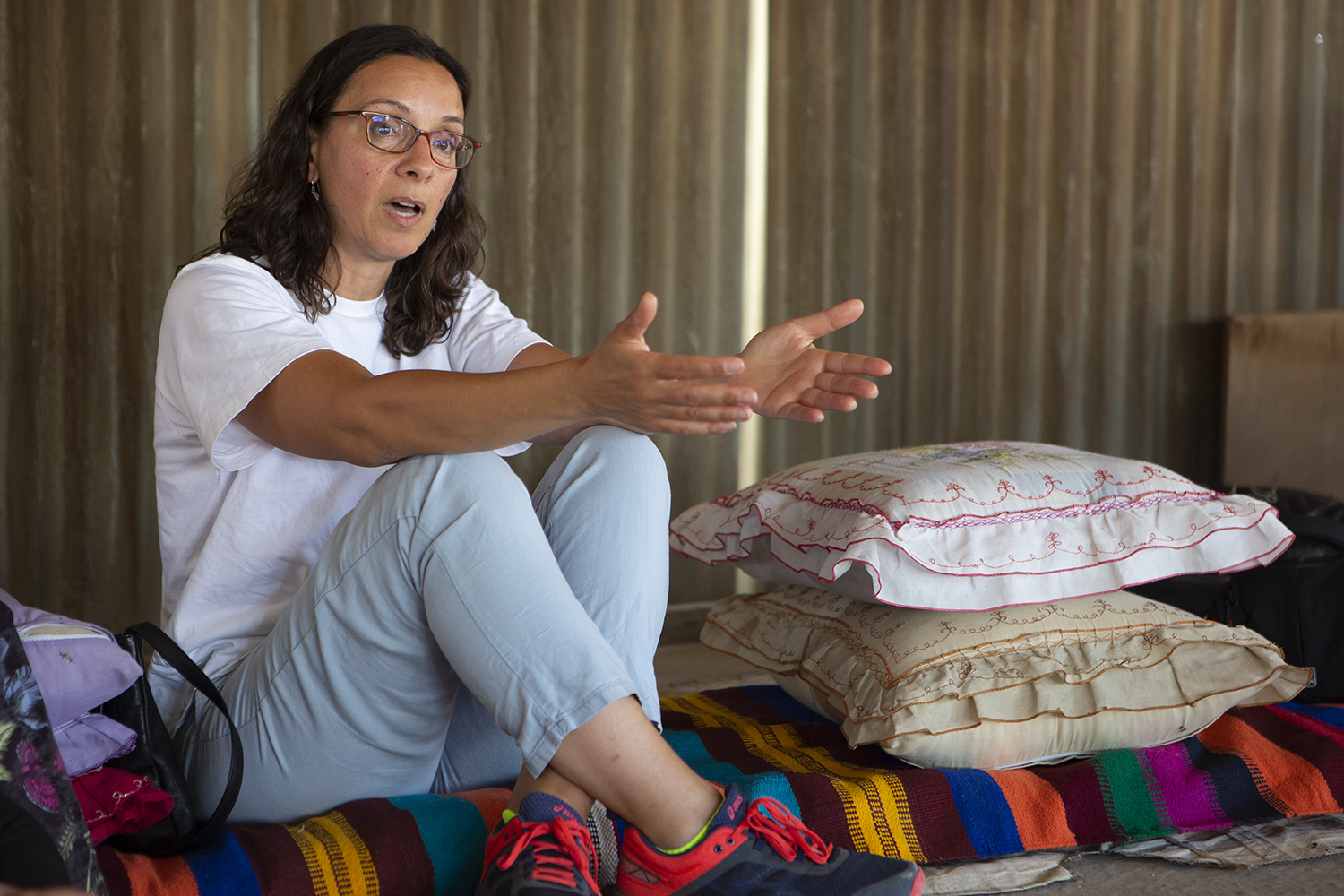 Adalah Attorney Suhad Bishara meeting with Bedouin residents of Ras Jraba. (Photo by Mati Milstein)