Israeli state policy prevents legal construction in Arab towns, creates dire housing crisis
Adalah calls for just solution to land and housing crisis in Arab communities, urges PM Netanyahu to halt demolitions of Arab homes.
Just days after Israeli authorities demolished 11 homes in the Palestinian Arab town of Qalansuwa in the center of the country, Adalah – The Legal Center for Arab Minority Rights in Israel sent a letter to state authorities demanding that they freeze home demolitions in Arab communities and act to find a just and fair solution to the housing and land crisis facing Palestinian citizens of Israel.
Adalah's letter, sent on 16 January 2017 to Israeli Prime Minister Benjamin Netanyahu, Attorney General Avichai Mandelblit, and Finance Minister Moshe Kahlon, came in the wake of Netanyahu's declaration that he would "increase enforcement" of housing construction violations in Arab communities.
Adalah Attorneys Suhad Bishara and Myssana Morany argued in the letter that the root of the problem is the severe housing crises facing Arab citizens of Israel, which stems from years of discrimination in state zoning regulations and land distribution policy.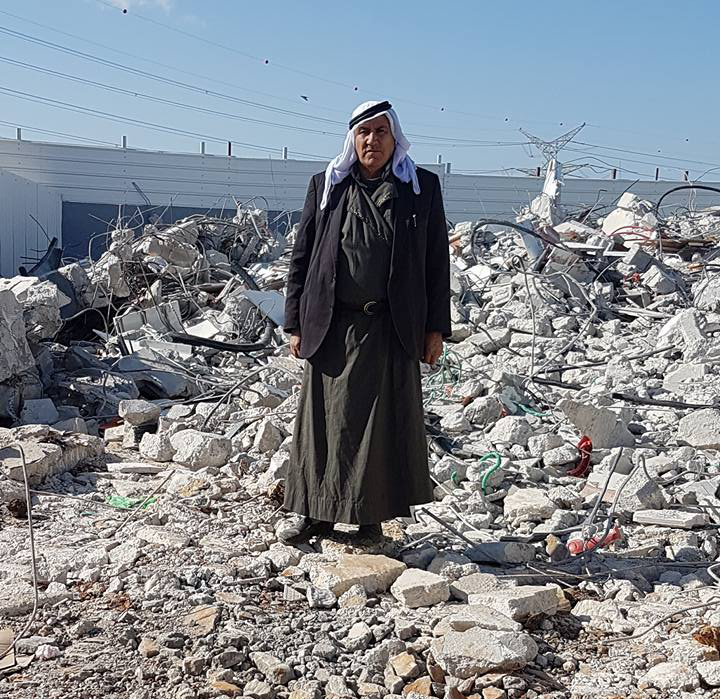 A Qalansuwa resident stands on the ruins of his home after it was demolished by Israeli authorities. (Photo by Noreen Sadik)
"[This discrimination] has been expressed via massive state land expropriations from Arab citizens, the shrinking of jurisdictional boundaries of Arab municipalities, lack of distribution of state land for the purposes of development, budgeting earmarked for Judaization of the landscape, as well as discrimination in the state budgeting of Arab municipal authorities."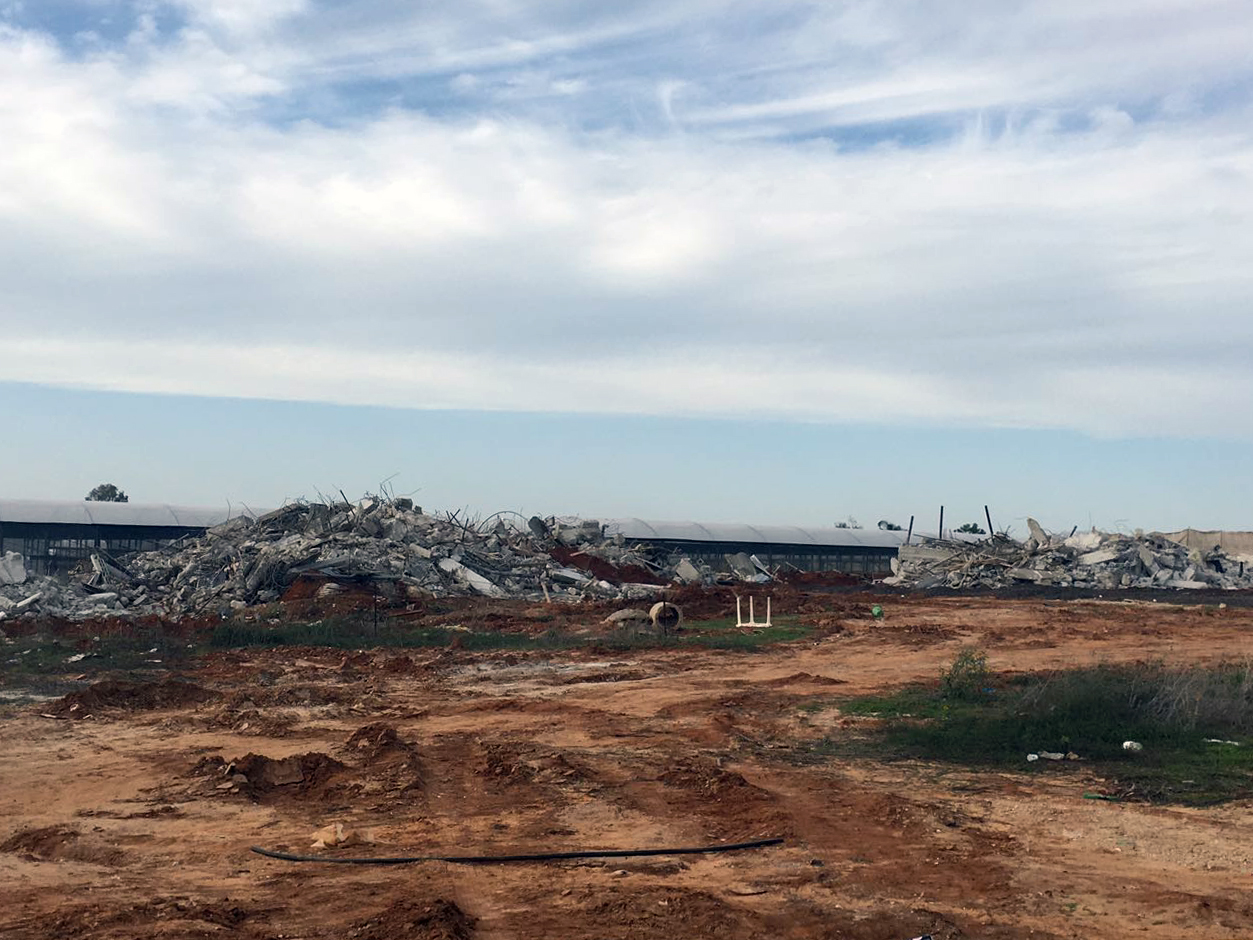 Demolished homes in Qalansuwa. (Photo by Mustafa Renawi)
Adalah's letter highlighted data illustrating how decades of Israeli state policy has led to the Arab housing crisis and, therefore, to a phenomenon of unauthorized construction.
Since the state's establishment in 1948, not one new Arab town has been built, and the jurisdictional boundaries of the existing towns have in fact, been reduced in size, despite a large population growth. Lands currently administered by Arab municipalities constitute less than three percent of all state land and the vast majority of requests to increase Arab jurisdictional boundaries are denied by the state. Meanwhile, the population density of the Arab community has increased 11 times, without the housing issue having been addressed by the state.
As of 2012, only 41 of 119 Arab communities (34 percent) in the Jerusalem, Haifa, and northern regions of the country have state-authorized updated master zoning plans. Forty-four communities have outdated zoning plans and 34 have plans currently in various stages of development.
In 2015, the state issued tenders for land plots to construct 38,095 housing units in Israeli Jewish communities (including mixed Jewish-Arab cities) and just 1,835 housing units in Arab communities (4.6 percent of all new construction tenders).
Given the decades of discriminatory Israeli housing and land policy, Adalah contends that the state's demolition campaign is disproportionate and unjust, and must be halted immediately.
"Most [Arab] home owners simply do not have the possibility of obtaining construction permits or acting in accordance with planning and construction regulations. This is a direct result of failures on the part of the authorities. Given these circumstances, the use of home demolitions and court action for construction violations is arbitrary and petty."
READ: Adalah's letter on home demolitions [Hebrew]
RELATED LINKS:
Report: Deliberate Obstacles, Not Failures: Adalah's response to the State Comptroller's Report on the housing crisis in Israel (2015)
Israeli government conditions housing budget for Arab communities on demolition of 'illegal' homes
On the 40th anniversary of Land Day: Adalah releases new report on Israel's discriminatory land and housing policies