Supreme Court accepts Adalah petition, orders police to release body of Ya'akub Abu Al-Qi'an for burial
Funeral held Tues. for 50-year-old Umm al-Hiran teacher killed by police; Adalah: Supreme Court ruling makes clear there is no legal basis for Israeli police to hold a body as a bargaining chip.
The Israeli Supreme Court on Monday evening, 23 January 2017 accepted a petition filed by Adalah – The Legal Center for Arab Minority Rights in Israel and ordered Israeli police to immediately release the body of Ya'akub Abu Al-Qi'an to his family for a funeral procession and burial today (Tuesday, 24 January 2017) at 12:30.
Abu Al-Qi'an, a 50-year-old math teacher from Umm al-Hiran in the Naqab (Negev), Israel's southern desert region, was killed after Israeli police opened fire on his vehicle as he was driving through the Bedouin village during state preparations for a large-scale home demolition on 18 January 2017.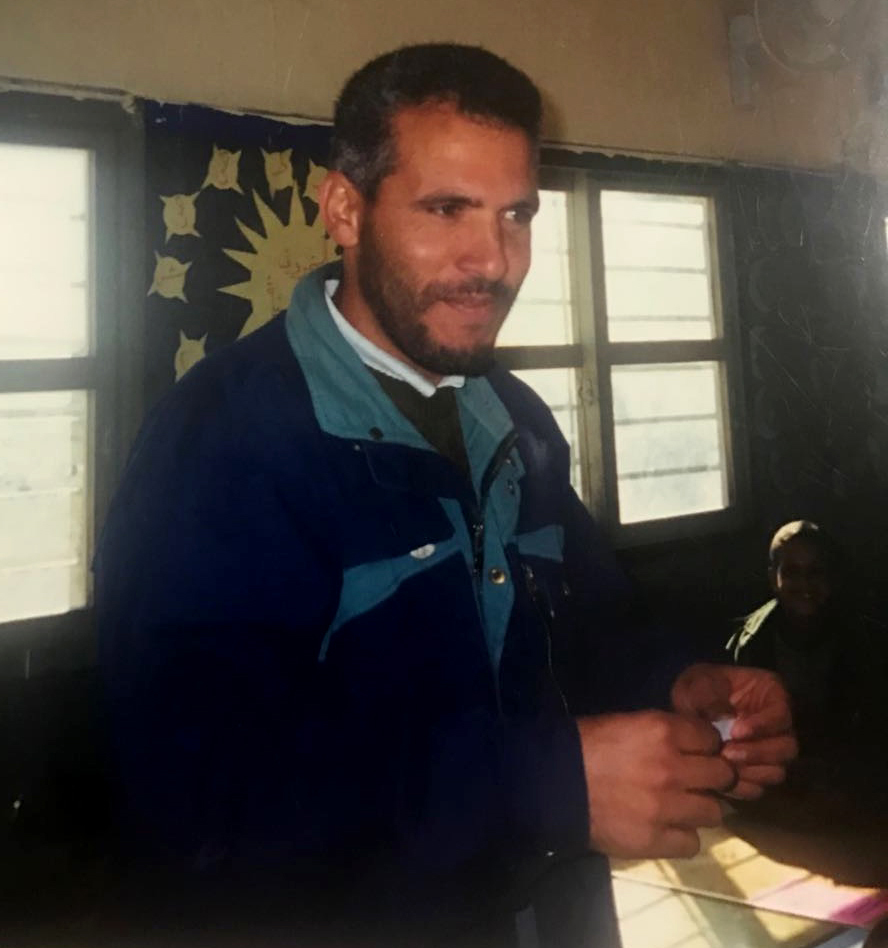 Ya'akub Musa Abu Al-Qi'an (Photo courtesy of Mossawa Center)
The Supreme Court judges wrote in their decision:
"We are ordering the police to release the body of the deceased to his family or to their representative. In order to prevent further disagreement, we rule that: the funeral shall take place tomorrow [Tuesday] during daylight hours rather than during the night; there shall not be a limit on the number of people participating in the funeral procession; the funeral will last no longer than two hours; the funeral procession will depart from Umm al-Hiran in the direction of Hura during daylight hours, as will be coordinated with police; if the police so desire, the family must provide stewards to maintain order; if there is a need to close Highway 31 between Hura and Shoket Junction for a short period of time, this will be coordinated in advance with police."
Adalah Attorneys Nadeem Shehadeh and Mohammad Bassam had filed the petition to the Supreme Court on behalf of the Abu Al-Qi'an family.
Adalah General Director Attorney Hassan Jabareen, who argued the petition before the Supreme Court, responded to the court's decision:
"From the outset, we maintained that the police have no authority to hold a body as a bargaining chip and that the police's policy – particularly in light of the events that took place in Umm al-Hiran – was an unlawful policy. The claims made by police in this case are part and parcel of the police force's culture of lies when it comes to Arab society in Israel. The police continue to view Arab citizens as enemies and it is a positive development that this ruling makes clear that there is no legal basis for the police's conduct."
Case Citation: HCJ 708/17 Rabea Issa Abu Al-Qi'an v. Israel Police
READ: The Supreme Court's decision [Hebrew]