Israel blocks access to Bedouin village in the Naqab, prevents children from getting to school
100 children from Umm Bidoun in country's south prevented from attending school after Israeli authorities suddenly install highway guardrail.
Adalah – The Legal Center for Arab Rights in Israel sent an urgent letter to Israeli authorities on 1 June 2017, protesting against the sealing off of an Arab Bedouin village in the country's southern desert region.
Several days ago, Israeli authorities blocked off the only entrance to Umm Bidoun, an unrecognized Bedouin village in the Naqab (Negev) desert.
According to parents' testimonies, verified subsequently by an Adalah representative, the authorities installed a guardrail at the entrance to the one dirt road connecting the village to Highway 31, preventing access of all vehicular traffic – including school buses – to the village.
Some 100 children from Umm Bidoun study at three schools in the village of Al-Fura, located some 15 kilometers away. There are no educational facilities in Umm Bidoun, and so the village's children have missed school during the past several days.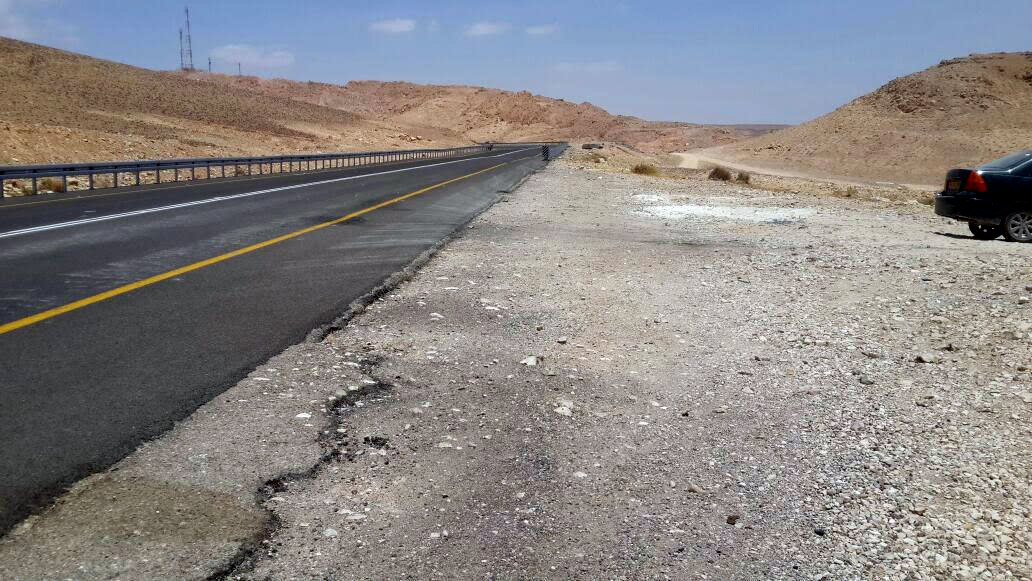 (Photo by Marwan Abu Freih/Adalah)
Adalah's field researcher Marwan Abu Freih sent the urgent letter to Al-Qasoum Regional Council Education Director Nir Shmueli, to Education Ministry legal advisor Dorit Morag, and to Netivei Israel – National Transport Infrastructure Company Ltd., demanding that they remove the highway guardrail blocking access to the village.
Abu Freih noted that there is another exit from the village on the opposite side of Highway 31, but that a solid line has been painted on the highway that is forbidden for drivers to cross without incurring traffic violations.
"It is inconceivable that some 100 students can – in such a sudden and arbitrary manner – be prevented from attending school without any advance notice to or consultation with parents. Adalah and the families demand that the Education Ministry act immediately to correct this situation," Abu Freih wrote.
Related Press Releases: