After 10 years of litigation, Israeli Supreme Court rules interior minister cannot revoke Palestinian parliamentarians' Jerusalem residency for 'breach of loyalty'
Then-interior minister Roni Bar On revoked residency of four parliamentarians in wake of 2006 Palestinian elections, in move Adalah & ARCI called a grave rights violation.

Adalah – The Legal Center for Arab Minority Rights in Israel and the Association for Civil Rights in Israel said today's (13 September 2017) Israeli Supreme Court decision to accept a petition filed against the revocation of Israeli residency permits of four Palestinian parliamentarians sends an important message that Israel may not revoke the residency of East Jerusalem Palestinians in violation of the rule of law on the vague assertion of "breach of loyalty."
Jerusalem residents Muhammad Abu-Teir, Ahmad Attoun, Muhammad Totah, and Khaled Abu-Arafeh – who was also appointed Palestinian Minister of Jerusalem Affairs – were all elected to the Palestinian Legislative Council (PLC) on the list of the Change and Reform Movement in January 2006.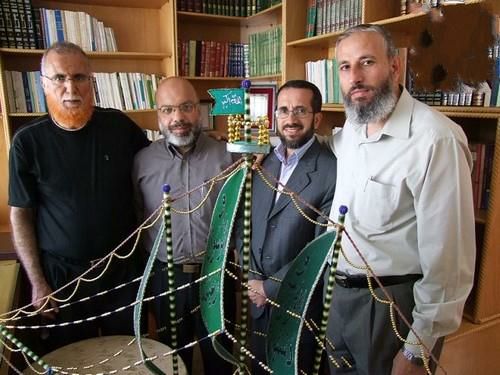 In June 2006, the Israeli Interior Minister Roni Bar On moved to revoke the four men's residency permits, claiming a "breach of loyalty" for sitting in a foreign parliament and maintaining they were members of Hamas, a terror organization. The four men were deported with their families to the West Bank city of Ramallah.
The four Palestinian parliamentarians appealed the Interior Ministry's decision before the Israeli Supreme Court, represented by private attorney Fadi Qawasmi. In May 2007, Adalah and ACRI submitted an amicus curiae opinion in the case – effectively joining the appeal – emphasizing that Interior Minister Bar On's decision gravely violates their rights, and that the law does not give the minister any legal authority to cancel permanent residency for "breach of trust" or due to membership in a foreign parliament.
The Supreme Court's decision, made today by a majority of six to three justices, means that the interior minister's revocation of the four parliamentarians' residency will remain valid for six months despite its illegality, upon which time their residency will be renewed. However, during this six-month period, the Knesset is allowed to change the law – within constitutional constraints – to permit the revocation of residency for "breach of loyalty."
Adalah and ACRI responded to today's Supreme Court decision:
"The Supreme Court accepted our legal claims regarding the lack of legal authorization to revoke residency and to deport residents. The Supreme Court's majority opinion delivered an important message: It is not permitted to revoke the residency of East Jerusalem Palestinians in violation of the rule of law while gravely harming their constitutional rights on the vague assertion of 'breach of loyalty.' It is unfortunate that this ruling was made only after more than a decade, during which time the petitioners' rights were brutally violated."
Revocation of residency is grave violation of rights
The amicus brief was jointly written by Attorneys Oded Feller and Dan Yakir of ACRI and Attorney Hassan Jabareen of Adalah.
Adalah and ACRI argued that Bar On's decision violated the legislators' constitutional right to continue to live in their place of residence and homeland without the threat of expulsion. The expulsion of a person from his place of permanent residence violates his constitutional rights to dignity, personal liberty and property.
Palestinian residents of East Jerusalem, ACRI and Adalah stressed, never entered Israel and acquired the status of immigrants. Therefore, their residency status was never made conditional to any terms, and there is no justification for its cancellation.
The human rights organizations also stressed that the issue entails a particularly complex status, because East Jerusalem is occupied territory under international law and the East Jerusalem residents are protected civilians. Moreover, Israel itself recognized that East Jerusalem Palestinians are part of the Palestinian people in the West Bank and Gaza Strip and consequently permitted them to vote and be elected in the PLC elections. Only after the petitioners were elected, and because the election results were not welcomed by the Israeli government, did Israel decide to cancel their residency status in severe violation of their rights.
The opinion argued that the cancellation of residency due to "breach of loyalty" is an extreme and sweeping measure that does not meet the test of proportionality. The cancellation of status for this reason is a draconian measure that is characteristic of dark and totalitarian regimes. The wide authority to cancel residency should not be accorded to just the interior minister or any one person. This authority may only lie with the judiciary, which operates according to explicit primary legislation, in which clear criteria and a framework for the hearing of arguments are stipulated.
(Photo courtesy of Wadi Hilweh Information Center)
CLICK HERE to read the Supreme Court's decision [Hebrew]
RELATED LINKS:
Read more: