Adalah demands Israel return body of Palestinian shot dead yesterday by Israeli settler in West Bank
Israeli soldiers sent Mahmoud Odeh's body to Tel Aviv for autopsy without family's knowledge or permission; Adalah pre-petition to attorney general demands Israel return body for burial.
Adalah – The Legal Center for Arab Minority Rights in Israel sent a pre-petition to the Israeli attorney general's office on Friday morning, 1 December 2017, demanding it order Israel to return the body of a Palestinian man shot dead by an Israeli settler a day earlier near the Palestinian city of Nablus in the occupied West Bank.
Mahmoud Odeh, from the West Bank village of Qusra, was heading to his farmland in the Nablus area Thursday morning when an Israeli settler shot him dead. Israeli soldiers immediately arrived at the scene and took Odeh's body into the Hawara military base.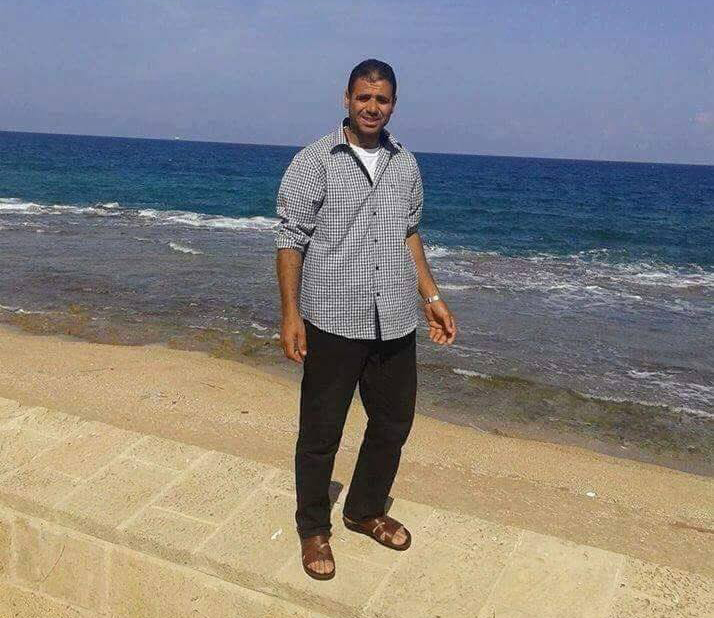 Mahmoud Odeh (Photo courtesy of the Odeh family)
Odeh's family waited outside the Israeli base in order to bring his body for immediate burial in accordance with Muslim tradition. Four hours later, a soldier informed them the deceased's body has been transferred for autopsy to the Israeli National Center of Forensic Medicine (Abu Kabir) in Tel Aviv.
In the pre-petition filed on behalf of the deceased's brother Mohammad Odeh, copies of which were also sent to the Israeli military Chief of Staff Gadi Eizenkot and Chief Military Advocate General Sharon Afek, Adalah Attorney Muna Haddad emphasized that the Israeli military transferred the body of the deceased to Abu Kabir without having obtained the permission of his family or informing them beforehand.
Delays in returning Odeh's body for burial constitute both a severe violation of his family's right to dignity and to the timely, dignified burial of the deceased.
The Israeli military's "holding of the body in this case is a gross violation of both international humanitarian law as well as international principles of human rights as they apply to the West Bank," Attorney Haddad wrote in the pre-petition.
Adalah demands the Israeli military return Mahmoud Odeh's body to his family for burial at the earliest possible opportunity, before additional legal actions become necessary.
CLICK HERE to read the pre-petition [Hebrew]
Read more: