Arab mothers, infants unable to access health care after Israeli Supreme Court rejects Adalah petition
Supreme Court backs Health Ministry move to shutter mother-infant clinic, leaving residents from two Haifa-area villages without access to pre- and postnatal care.
The Israeli Supreme Court on 20 February 2018 rejected a petition filed by Adalah – The Legal Center for Arab Minority Rights in Israel demanding Israeli authorities reopen a sealed mother-infant health clinic that serves two Palestinian Arab communities in the country's north.
The mother-infant or Tipat Halav clinic, located in the village of Khwaled just outside Haifa, also provided medical care to mothers and young children from the neighboring Arab town of Ras Ali.
Adalah's petition, filed on behalf of Khwaled and Ras Ali residents and The Galilee Society, called on the Israeli Health Ministry to reopen the clinic.
The clinic, which opened in 1997 and provided health services to some 1,500 residents, was shuttered by the Health Ministry in August 2017.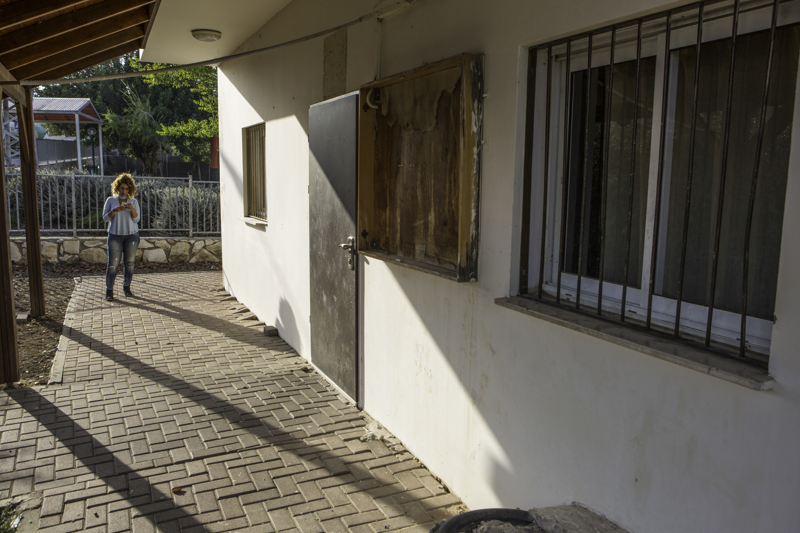 A social worker stands outside the sealed mother-infant health clinic in Khwaled in November 2017. (Photo by Mati Milstein)
Supreme Court Justices Yoram Danziger, Neal Hendel, and Uri Shoham ruled to keep the clinic shut, writing in their decision:
"There is no disputing the fact that the closure of the Tipat Halav clinic in Khwaled has created a certain burden on the residents of Khwaled and Ras Ali. This is particularly the case for the residents of Ras Ali, who have been required in the past to walk to the clinic in Khwaled and are now required to walk to Khwaled and then continue on from there via public transportation. Nevertheless, according to the information provided to us – particularly regarding the access to and frequency of public transportation between Khwaled and the village of Ibtin – it appears as if this burden is not unreasonable or disproportionate."
The mother-infant clinic in Ibtin is now intended to receive additional patients from Khwaled and Ras Ali who previously received medical care from the now-closed clinic.
Adalah Attorney Sawsan Zaher stated in response to the Supreme Court decision: "The court has ignored the difficulties faced by Ras Ali residents, who have no public transportation and must walk five kilometers in order to take a bus from the neighboring village [Khwaled] in order to access a health clinic in yet another village. By doing so, the court has undermined the law, which stipulates that mother-infant clinics be located close to one's residence and accessible within a reasonable amount of time. In addition, even though the court ruling states that the Ibtin clinic is open to all women, we filed affidavits testifying to the fact that it in fact only accepts members of the Clalit health fund."
Attorney Zaher emphasized that the Health Ministry has been seeking to close the Khwaled clinic for years and that the move is not – as claimed in the court decision – the result of a new policy.
"To our dismay, the Supreme Court is now backing the Health Ministry, thereby allowing a violation of the right of mothers and children to vital medical care."
CLICK HERE to read the Supreme Court decision [Hebrew]
HCJ 6362/17, Ikhlas Simriyyeh et al v. Health Ministry (Petition dismissed 20 February 2018)
Read more: