Israeli Supreme Court orders state to explain why it won't let wounded Palestinian youth out of Gaza to access urgent medical care in West Bank
Yousef Karnaz, 20, in danger of having second leg amputated as Israeli Defense Ministry rejects court's recommendation to evacuate him to Ramallah hospital.
The Israeli Supreme Court on Thursday evening, 12 April 2018, ordered the state to explain why it will not allow a Palestinian youth wounded by Israeli army gunfire to leave the Gaza Strip for urgent medical care in the West Bank that would prevent him from having his second leg amputated.
The court ordered an additional hearing on Sunday, 15 April 2018, at 11:30, but Adalah – The Legal Center for Arab Minority Rights in Israel and Al Mezan Center for Human Rights submitted a request tonight for an urgent hearing tomorrow, Friday 13 April. Despite the agreement of the attorney general to have the hearing, the Supreme Court has rejected the request.
Two young men – Yousef Karnaz, aged 20, and Mohammad Al-'Ajouri, aged 17, both from Gaza – were shot and wounded by the Israeli military during Land Day protests in the Gaza Strip on 30 March 2018.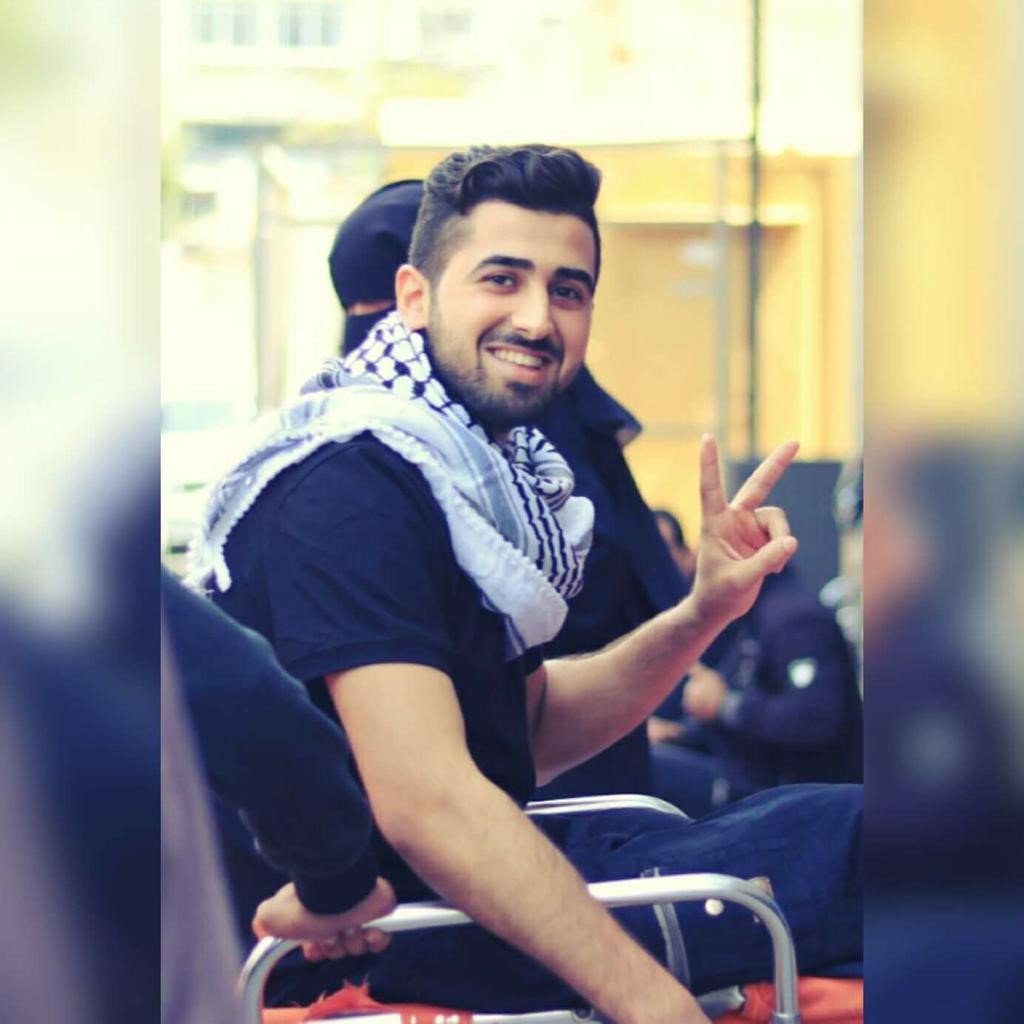 (Photo courtesy of Yousef Karnaz)
Adalah and Al Mezan Center for Human Rights filed a petition to the Supreme Court on Sunday, 8 April 2018, demanding that Israel allow the two critically-wounded men to leave Gaza for urgent medical treatment in Ramallah's Al Istishari Arab Hospital.
The Supreme Court delayed its decision on the matter and – despite the urgent nature of the situation – allowed the state attorneys three days to respond to the Adalah-Al Mezan petition.
Adalah and Al Mezan learned on Wednesday that, as a result of the delays imposed by the Israeli military and the court, Gaza doctors amputated the men's legs and Karnaz is in danger of losing his second leg if he does not receive urgent medical attention in the West Bank.
Gaza's Shifa Hospital, which had no means to rescue the wounded men's legs, referred them to Al Istishari Hospital on 1 April 2018 – two weeks ago – and a request to exit Gaza and transfer to Ramallah was submitted to the Israeli military's Coordinator of Government Activities in the Territories (COGAT) that same day. However, COGAT did not respond and Adalah and Al Mezan sent an urgent letter on 4 April requesting authorization for immediate passage for the wounded men from Gaza to Ramallah. On 5 April, Adalah was informed that COGAT refused the wounded men's requests.
Today's Supreme Court hearing focused on the possibility of Karnaz leaving Gaza for urgent medical care to save his second leg.
The justices recommended to the state attorney to let Karnaz be evacuated to Ramallah for treatment, but the Israeli Defense Ministry rejected the request.
Al Mezan Director Mr. Issam Younis, speaking on behalf of both Adalah and Al Mezan, stated in response to today's ruling:
"Despite how shocking this case is, and the warnings to the Supreme Court that its slow intervention has resulted in unnecessary amputation of limbs of two petitioners, the court is once again delaying and wasting precious time rather than ruling on the case. This policy indicates that, from the point of view of the Israeli authorities, Gaza is merely an open-air prison where people in need of medical care, including those wounded by the Israeli army, are denied access to medical treatment – something that, under international law, is considered a serious violation amounting to torture and cruel, inhumane and degrading treatment. Nevertheless, we hope that Yousef stays strong and that a court decision will save his leg and help thousands of patients to access medical care timely."
CLICK HERE to read the Supreme Court's decision [Hebrew]
Read more: