Israel forcing international lecturers out of West Bank Palestinian universities
Birzeit University, Adalah, Al-Haq now fighting to end escalating discriminatory Israeli policy aimed at preventing international academics from staying in the West Bank and refusing to renew visas for those with teaching contracts.

Israel is refusing to issue work permits for international academics working at Palestinian universities in the occupied West Bank and is escalating a harsh visa policy that is forcing them to abandon their students and leave the country. Murky and arbitrary Israeli regulations leave international lecturers and their families in constant uncertainty and subject to deportation at any time.
UPDATE [19.04.2021]:
The
Israeli Defense Ministry informed Adalah
on 22 March 2021 that it is currently reevaluating its regulations concerning entry to the West Bank, and will take into consideration issues raised in Adalah's letter demanding the establishment of regulations similar to those now enabling the entry of foreign lecturers teaching at Israeli universities.
Adalah issued a follow-up letter
on 19 April 2021 demanding the Israeli Defense Ministry specify a timeline for the revised regulations. Meanwhile, individual applications of foreign lecturers invited to teach at Palestinian universities will continue to be examined on a case-by-case basis.
Now, a Palestinian university in the West Bank, together with two Palestinian human rights groups, are taking legal action.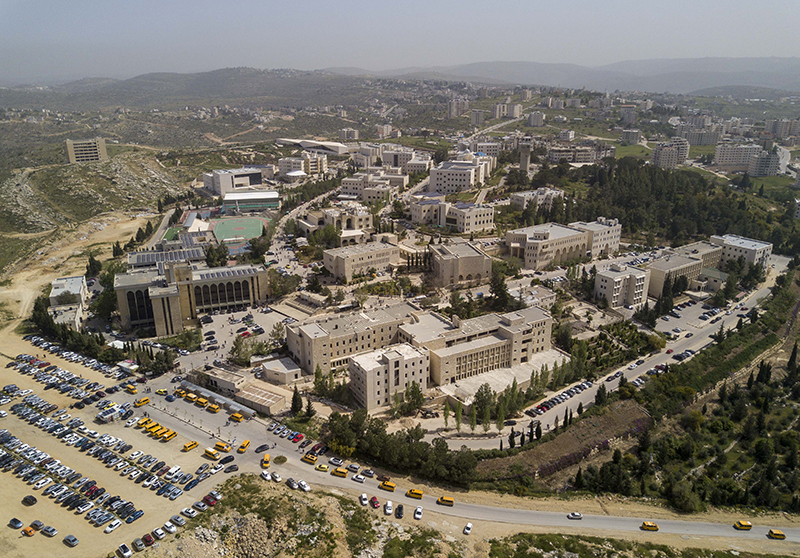 Aerial view of Birzeit University campus (Birzeit University Public Relations Office)
After three consecutive academic years during which Israel has intensified its efforts to force international lecturers to leave the country, Birzeit University, Al-Haq, and Adalah – The Legal Center for Arab Minority Rights in Israel, are demanding an immediate halt to this policy targeting Palestinian academic freedom and isolating Palestinian institutions of higher learning. Birzeit University – despite operating under Israeli military occupation – must be guaranteed the ability to exercise its right to freedom of education.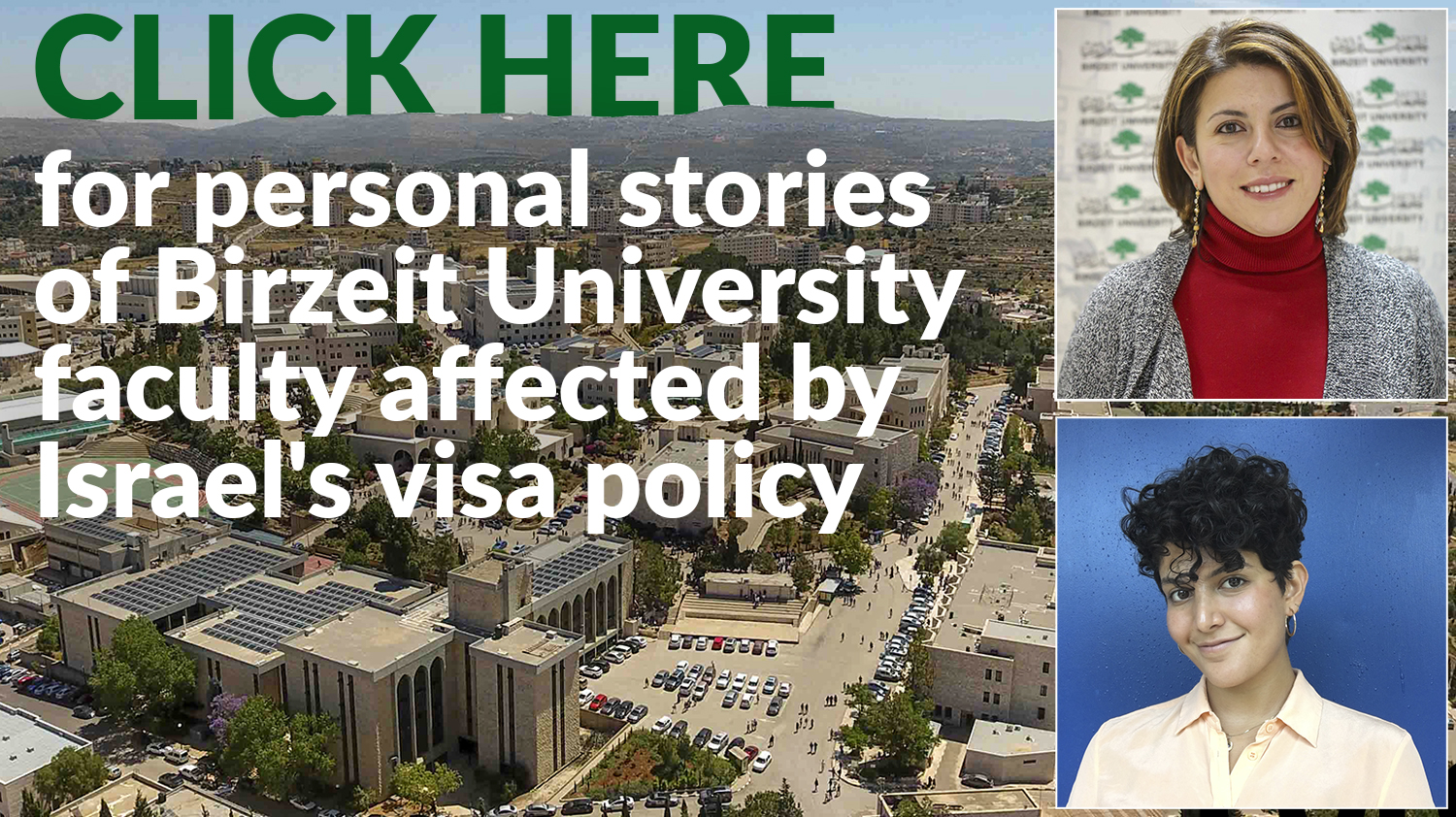 In a letter sent on 30 April 2019 to Israeli Interior Minister Aryeh Deri, Israeli Attorney General Avichai Mandelblit, Israeli Chief Military Advocate General Sharon Afek, and the Israeli military's Coordinator of Government Activities in the Territories (COGAT) Kamil Abu Rokon, Birzeit University, Al-Haq, and Adalah demand that Israel:
lift the restrictions preventing international academics employed by Birzeit University from staying and working in the West Bank;
refrain from imposing arbitrary restrictions on the duration of stay or extension of stay for international academics;
order the publication of a clear and lawful procedure for issuing entry visas and work permits for international academics in the West Bank, which will enable the university to manage and maintain its academic freedom.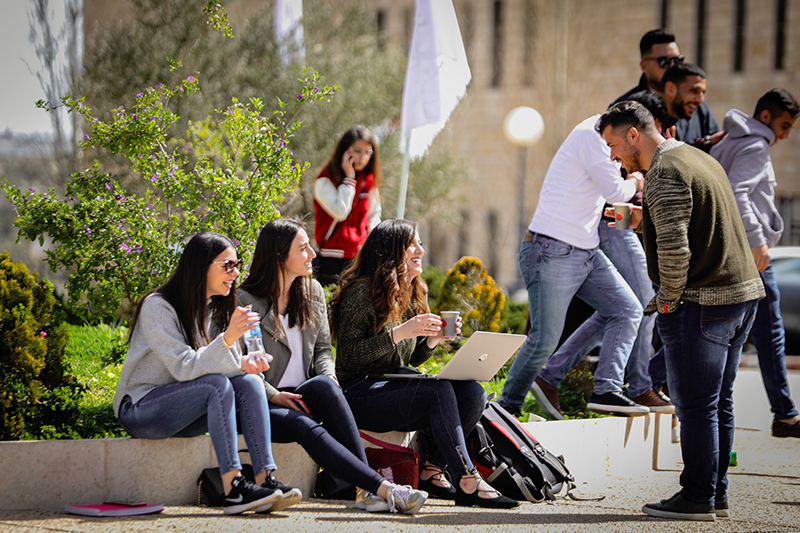 Birzeit students on campus (Birzeit University Public Relations Office)
THE NUMBERS
While only Israeli authorities can provide full figures over the past number of years, by 2017 a variety of sources confirmed an escalation in Israel's refusal to renew visa extensions as well as a range of other conditions. The Right to Enter Campaign, which has monitored the issue of entry and visa procedures for foreign nationals for over a decade, reports a clear escalation in refusals on visa extension applications and tightening of restrictions since at least mid-2016.
For example, the Edward Said National Conservatory of Music, an affiliate of the Board of Trustees of Birzeit University, reported a 200 percent increase in visa denials over the past two academic years alone: In the 2017-2018 academic year, four international faculty out of 20 were denied visa extensions or entry at the border; in 2018-2019, eight international faculty out of 19 were denied visa extensions or entry.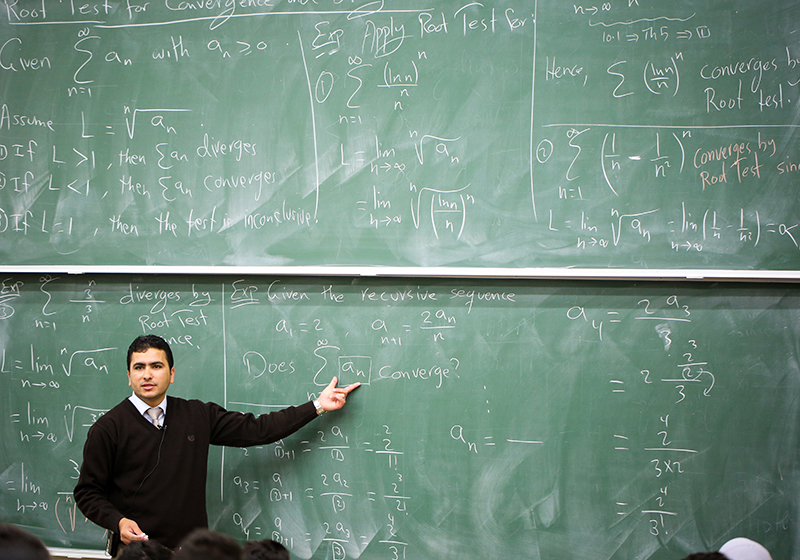 Teaching a class at Birzeit University (Birzeit University Public Relations Office)
Between 2017 and 2019, four full-time and three part-time international lecturers at Birzeit University were compelled to leave the country and were not able to continue their teaching because Israel refused to renew their visas. In 2019, Israel denied entry to two international academics with Birzeit University contracts. Not a single international faculty member, with the exception of those directly employed by foreign government-sponsored programs, was issued a visa for the length of their 2018-2019 academic year contract. As of press time, six full-time international faculty members contracted for the 2018-2019 academic year are without valid visas; another five – including a department chair – are overseas with no clear indications of whether they will be able to return and secure visas required for them to stay for the coming academic year. Over 12 departments and programs face losing faculty members in the coming academic year because of the Israeli policy.
Birzeit University President Abdullatif Abuhijleh said: "Blocking our right to engage international academics is part of an ongoing effort by the Israeli occupation to marginalize Palestinian institutions of higher education. The latest escalation in visa restrictions is just one in a longstanding and systematic Israeli policy of undermining the independence and viability of Palestinian higher education institutions".
PALESTINIAN UNIVERSITIES IN THE CROSSHAIRS
Birzeit University is not alone: universities across the Occupied Palestinian Territory, including East Jerusalem, are being affected by the Israeli policy.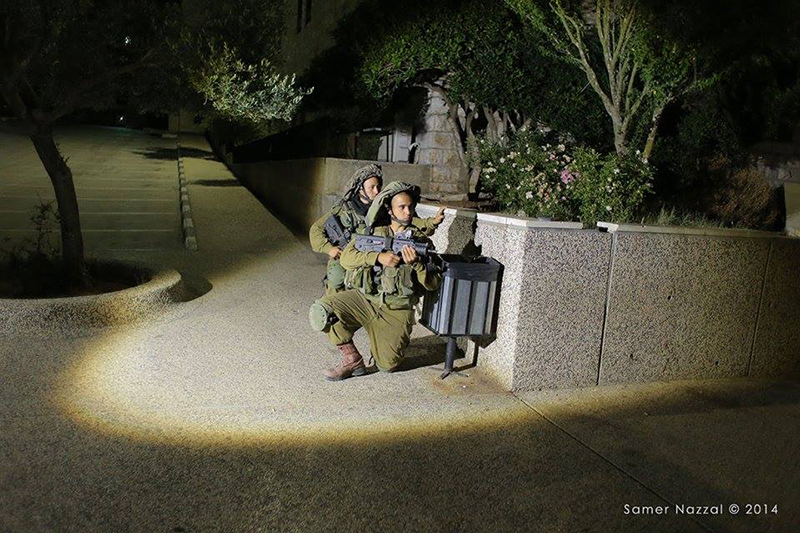 Israeli military forces raid the Birzeit campus in 2014 (Samer Nazzal via Birzeit University Public Relations Office)
A February 2018 Palestinian Ministry of Education study found that more than half of the international lecturers and staff (32 out of 64) at eight universities were detrimentally affected during the previous two years by Israeli rejections of applications for new visas or visa extensions or by refusal to allow them to enter the West Bank. These academics, many of them Palestinians holding foreign passports, are citizens of various countries including the Netherlands, France, Germany, India, and Jordan, with the majority from the U.S. and European Union member states.
Over the past two years, Israel has been escalating the visa restrictions it is imposing on international academics, including: denial of entry to the West Bank; refusing visa extensions; delays in processing visa extension applications beyond the duration of the period the visa is valid; arbitrarily granting visas for short periods, sometimes ranging from only two weeks to three months; restricting visas to the West Bank only and permitting entry and exit only via the Allenby Bridge crossing rather than via Ben Gurion Airport; requirements to deposit large sums as guarantees, sometimes as much as NIS 80,000 (approx. US$23,300).
Without work permits issued by Israel and no clear means for securing visas to enter or stay, international academics have no guarantees they can travel to Palestinian universities that recruit them, remain in the OPT for the duration of their academic contracts, or return if they travel abroad for academic or personal reasons.
These Israeli restrictions have severe repercussions on Birzeit, its students, and the Palestinian public at large, isolating the university from other educational institutions around the world and diminishing the quality of education it offers to the Palestinian people.
ISRAELI POLICY ILLEGAL
In 2019's QS World University Rankings, Birzeit University ranked within the top three percent of universities worldwide. But these rankings are based on a number of key indicators – including the proportion of international faculty and international students – that Israel is now targeting. By preventing Birzeit from employing international faculty, Israel is impeding its ability to function as a university that meets international standards.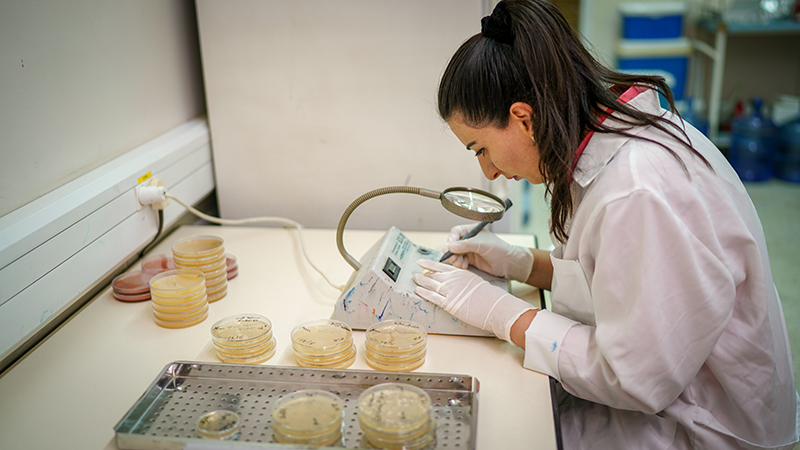 A student conducting research in a Birzeit lab (Birzeit University Public Relations Office)
The Israeli policy toward international academics violates both Israeli law and international law. It violates universities' freedom to expand the areas of research and studies it offers to Palestinian and international students alike. As such, Israel is blocking the occupied Palestinian population from determining for themselves what kind of education they want to provide.
Adalah Deputy General Director Attorney Sawsan Zaher, who drafted the letter to Israeli authorities, said: "Palestinians in the West Bank and Gaza Strip – like all other peoples around the world – are entitled to exercise their right to academic freedom as part of their right to self-determination. The Israeli military occupation cannot prevent Palestinians from exercising this right".
Indeed, according to the interpretation applied to Article 43 of the Hague Regulations of 1907, sovereignty of education does not change hands – it is inalienable – and must remain in the hands of the occupied Palestinian population.
CLICK HERE for stories of Birzeit University faculty members personally affected by the Israeli policy
CLICK HERE to read the letter [Hebrew original]
CLICK HERE to read the letter [Arabic translation]
CLICK HERE to read the letter [English translation]

Press liaisons for interview requests & further details: