Leading Palestinian Islamic figure's legal team appeals his detention until end of trial
Sheikh Kamal al-Khatib was arrested on 14 May 2021 in violent Israeli police raid that left dozens of local Palestinian residents wounded in Kufr Qanna.
The legal defense team of leading Palestinian Islamic figure Sheikh Kamal al-Khatib appealed on Thursday, 10 June 2021, to Israel's Nazareth District Court against his continued detention until the end of legal proceedings against him.
The Israeli prosecutor filed an indictment for incitement charges against Sheikh Khatib on 27 May 2021 and the attorney general at that time approved the state's request to keep him in detention until the end of his trial.
Adalah General Director Attorney Dr. Hassan Jabareen, together with attorneys Hassan Tabajah and Omar Khamaisi, appealed to the court to schedule an urgent hearing and order the full release of Khatib or, alternatively, release him under proportionate restrictive conditions appropriate to the alleged offenses attributed to him.
On 8 June 2021, the court had earlier ruled to keep Sheikh Khatib in detention until the end of his trial.
Sheikh Kamal al-Khatib (second from right) speaks with his legal defense team in court on Tuesday, 8 June 2021. (Photo: Ari Remez/Adalah)
Adalah General Director Attorney Dr. Hassan Jabareen responded to the Israeli court's 8 June decision to hold Sheikh Khatib in jail:
"There has not been a case in the past 20 years in which an Israeli court has held someone in prison for the duration of their trial for alleged offensive speech. Moreover, the scant evidence presented by Israeli authorities in Sheikh Kamal al-Khatib's indictment does not even hint at a call for violent acts. Israeli authorities seek to persecute Sheikh Khatib due strictly to his religious faith and the love he has expressed for Jerusalem and the people of Gaza. There is no danger emanating from the expressions or statements of Sheikh Khatib, yet with these extreme measures the Israeli court provides support to Israeli police efforts intended to intimidate Palestinian citizens of Israel. We will appeal this decision to the district court."
Israeli special police forces arrested Sheikh Khatib on 14 May 2021 in a violent raid on his hometown of Kufr Qanna that left dozens of local Palestinian residents wounded, some of them seriously.
On Monday, 24 May 2021, Haifa Magistrates Court Judge Zayed Fallah ruled that there was no justification for holding Khatib in custody, and ordered his release under house arrest until 28 May 2021, at 08:00. However, later that same day, Israeli police appealed this decision to the Haifa District Court.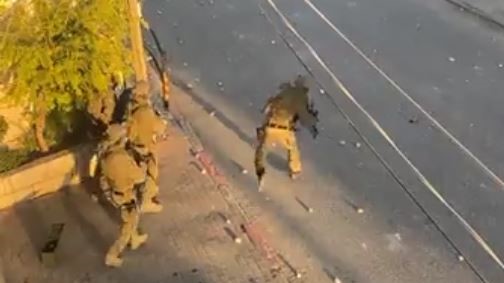 Israeli police in Kufr Qanna involved in the arrest of Sheikh Kamal al-Khatib on 14 May 2021. (Facebook)
Jabareen, who represented Sheikh Khatib at the 24 May hearing together with attorneys Tabajah and Khamaisi, stressed that his arrest was not even legal as Israeli police did not have a court order when they raided his home.
Jabareen also argued before the court that the allegations against Khatib did not justify his arrest. During the hearing, Khatib's defense team presented a video recording of a sermon delivered by Khatib at his mosque earlier on the day of his arrest.
In this sermon, Khatib strongly condemned an earlier attack on an Israeli Jewish civilian. Khatib said in his sermon that if he had been on the scene himself, he would have acted to protect the Jewish individual from harm.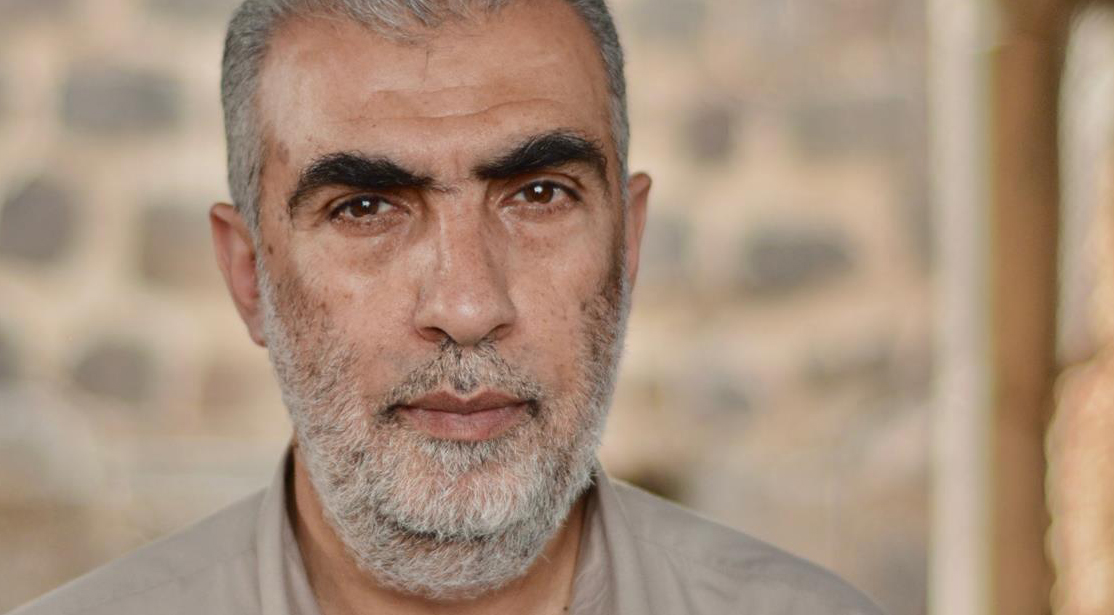 Sheikh Kamal al-Khatib (Facebook)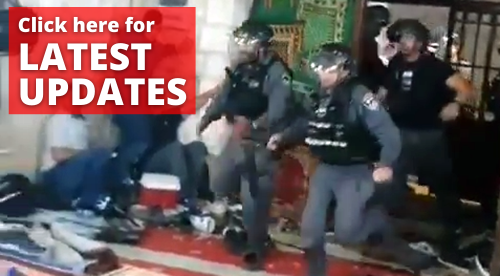 (Photos: Facebook and Omar Khamaisi)
Read more: