Following Adalah petition, Israeli military allows Palestinian grandmother to enter air base to visit father's grave for first time ever
72-year-old Salwa Salem Copty finally allowed to visit Christian cemetery surrounded by Israeli military base built on the ruins of destroyed Palestinian village near Nazareth.
Israeli military authorities have agreed – following Adalah's legal intervention – to allow a 72-year-old Palestinian grandmother with ailing health to make a first-ever visit to the grave of her father in a Christian cemetery surrounded by an Israeli military base.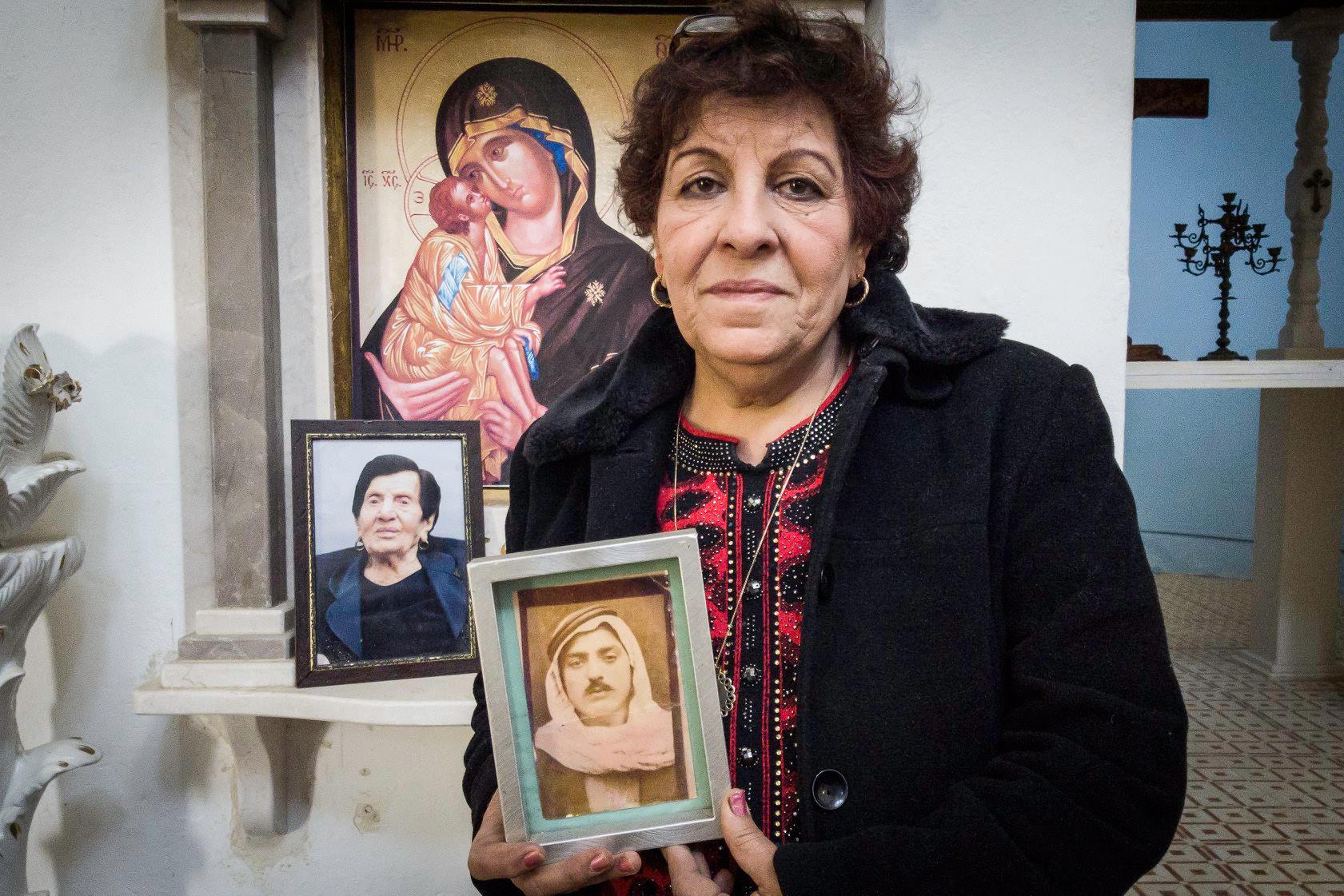 Salwa Salem Copty holds a photograph of her father in a church in the destroyed Palestinian village of Ma'alul. (Photo by Mati Milstein)
In January 2019, Adalah – The Legal Center for Arab Minority Rights in Israel had filed a Supreme Court petition on behalf of Copty and her 93-year-old uncle Subhi Mansour – the only living person who can identify the location of Copty's father's grave – demanding the Israeli military permit them to visit the cemetery.
In response to Adalah's petition, the Israeli State Attorney's Office has now announced that it will allow Salwa and her uncle to visit the cemetery and on 19 June 2019 the Supreme Court removed the petition from its roster.
Salwa Salem Copty was born in 1948 several months after her father, Fares Salem, was shot and killed by Israeli troops. Israeli forces occupied their home village of Ma'alul in July 1948, expelled its Palestinian residents, and destroyed the entire village with the exception of two churches and a mosque. An Israeli air force base was subsequently built on the ruins of Ma'alul, surrounding the Christian cemetery, and the displaced residents have been barred by Israeli authorities from visiting their families' graves ever since.
The Israeli military has decided it will allow Salwa, her uncle, and two other people up to three visits a year to the cemetery. They must submit requests in advance, are subject to security checks, and are prohibited from bringing cameras, cellular phones, or other devices that may be used for documentation. The military will also allow visitors to rehabilitate the neglected and desecrated cemetery.
Adalah Deputy General Director Attorney Sawsan Zaher, who filed the petition, commented on the recent development:
"For almost 20 years, the Israeli military refused – with absolutely zero justification – to address Salwa's requests to exercise her basic constitutional right to visit the grave of her father who was killed just months before she was born. The Israeli army will never be able to compensate Salwa for these decades of injustice but we are pleased that, after such a long struggle, she will finally be able to visit her father's grave".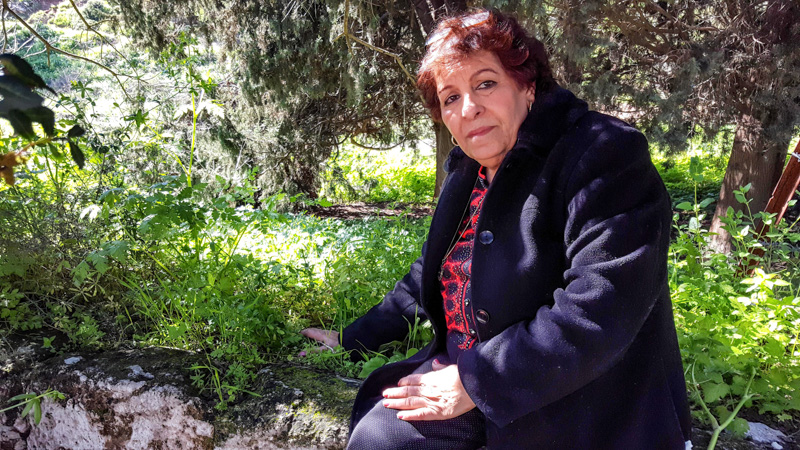 Salwa Salem Copty visiting ruins of Ma'alul. (Photo by Mati Milstein)
Copty, who now lives in Kafr Kana, is married with four children and two grandchildren. Her health is deteriorating; she is confined to a wheelchair following the amputation of her left leg last year.
Adalah agreed to delete the petition subject to the awarding of court expenses. The Supreme Court will hear arguments from both sides presently.
CLICK HERE to read the Supreme Court petition [Hebrew]
CLICK HERE to read the state's response [Hebrew]
CLICK HERE to read the Supreme Court ruling [Hebrew]
HCJ 280/19 Salwa Salem Copty v. Israeli Defense Ministry
Read more: