Adalah demands Israel provide mobile post offices for 125,000 Bedouin citizens during COVID-19 crisis
Palestinian Bedouin residents of 48 villages in Naqab (Negev) region are served by post offices in just seven towns. As public transportation is significantly reduced to meet COVID-19 restrictions, citizens cannot reach their post offices.
Adalah – The Legal Center for Arab Minority Rights in Israel sent an initial letter to the Israel Postal Company and Israel's Communications Ministry on 27 April 2020 demanding they provide mobile post offices to serve tens of thousands of residents of 48 Bedouin villages in the Naqab (Negev) region during the COVID-19 crisis.
In response to Israeli Health Ministry guidelines drawn up to prevent the spread of the virus, public transport services were significantly reduced and many residents from Bedouin villages were unable to access post offices, currently located in just seven towns across the Naqab area.
Post office opening hours were also reduced, and government demands that the public adhere to safety measures – most notably social distancing – has created long lines and overcrowding at the existing post offices.
Bedouin residents of the region who have lost their jobs and sources of livelihood, and have filed for unemployment benefits, are required to collect unemployment payments at post office branches.
Adalah Attorney Aiah Haj Odeh demanded in this letter that mobile post office branches also be made accessible to residents on specific days when unemployment and retirement payments and other allowances are issued, in order to ensure access for the elderly.
Just a week and a half prior, on 16 April 2020, Adalah's Haj Odeh had sent a letter demanding that Israeli authorities provide information about planned or already-established infrastructure that would Palestinian Bedouin residents of the Naqab (Negev) to file online unemployment forms, an action which requires access to internet, electricity, and other essential services.
In light of the Israel Postal Company's successful establishment of mobile post offices in Be'er Sheva, Arad, and other primarily-Israeli Jewish communities in the Naqab (Negev), Adalah asked in a follow-up letter sent on 29 June 2020, whether the Israeli Post, a government company, has also considered establishing such mobile stations in Bedouin communities in the same region as part of the state's efforts to combat the spread of COVID-19.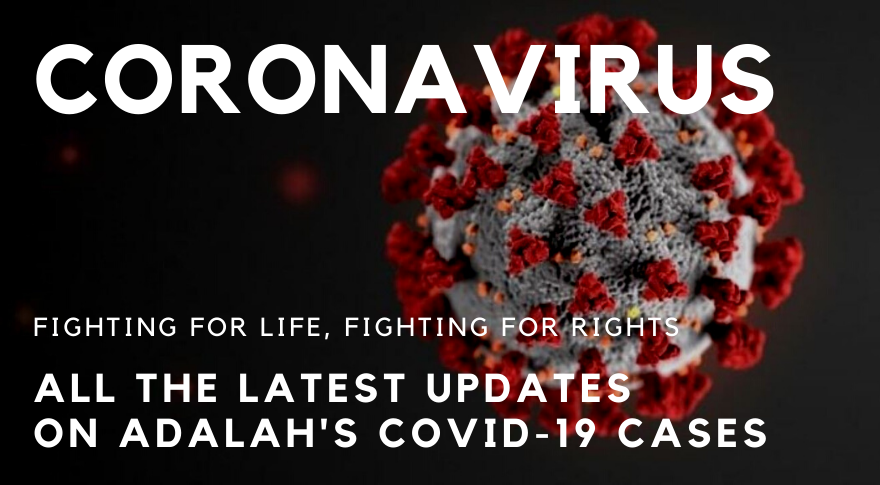 Read more: