Adalah demands Israeli police end mass arrests of Palestinian citizens
Israel's police openly announce that 'Operation Law and Order' intended to intimidate and serve as 'deterrent'; Adalah: This is illegal, constitutes collective punishment based on racial profiling.
Adalah – The Legal Center for Arab Minority Rights in Israel sent an urgent letter to senior Israeli officials on Thursday, 27 May 2021, demanding they move to immediately call off the Israeli police force's mass arrests of Palestinian citizens.
In his letter to the Israeli attorney general, national police commissioner, and the acting state prosecutor, Adalah Attorney Wesam Sharaf called for an immediate end to the Israeli police's "Operation Law and Order". Since the start of the operation, Israeli police have reportedly arrested more than 300 Palestinian citizens of Israel, the majority of whom were released from custody without any charges filed.
Israeli police arrest a Palestinian woman in Haifa in May 2021.
Countless eyewitness reports testify to observing large Israeli police forces invading communities in scenarios which closely resemble full-scale military operations, with officers arriving in large conveys of vehicles outfitted with combat equipment.
Israeli police use excessive force and violence to pull Palestinians from their homes despite no indications of resistance and without police forces having made any prior efforts to summon the individuals to police stations for questioning.
These extreme methods of operation fall in line with directives issued publicly by the Israeli national police commissioner who declared that the purpose of the mass arrest operation is to "restore deterrence and increase governance".
Adalah Attorney Sharaf clarified in the urgent letter that the police's stated goals for the operation are patently illegal, running contrary to the principles of criminal law.
Israeli police are making illegal use of mass arrests as a form of collective punishment of an entire community. In addition, transcripts of court hearings held since the start of the operation have also made clear that Israeli officers were given orders to arrest people in order to intimidate Palestinian citizens and demonstrate presence and power.
"Israeli police use arrests in Arab society as a tool of deterrence vis-a-vis Arab citizens … and this tool is now being employed on the basis of racial profiling of a particular population," Sharaf wrote.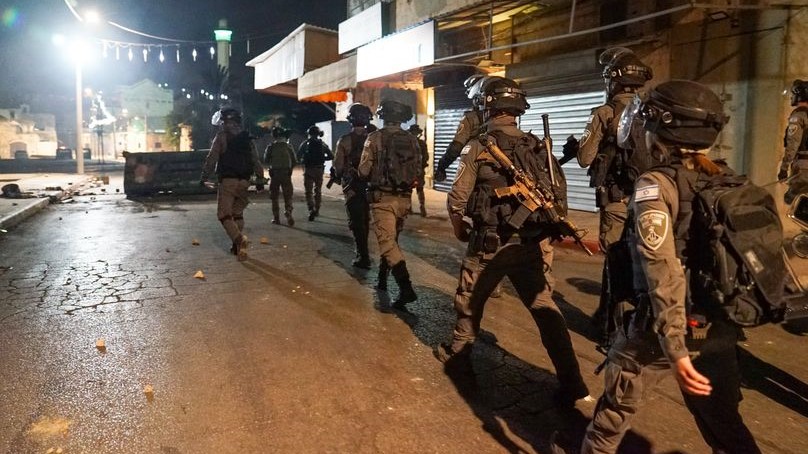 (Photo: Israel Police/Facebook)
Adalah added that the violent arrests now being carried out by Israeli police in the framework of Operation Law and Order also trigger unnecessary friction with and risk to the Palestinian community.
The Israeli raid in Kufr Qanna to arrest Sheikh Kamal Khatib, a prime example of this violent police approach, resulted in the wounding of dozens of local residents, some of them seriously.
CLICK HERE to read the letter [Hebrew]
Dr. Hassan Jabareen, general director of Adalah – The Legal Center for Arab Minority Rights in Israel, responded to the new mass arrest operation announced Sunday night, 23 May 2021, by Israeli police:
"The massive arrest campaign announced by Israeli police last night is a militarized war against Palestinian citizens of Israel that requires a rapid response from all Palestinian political movements, parties, and from the High Follow-up Committee for Arab Citizens of Israel. This is a war against Palestinian demonstrators, political activists, and minors, employing massive Israeli police forces to raid the homes of Palestinian citizens. These raids are intended to intimidate and to exact revenge on Palestinian citizens of Israel – 'to settle the score' with Palestinians, in the Israeli police's own words – for their political positions and activities."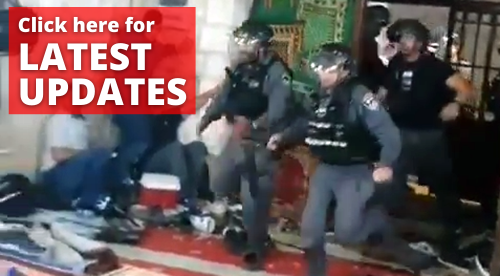 (Photo: Israel Police/Facebook)
Read more: