Supreme Court Accepts Revocation of MK Zoabi's Parliamentary Rights
On 13 February 2013, an expanded panel of Supreme Court judges rejected Arab Knesset Member Haneen Zoabi's petition to cancel the Knesset's removal of some of her parliamentary privileges. Justifying their decision, the justices wrote, "Since the 18th Knesset's mandate has ended so has its decision… to withdraw certain rights from MK Zoabi." They added that there was no cause for "the court to allocate its limited resources to consideration of a theoretical issue."
Court Delays Decision Until Dissolution of 18th Knesset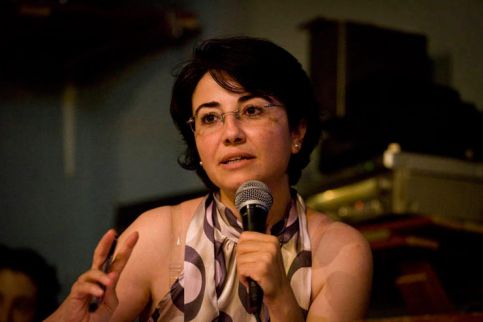 On 13 February 2013, an expanded panel of Supreme Court judges rejected Arab Knesset Member Haneen Zoabi's petition to cancel the Knesset's removal of some of her parliamentary privileges.
Justifying their decision, the justices wrote, "Since the 18th Knesset's mandate has ended so has its decision… to withdraw certain rights from MK Zoabi." They added that there was no cause for "the court to allocate its limited resources to consideration of a theoretical issue."
The Knesset revoked three of MK Zoabi's parliamentary privileges:
(1) privileges in overseas travel enjoyed by MKs;
(2) her diplomatic passport; and
(3) the right for the Knesset to cover her legal fees should her parliamentary immunity be revoked for the purposes of criminal prosecution.
Adalah and ACRI: Decision permits tyranny of majority
The petitioners, Adalah and the Association for Civil Rights in Israel (ACRI), responded: "The Court finished hearings on this petition months before elections. Had it issued a timely decision, it could have prevented the Knesset's illegal and undemocratic action, which is nothing but a reflection of the tyranny of the majority over the minority."
Attorneys Hassan Jabareen of Adalah and Attorney Dan Yakir of ACRI argued in the October 2010 petition that the Knesset removing MK Zoabi's privileges created a dangerous precedent that allows the representatives of the majority in the Knesset to punish minority representatives for their political activity.
Revoking privileges violates freedom of expression
Revoking an MK's privileges for her political activity contradicts the basic purpose of parliamentary immunity, which is to protect the rights of all parliamentarians' to political activism. The precedent limits freedom of political expression for Knesset minority representatives, especially Arab MKs.
Case Citation: HCJ 8148/10, Zoabi v. The Knesset
See more:
Expanded Panel of Seven Israeli Supreme Court Justices Hears Petition against Revocation of MK Haneen Zoabi's Parliamentary Privileges – 6 June 2012
Israeli Supreme Court Orders Knesset to Explain Decision Revoking Parliamentary Privileges of MK Haneen Zoabi – 27 April 2011