Israel plans to build dozens of new homes in Arab village facing severe housing shortage – and offer them to non-residents
Impoverished seaside village of Jisr Az-Zarqa faces one of country's most severe housing shortages; local families lack more than 730 homes.
Adalah – The Legal Center for Arab Minority Rights in Israel is demanding that Israel offer new homes slated for construction in Jisr Az-Zarqa exclusively to local residents, who have been suffering for decades from one of the country's most severe housing shortages.
There is a shortage of more than 730 housing units in the Arab seaside fishing village, located between Tel Aviv and Haifa.
In a letter sent to the Israel Land Authority (ILA) and the Israeli Ministry of Construction and Housing on 23 February 2017, Adalah said that impending tenders on 72 new homes should be offered strictly to local residents in accordance with a lottery system.
At the moment, the ILA and the ministry are planning to offer the new homes for bidding on the open market: anyone in the country, regardless of their current place of residence, will be able to place bids on the new homes and only 20 percent will be reserved for residents of Jisr Az-Zarqa. Following the 1948 War, Jisr Az-Zarqa is the only remaining Arab village located on the coast of Israel.
Adalah Attorney Suhad Bishara said this is the very first tender for new housing units in Jisr Az-Zarqa since the establishment of the State of Israel:
"Israel is offering homes in Jisr Az-Zarqa for the very first time since 1948, but it cannot ignore the dire situation local residents are facing and put these new homes on the open market for anyone who wishes to buy them. The families living in Jisr Az-Zarqa are at the bottom of the country's socio-economic ladder, and offering these new homes on the open market would be patently unfair. Further, doing so would fail to accomplish the plan's stated purpose of providing housing for the village's residents."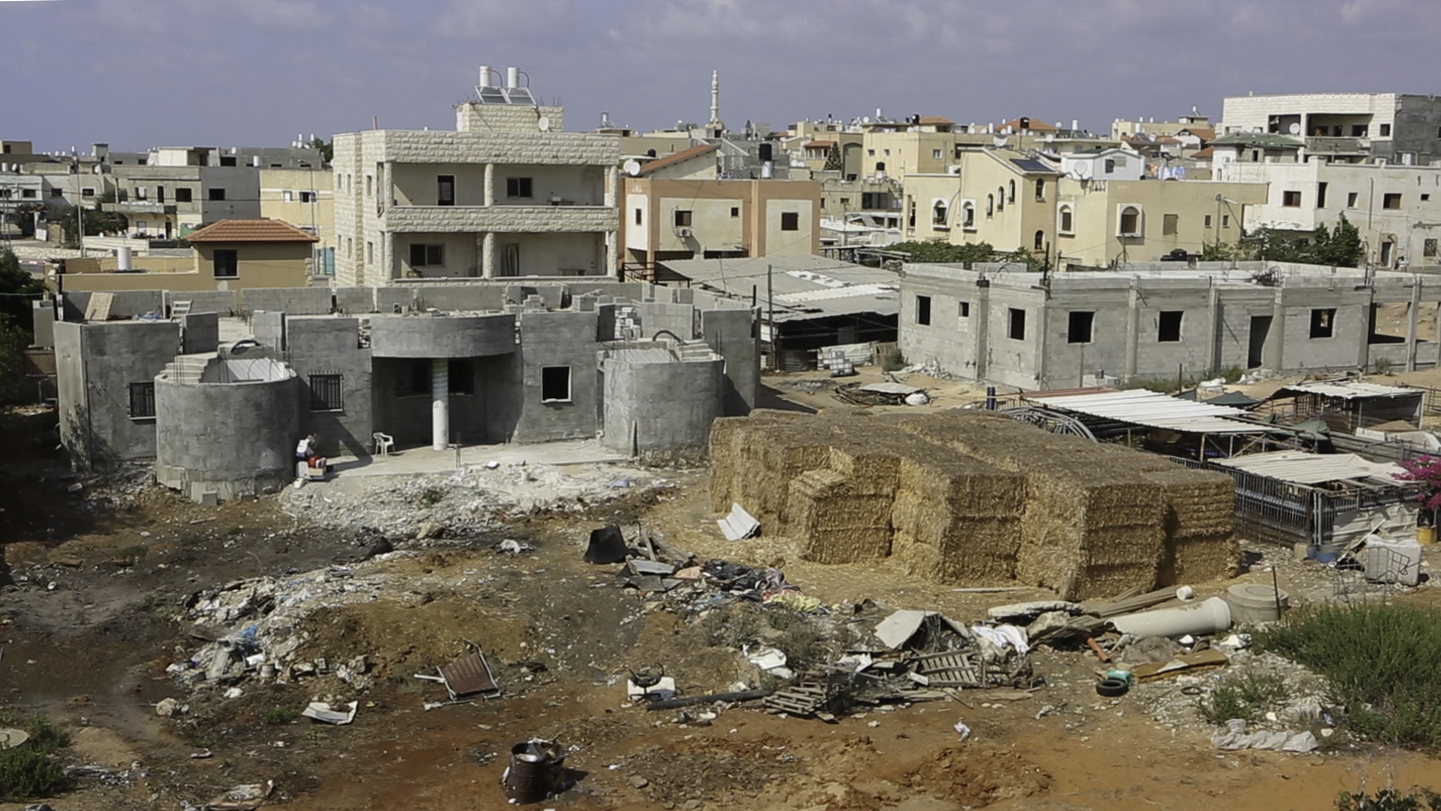 Houses on the southern edge of Jisr Az-Zarqa, as seen from an embankment that separates the town from the neighboring Jewish town of Caesarea. (Photo by Mati Milstein)
Adalah's letter detailed that "at the end of 2014, there were 2,193 housing units that served as homes for 2,926 households (13,689 residents). Basic math reveals a shortage of more than 730 homes in the village. This situation is worsening with every passing year: in 2001, the village was short 253 homes (15.2 percent) and by 2014 that figure had increased to more than 25 percent."
Jisr Az-Zarqa also has no sufficient official government development and zoning plan.
"The village's development plan went into effect in 1993 based on data from the 1980s. Although a detailed plan has recently been approved… this plan also does not provide for the village's current or future needs. According to this plan, only 524 new housing units will be offered."
The ILA and Israeli Ministry of Construction and Housing often offer tenders according to a lottery system strictly to residents of given municipalities and, Attorney Bishara stated, and this should be the case in Jisr Az-Zarqa as well.
"Given that this housing allocation is meant to provide an – albeit partial – solution to the housing crisis in the village, it would be appropriate to make market the plots [slated for new home construction] in accordance with Ordinance 25(20), i.e.: without a public tender and/or to limit the marketing of the tender to Jisr Az-Zarqa residents only."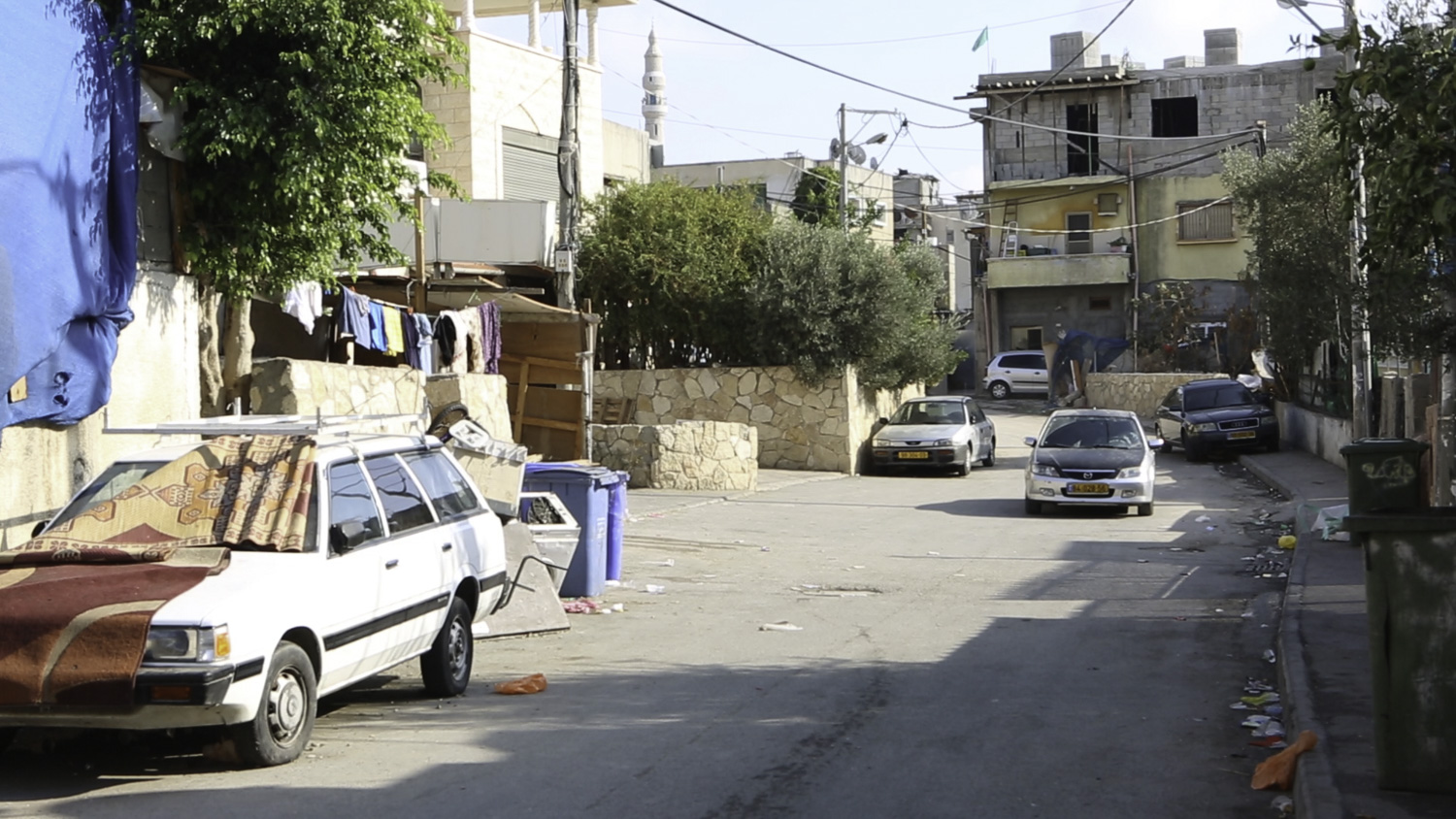 A street view of Jisr Az-Zarqa. (Photo by Mati Milstein)
READ: Adalah's letter [Hebrew]
RELATED PRESS RELEASE: Demanding that the Arab town of Jisr Az-Zarqa be connected to the Tel Aviv-Haifa coastal highway