Adalah, JLAC: Israeli police closure of East Jerusalem & Old City is illegal
Israel imposes collective punishment on Palestinian residents, preventing them from accessing homes and businesses, in violation of both Israeli and international law.
Adalah – The Legal Center for Arab Minority Rights in Israel and the Jerusalem Legal Aid and Human Rights Center (JLAC) sent a letter to senior Israeli officials on Sunday, 16 July 2017, demanding that they act to end the closure that Israeli police placed on Jerusalem's Old City and Sultan Suleiman Street in the wake of last Friday's shooting attack near the Al Aqsa Mosque compound that resulted in the deaths of two Israeli police officers and the three alleged assailants.
In the wake of the shooting incident, Israeli police placed a closure on East Jerusalem, including all entrances to the Old City, blocking access to local Palestinian residents (except for Old City residents). In addition, access to Sultan Suleiman Street was sealed to all vehicular and pedestrian traffic and business owners in the Old City and Sultan Suleiman Street were prevented from accessing and opening their businesses.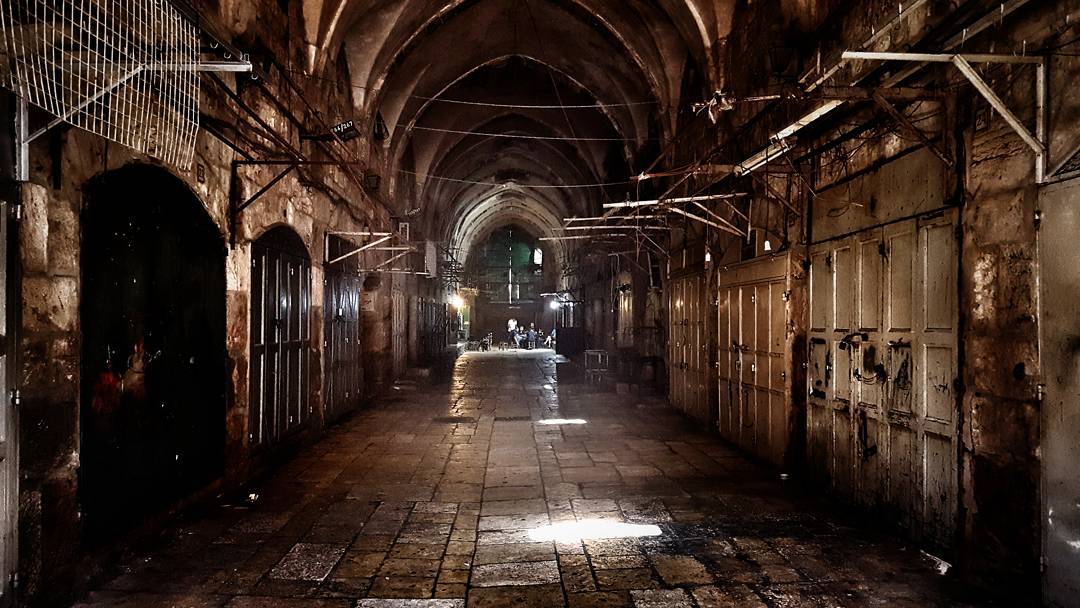 Palestinian shops are shuttered along one of the main streets leading to Al Aqsa Mosque compound on Monday, 17 July 2017. (Photo by Mati Milstein)
As of Wednesday, large police forces were patrolling the Old City, clashing with local Palestinian residents, and most Palestinian businesses remained closed.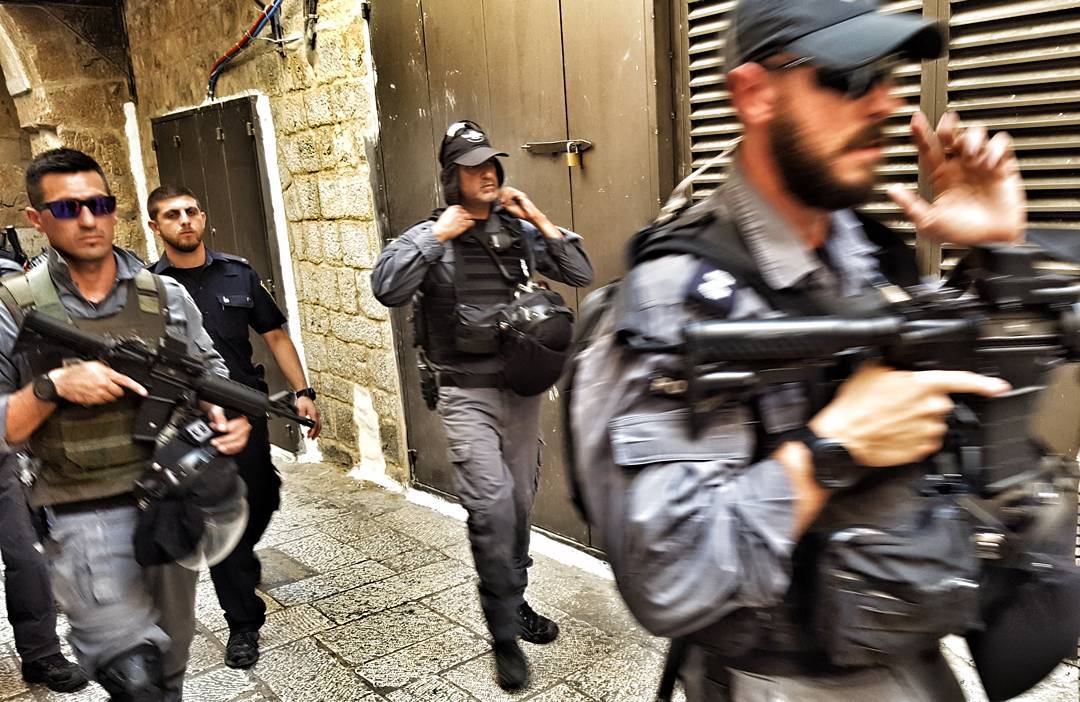 Israeli police forces patrolling past shuttered Palestinian businesses in Jerusalem's Old City on Monday, 17 July 2017. (Photo by Mati Milstein)
Adalah Attorney Fady Khoury and JLAC Attorney Mohammad Abasi wrote in their letter, sent to Israel Police Commissioner Roni Alsheikh, Public Security Minister Gilad Erdan, and Attorney General Avivhai Mandelblit: "These practices constitute collective punishment to tens of thousands of people living and working in the Old City and surrounding area, and cause serious, ongoing, blanket and disproportionate harm to city residents' freedom of movement and freedom of occupation. This prevented them from carrying on a normal life for several days… This policy forces business owners to close their operations, results in serious economic hardship, and impinges upon the constitutional right to freedom of occupation (Basic Law: Freedom of Occupation)."
In addition, Adalah and JLAC maintain that this policy discriminates based on the ethnic origin of Palestinian residents of East Jerusalem:
"The fact is that Arab business owners are obligated to close their workplaces while similar demands are not made when such incidents occur in Jewish communities. This increases the fear that this is a discriminatory punitive measure."
Attorneys Khoury and Abasi further emphasize that Israeli police implemented this closure without any court order or legal source authorizing them to do so. This closure is also a violation of international law which specifies that an occupying power is not permitted to impinge upon the daily life, business, and economy of a civilian population except in special circumstances of military necessity.
Adalah and JLAC called for an immediate removal of the police closure of East Jerusalem, the Old City, and Sultan Suleiman Street.
In September 2016, Adalah and JLAC wrote to the Israeli authorities to oppose the closure of Arab-owned businesses in East Jerusalem following a stabbing attack on Sultan Suleiman Street, and to demand their re-opening. Then, Israeli officers ordered the closure of Arab-owned businesses on Sultan Suleiman and Salah al-Din streets and in the Musrara area, threatening those business owners who refused to close with monetary fines. The human rights organizations view these measures as vengeful, collective punishment.
CLICK HERE to read Adalah's letter [Hebrew]