After all-night court hearing, legal defense team secures release of all Haifa protesters
Adalah's Hassan Jabareen: We turned courtroom into space where police violence was exposed & rejected. This was possible due to social media posts that told true story of what happened.
After an overnight hearing that lasted for nine hours, the Haifa Magistrates' Court decided early this morning, Monday 21 May, to release the 19 protesters detained since Friday evening during the demonstrations in Haifa.
Twelve of the 19 protesters were released immediately, and seven were to be released later in the day as the state chose not to appeal before the 2pm deadline granted by the court.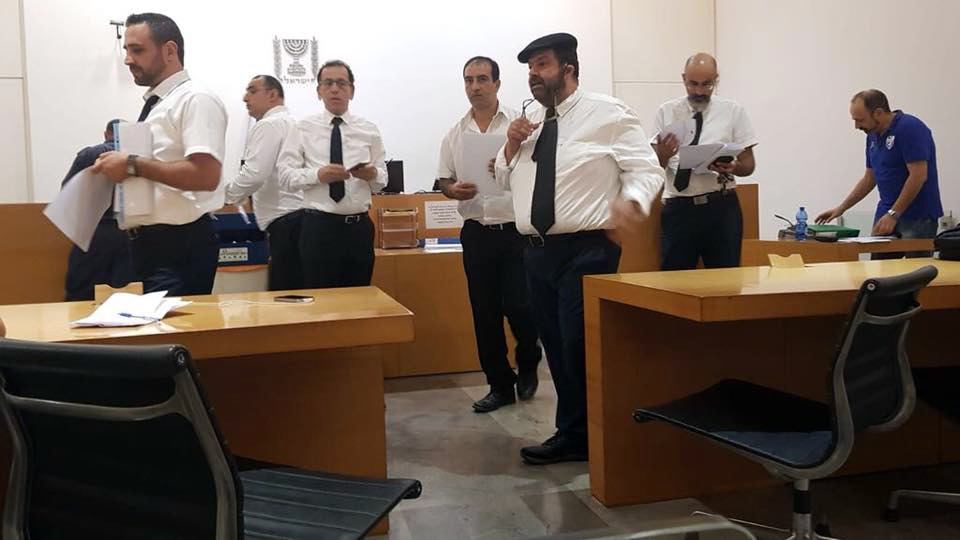 Adalah General Director Hassan Jabareen (center with hat) in Haifa court last night. (Photo by Marwan Abu Frieh/Adalah)
The Israeli police responded with extreme violence against the peaceful protesters in Haifa, predominantly Palestinian citizens of Israel, demonstrating against the mass killing and wounding of Gaza protesters by the Israeli military over the last seven weeks during the "Great March of Return".
Adalah – The Legal Center for Arab Minority Rights in Israel, in cooperation with volunteer lawyers, and the Human Rights Defenders Fund, represented the protesters and demanded the immediate release of all without conditions.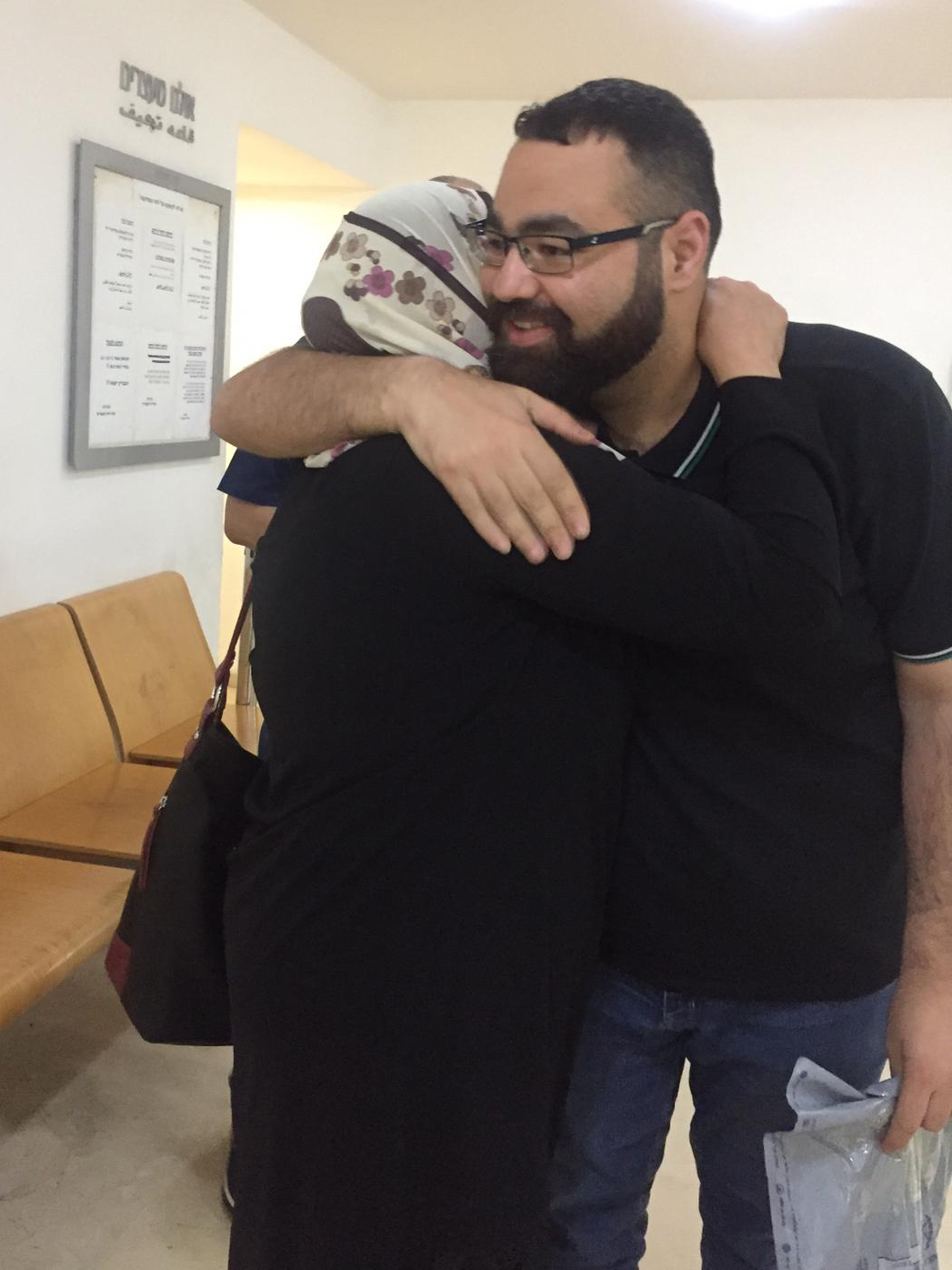 Protester Ali Muwasi is embraced by a family member following his release from detention. (Photo by Maria Zahran/Adalah)
Adalah General Director Attorney Hassan Jabareen, who represented the detained protesters at the hearing last night, said this morning:
"We succeeded to turn the courtroom from a space used against protestors into a space where police violence was exposed and rejected. This shift was possible due to social media, due to all of the videos, photos, and testimonies that were posted by the people that told the true story of what happened on Friday night. It was this documentation that convinced the court that it could not condone such brutal behavior by the police.
"We also showed the absurdity of charging seven people with attacking police officers, when those seven people were themselves wounded and some of them even had to be hospitalized due to attacks by police.
"Finally, contrary to the claims of the police, the law does not require a permit for this protest. It was not a demonstration to walk from place to place. It was illegal for the police to dismantle it."
CLICK HERE to watch a compilation of social media footage from the protest
Jafar Farah, the director of Mossawa – The Advocacy Center for Arab Citizens of Israel, was hospitalized for urgent care following his arrest on Friday night; while in custody at the Haifa police station, police beat Farah, breaking his knee. Farah was among the 12 who were released this morning, without conditions.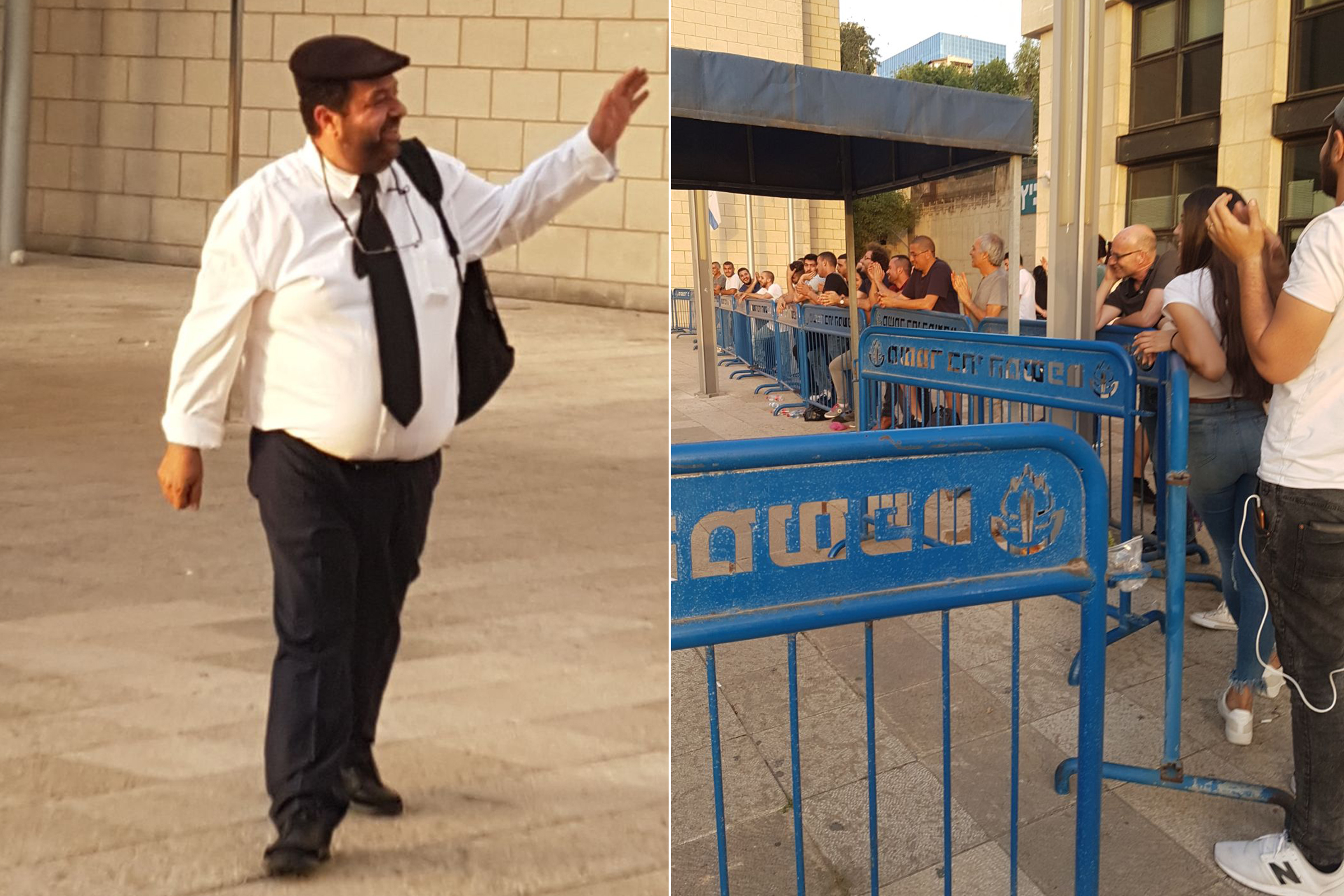 Adalah General Director Hassan Jabareen leaves Haifa District Court this morning at the conclusion of the hearing. (Photo by Myssana Morany/Adalah)
CLICK HERE to read translated excerpts from the court decision [English]
CLICK HERE to read the court decision [Hebrew]
Read more: